Italy is one of the world's most visited countries. It's well-equipped with plenty of things to see and do. While the true small town magic is amazing, it may be tough to get to that part with limited vacation time. If you have never been to Italy, you will want to hit all the major must-sees before returning to see all the extras that less touristic places may offer. One week in Italy could provide you with time to see many, many things. However, it's best to have a trip of quality, not rushing around.
It's true there is much to see but more than seeing, there is so much to appreciate, experience, and take in. With some scheduling, you can make the most of one week in Italy, even if it's a very little amount of time. The following is our recommendation of stops along the way, where to stay and what parts of the cities you cannot miss. Assuming you have a full 7 nights, follow this guide for a week of relaxation and serious cultural education with the major cities of this beautiful Mediterranean peninsula.
FIRST STOP, ROMA
Rome is of course the main Italian destination.The Italian capital city is home to so much history, culture, amazing food, art, and did we mention food? You could spend a year in Rome and not explore all the nooks and crannies that will take your breath away. So, we recommend a minimum of three nights here.
First thing you must do is toss a coin in the Trevi Fountain. Even those who are not superstitious take part in this unique tradition. The significance of throwing a coin into the fountain is meant to symbolize that you will return to Rome. With only three days, you will have to! However, in order to see some of the major sites and at least begin the immersion into Italy, Rome is a great place to start the week's vacation. Also, its airports are international so you would most likely be flying into this city to begin with. Bonus alert!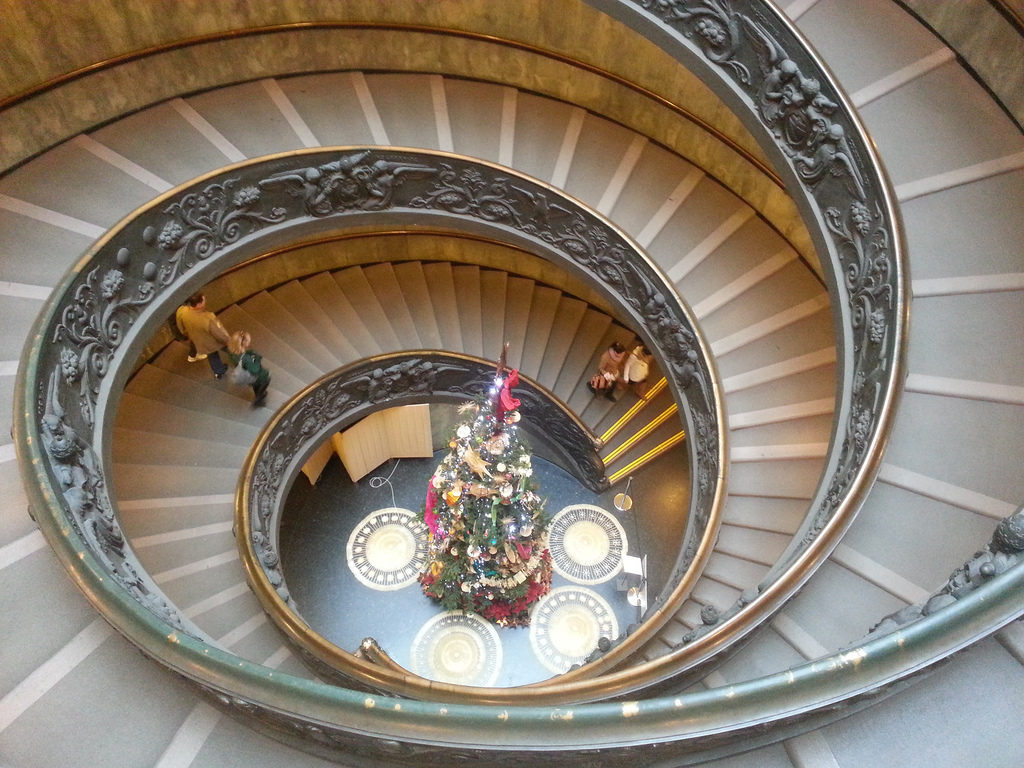 You can technically visit another country while inside Rome. Vatican City is recognized as a separate entity although it is situated in the center of Rome's historic district. St. Peter's square housed the famous basilica and Vatican museum in which you can reach Michelangelo's Sistine Chapel. Nearby, during the 'heart of Rome' walk, you can reach Piazza Spagna, home to the well-known Spanish Steps. It's a lovely area to take a break and have a gelato or share a bottle of wine in the evening. Also, people watching here can be insanely entertaining.
Every part of Rome you may wander through has something to see. Whether it's old ruins, art, architecture, etc, you'll be surprised at every corner. Of course, while there, you should purchase the ticket which permits you access to the Colosseum, Roman Forum, and Palatine Hill. You will need a few hours to explore the forum, full of ruins from layers upon layers of building in this ancient city. Additionally, the famous Roman amphitheater is something you cannot miss.
While wandering the streets, wander on over to the Pantheon as well. This fantastically preserved temple features a magnificent dome with an oculus in the center, allowing light, rain, whatever may fall from the sky, directly into the structure. Its columns are originals from its building in the first century AD!
SECOND STOP, PISA
Stop over in Pisa on the way to stop number three! This is a very small town and you do not need much time to spend here. It's conveniently situated for passing through easily in order to see the famous Leaning Tower and take your touristic photos that no one can resist.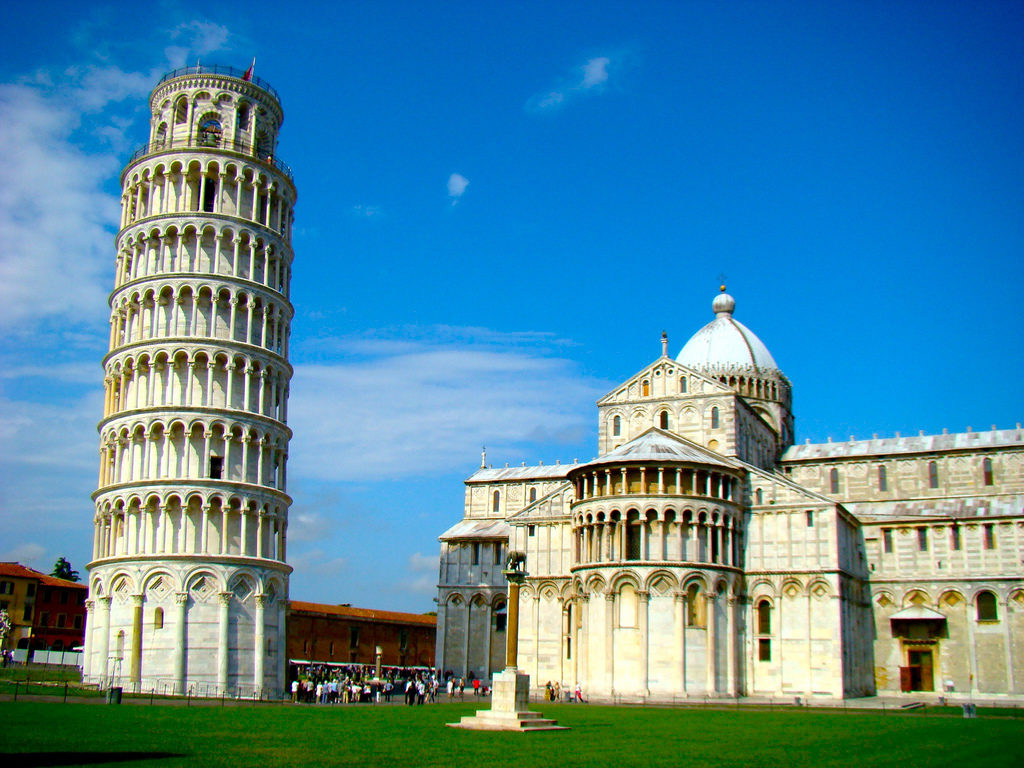 The construction of this tower concluded only about 200 years ago but had been in progress since the 12th century. The purpose is to be the bell tower for the adjacent cathedral in Piazza del Duomo. This tower began learning over even before completion and has been a frequently visited city for this odd view. While you're there, venture through an additional square, Piazza del Miracoli which is bordered by all lovely very old structures.
THIRD STOP, FLORENCE
Florence is another main city of Italy and very touristic. However, it's for good reason. This city is wildly famous for its renaissance art and romantic charm. But, The Duomo of Florence and the Baptistry are must visits and are located in the city center square. If you aren't careful you could get pretty exhausted from the abundance of museums, art, culture, and historical artifacts present all over the city.
The famous Uffizi Gallery, for instance, is so full of art, you would need an entire day or more to absorb it all. Go at your own pace to not get burnt out. Also, check out the leather markets for some famous leather products of Florence. The city is divided by the river, easily crossed on the Ponte Vecchio (literally "old bridge"), into the New Florence. This side is home to the Boboli Gardens you may have heard about already. The main churches are also galleries of art as well. Visit Santa Maria Novello and Santa Croce. The library of San Lorenzo features exhibits pieces by Michelangelo. Art overload! We recommend two nights here also.
LAST STOP, SIENA
Between Florence and Siena is the beautiful wine country of Chianti. The Tuscany region is known world-wide for its olive oil and red wine production. If you have an extra day or two, it's worth exploring a countryside winery on your way from city to city! If you don't have the time to stop, the views are enough to make the time fly along the way. Bask in the picturesque scenery of the rolling hills, covered by vines of grapes for delicious wines and olive groves. Within Siena, start out in the center.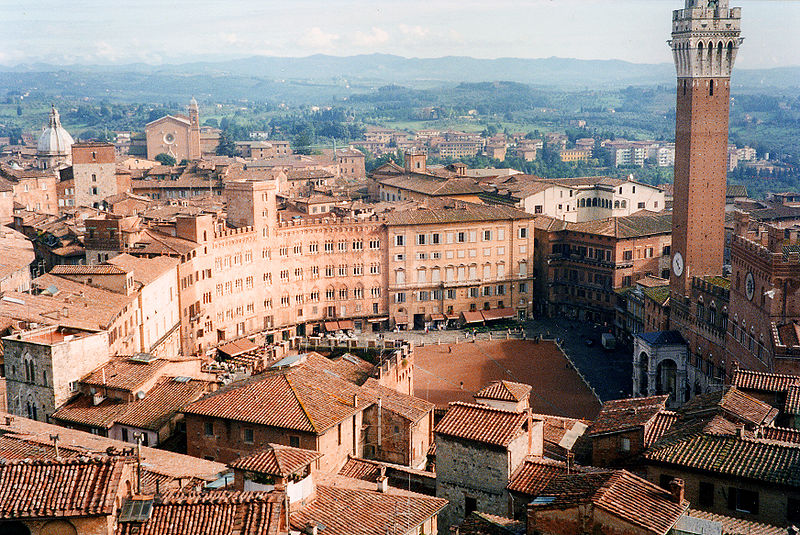 If visiting in the summer, try to plan your time in which the famous horse race held at the city's central piazza, Il Campo. If you are confused about what this may be, watch the Quantum of Solace, a James Bond thriller which depicts the race in all its glory! For views of all of Siena, climb the Tower of Mangia (literally "Tower of Eating," gotta love the Italian food-focused culture). It's about 500 steps so expect jellied legs, but the views are well worth it.
Trip Itinerary by Car:
1. Arrive to Rome.
2. Rome.
3. Rome.
4. Drive to Pisa and spend the day, finish the day in Florence.
5. Florence.
6. Drive to Siena. Depending on your flight arrangements, either sleep in Siena or drive to Rome at night and stay in Rome, assuming you are flying out of Rome.
7. While traveling home, plan your next trip to Italy!
Trip Itinerary by Train:
1. Arrive to Rome.
8. Rome.
9. Morning train from Rome to Florence.
10. Florence in the morning, visit Pisa in the afternoon and come back to Florence
11. Florence during the day, train to Siena at night.
12. Siena, train back to Rome to stay assuming you are flying out of Rome.
13. See step 7 of Car Itinerary.