ITALIAN TRAIN SYSTEM
The Italian train system is great and efficient, able to get you from one end of the country to the other in just 3 hours. It's a comfortable and relaxing way to travel. Trains also typically have pretty scenic routes. If you plan on travelling to major cities, taking a train is much simpler than driving.
Parking in the cities can be quite expensive, while the train stations are typically in the city center, easy to navigate, and usually connected to the metro system. However, if you want to visit the countryside or smaller towns, driving may be a better route for you (pun-intended).
Overall, it's really just a matter of what you're most comfortable with, where you're going, and how much flexibility you need in your travel plans. If you want to learn more about the train system and travel options in general, keep reading!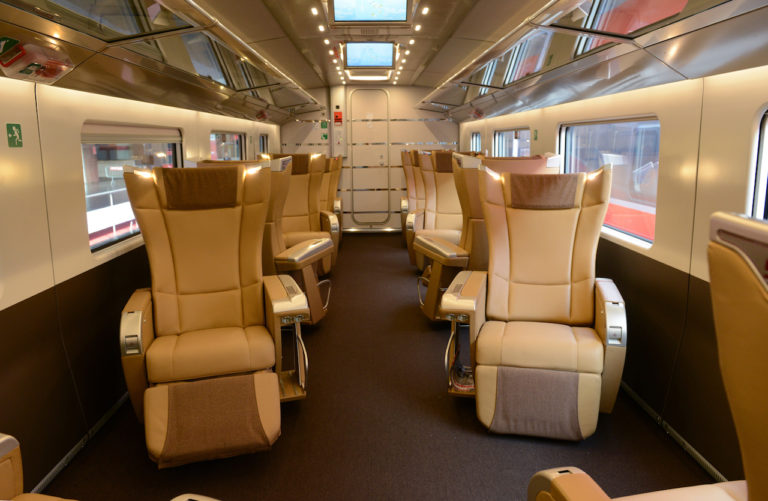 PUBLIC AND PRIVATE TRAIN LINES
Italy's main private train company, Italo, has many options connecting most of the major cities. Italo trains are usually more plush and newer than the regional or public train lines. There are multiple train classes so if you want to take advantage of more amenities during the ride, you have more lavish options. Some areas of the country have other local private train companies but Italo is usually the main private company to use.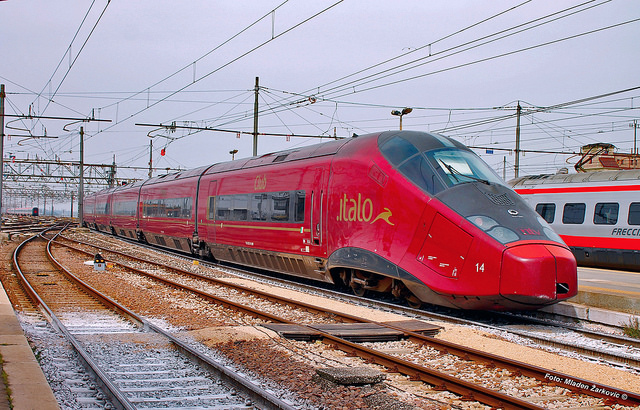 Trenitalia is the national and state-owned train company of Italy. These trains basically can get you anywhere and both have normal and high-speed options. The Frecce trains are the high-speed options.
LE FRECCE TRAINS
On these, you can reserve a seat. Frecciarossa (the quickest), Frecciargento, and Frecciabianca are all fast train lines. They are more expensive than others because they don't stop at each station. While you can buy tickets for different classes, these trains are comfortable and tidy even in the economy class.
The Intercity and Intercity Plus train system run through the entire length of Italy. They stop in every major city and large town. Again, you'll be able to reserve a seat on these trains and can choose between first and second class. First class is less crowded and the seats are a bit better. However, there aren't huge differences between the two classes.
REGIONAL TRAINS
Regional trains are your local, inexpensive option. There are no seat reservations so you are not guaranteed a spot to sit down which can be tough for longer journeys. These usually make many stops and they take much longer than the high-speed trains.
While most only offer second class, you may see some with a first class option. It's worth spending a bit more on first class if it is available because you'll be much more likely to sit down and it will be less crowded. But if you don't have too far to go or don't mind standing for a while, regional trains are the cheapest option!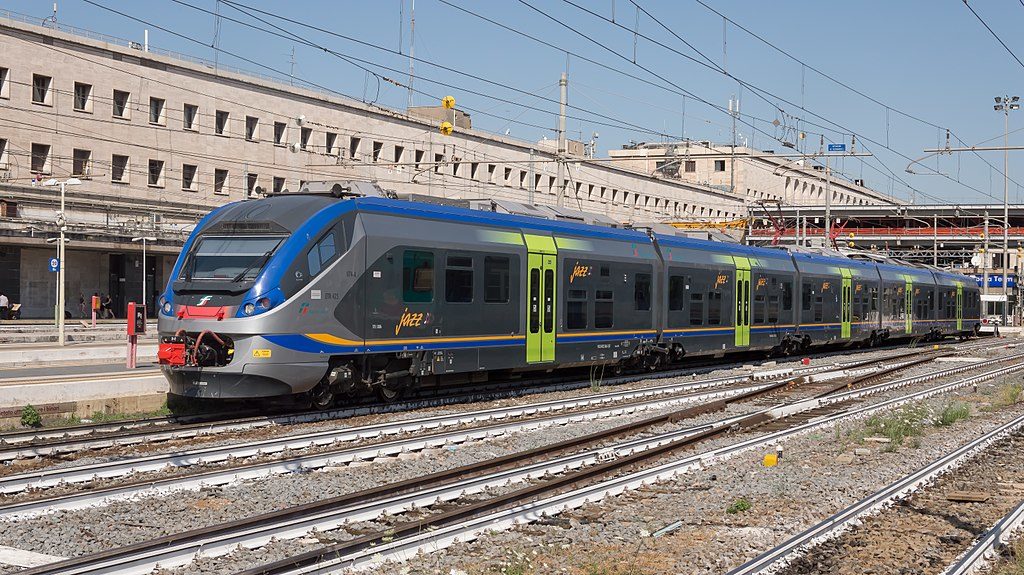 BUYING THE TICKET
You can buy your tickets online in advance. This is usually a good option for Italo and Trenitalia as the closer it gets to the travel date, the more expensive tickets may become. Their websites are fairly easy to book from and they are also available in English. You'll get a PDF of the ticket sent to your email which you can print or save on your device.
However, if you want to buy from the station, you can either go to the ticket office or use the electronic kiosks. The kiosks have a language selection option and are pretty intuitive to use. You can usually pay with cash or with a credit card at these machines.
If you would rather not deal with technology, just head to the ticket office and let the employee know where you want to go, how many tickets you want, and which class you'd like (if applicable). If you buy tickets for a train that doesn't allow seat reservations and cannot find a seat in second class, you can ask a train employee if it's possible to upgrade to first class.
FINDING THE TRAIN
There are screens in almost every train station that will list the departing and arriving trains with the time, platform, and delays if there is one. Sometimes a train won't arrive until minutes before it is scheduled to leave so keep an eye on the screens. It's best to get onto your train as soon as it arrives.
VALIDATING YOUR TICKET
Before boarding, look for a small machine at the beginning of your platform. If you have a printed ticket, make sure you put it into the machine. This will stamp your ticket with the date and time, validating it. If your ticket is not validated, you will be fined on the train, so this step is extra important! If you have a ticket with Italo or Trenitalia, or any with a seat reservation and specific info, don't worry about doing this part.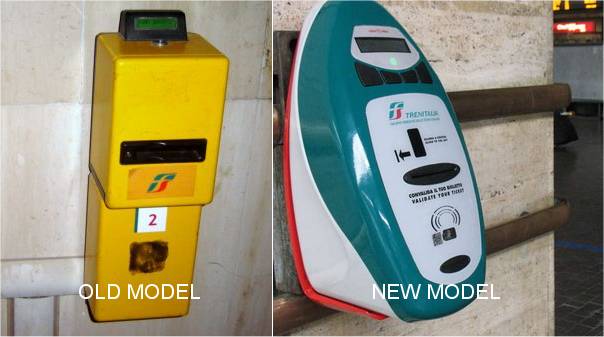 Stations either have the trains going directly through the station or pulling directly into the station. In the latter case it's simple to see the front of the trains lined up on the appropriate platform. Stations like Milano Centrale or Roma Termini are set up in this way. In stations where the train passes through, you'll have to use the stairs labeled "sottopassagio" to get to your platform.
HAVE YOU SEAT RESERVATION?
Trains have luggage racks on the sides above your head for bags and personal items. If you don't have a seat reservation for your train, any carriage in the appropriate class will do. Just enter the train and find a seat. If you have a reserved seat, your ticket will tell you which carriage to go on to. Expect to handle your luggage on your own so be mindful when packing for your trip if you will be taking a train.
Are you thinking of buying a train pass for your trip to Italy? Do you know the difference between Eurail and Interrail Pass?
Buon viaggio!