MUST-VISITS OF ITALY
A land of delicious fresh ingredients and a carb-focused diet, deep blue and bright turquoise seas, colorful old architecture with iron rod balconies, quick vespas as a driver beeps and yells "ciao bella!" You guessed it – Siamo in Italia! – We are in Italy!
The beauty of this boot-shaped country can be seen in all aspects of its culture. Each place in Italy can provide a completely different experience too! Take a look at the newest fashion on the streets of Milan or try a variety of wines in a vineyard in Tuscany or taste the famous Neapolitan pizza while you wander around Naples' crazy city streets. Read below for our top 10 must-visits of Italy!
Whatever you are expecting from your vacation, I bet there's a place in Italy that will deliver just what you desire and more! The following are our destination favorites from North to South. We limited ourselves to 10 but Italy has so much more to offer. So, it never hurts to stop by a small town and get a little lost. You'll be sure to discover something beautiful no matter where you are.
THE ITALIAN LAKE DISTRICT
Lake Como is probably the most popular of northern Italy's lakes but it's hardly the only one worth visiting. There are three major lakes: Como, Garda, and Maggiore.
Each one of them has picturesque small lake towns as well as some larger cities. For instance, the city of Como is very popular and it hosts a big Christmas market as well as Christmas decorations during the holidays for tourists. Sirmione, a town on Lake Garda, is on the tip of a small peninsula on the lake. It's surrounded by old castle walls and is definitely one of the most beautiful villages you will find in this area.
However, each of the lakes has their own charm and also many lake towns offer ferry rides to visit the main tourist spots. Make sure you ask someone in town about the closest ferry or do some research online as these are definitely worth taking.
All of these are fairly close to Milan so consider visiting both Milan, northern Italy's largest city, and a lake in one trip! Here you can find a map of the lake district.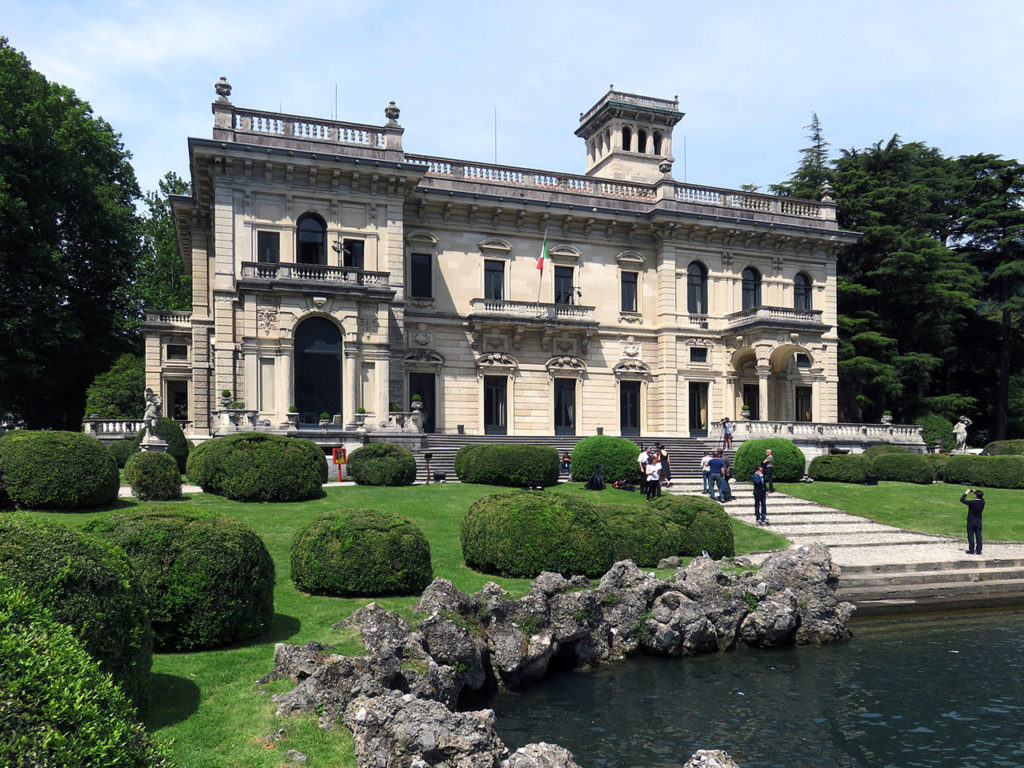 Villa Erba lake Como, Lombardy, Italy *
MILAN
Milan is definitely one of the must-visits of Italy if you are interested in fashion, shopping or Gothic architecture. This city is one of Europe's wealthiest! It has one of the world's oldest and biggest Gothic cathedrals, the Duomo di Milano. When exiting the metro, the Duomo stop can be overwhelming due to the massive cathedral and the Galleria Vittoria Emanuele II. The Galleria holds some of the major designer shops like Versace, Prada, etc. Although you can find high fashion all over the city, Via Montenapoleone is the best place for all your extravagant and expensive shopping.
Milan also has noteworthy art, architecture and monuments. It holds the original version of Leonardo da Vinci's painting The Last Supper, it has a gorgeous opera house, La Scala, it has a castle down the street from the duomo, the Castello Sforzesco, and it has a system of canals that now are lined with bars, restaurants, and shops in southwest Milan.
Fun fact: the canals were originally built to transport materials for the construction of the duomo! Milan is Italy's main business and finance city, and people from all over Italy and from other countries move here for work or schooling opportunities. Therefore, in Milan you'll find all kinds of Italian dialects, Neapolitan pizzerias, Sicilian gelaterias, and more. Trains in Milan connect it with all of Italy and you can most likely get one from one of the major metro stations.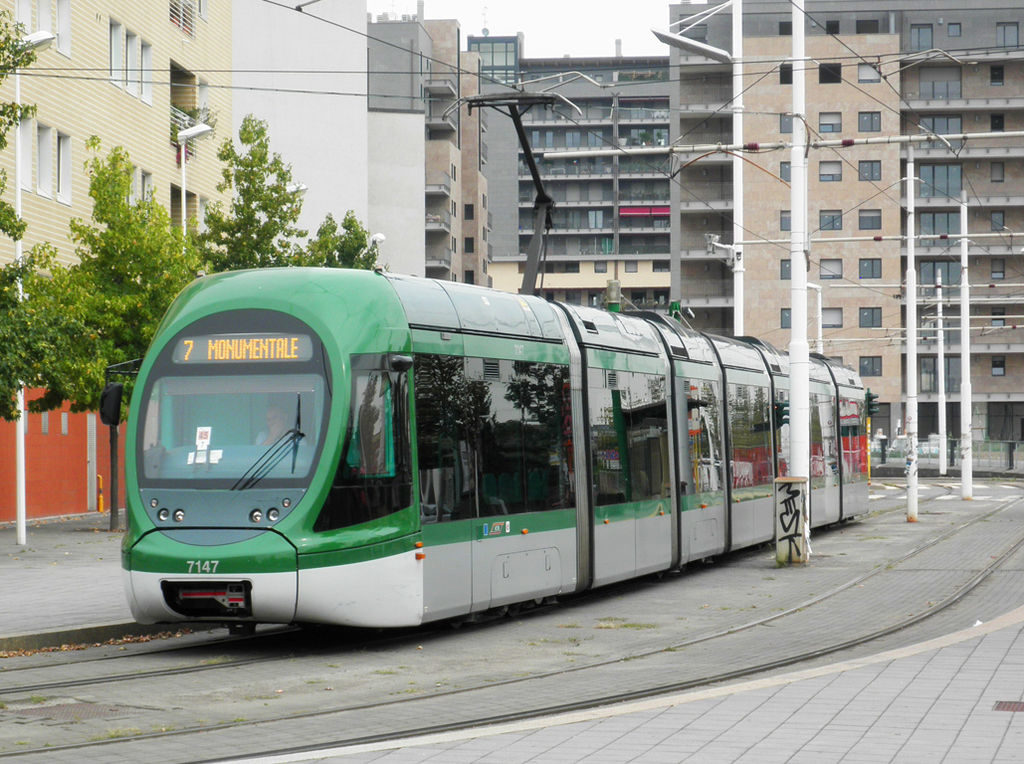 VENICE
Venice: the floating city. If you know anything about Italy, you must have heard about this magical city of gondolas, canals, Carnevale festival masks, beautiful glass pieces, and winding alley ways you're bound to get lost in. Unfortunately, Venice has become packed with tourists in recent years; but once you get there you'll understand why people just cannot stay away. It's a truly enchanting place and one of the most romantic cities in the world. Picture yourself on a gondola, basking in the view of old Italian architecture, sipping wine.
You can't miss the Rialto Bridge, Saint Mark's Square, the Basilica, or a hidden jewel – Acqua Alta, meaning "high water," one of the world's most incredible bookshops. You can easily spend all day walking throughout the streets of this small city but be careful in the late hours of the night; there are many pickpockets here, waiting to take advantage of all of the tourists.
CINQUE TERRE
In English, Cinque Terre translates to "five lands". This major tourist attraction is one of the must-visits of Italy. These five lands are made up by the villages of Vernazza, Corniglia, Riomaggiore, Manarola (this one is the most commonly photographed), and Monterosso.
It's simple to move between them by train, but if you are feeling more adventurous, try hiking the 'cinque terre!' Trails throughout the surrounding mountainous terrain link the five together, creating the perfect area for hiking and sightseeing. The Blue Trail is suitable for families and children of all ages but be sure to bring water and be prepared to break a sweat!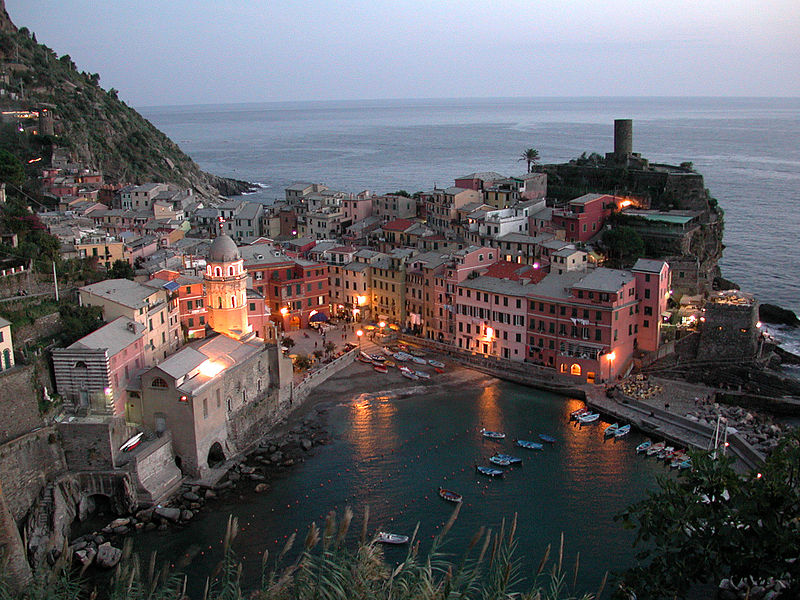 TUSCANY
If you're coming to Italy for the wine, this is where you want to be! The Tuscany region is full of lush vegetation including vineyards, olive groves, and an abundance of Cyprus trees. This is also home to one of Italy's most major cities, Florence, an important capital of art and culture. While there is not much else around it, Pisa is another Italian destination you may be familiar with, housing the Leaning Tower of Pisa which has been mentioned and pictured in a variety of movies, shows, and other media outlets.
Many small cities and towns are nestled in the rolling hills of Tuscany so the scenery is out of this world from any viewpoint. Aside from the countryside wineries and old Roman cities, Tuscany also offers some beautiful coastline and even islands. This region offers a bit of everything so I would definitely recommend renting a car and exploring all the corners of this land!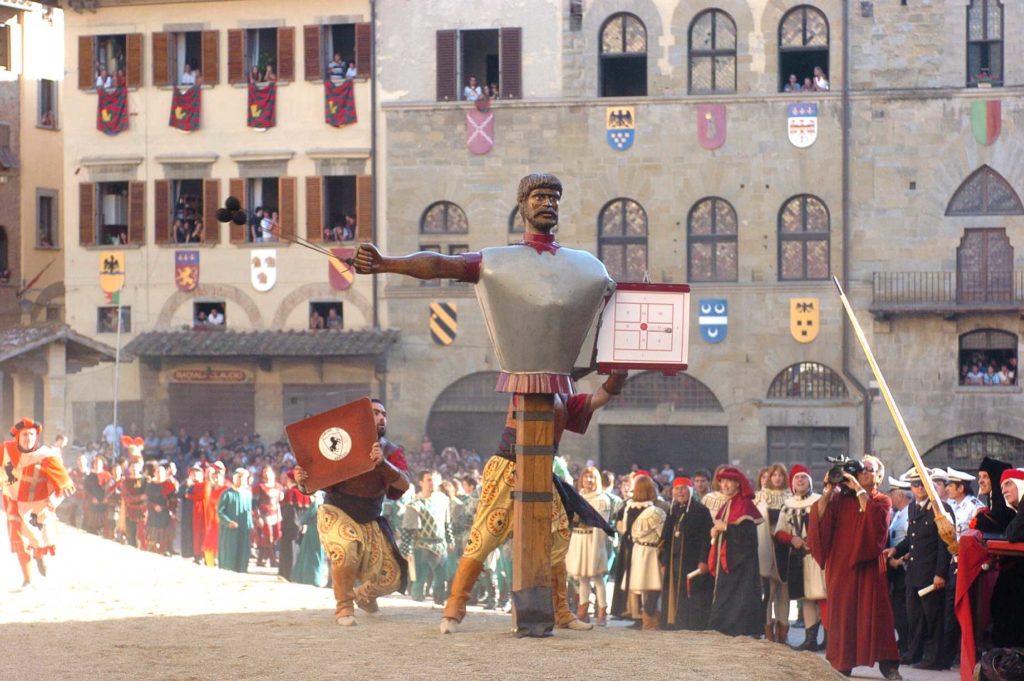 ROME
Bella Roma is a phrase nearly everyone in the world has heard at some point and it means "beautiful Rome." Rome is Italy's largest city and it houses the Italian government. The beauty of Rome comes from the stark contrast between the ancient ruins of the Roman empire and the modern buildings and palaces. It is a city that will never cease to amaze you.
Whether it's the food, the scenery, the music, the wine, or the people – Bella Roma is the only phrase that can describe this capital city. Whether you are Catholic or not, St. Peter's Basilica and the Vatican museum are must-visits of Italy. Vatican City is a separate city within Rome, and is home to the Pope. Also, driving in Rome is a bit hectic, as is the city in general. So be careful when crossing streets and don't take a taxi if you get easily carsick.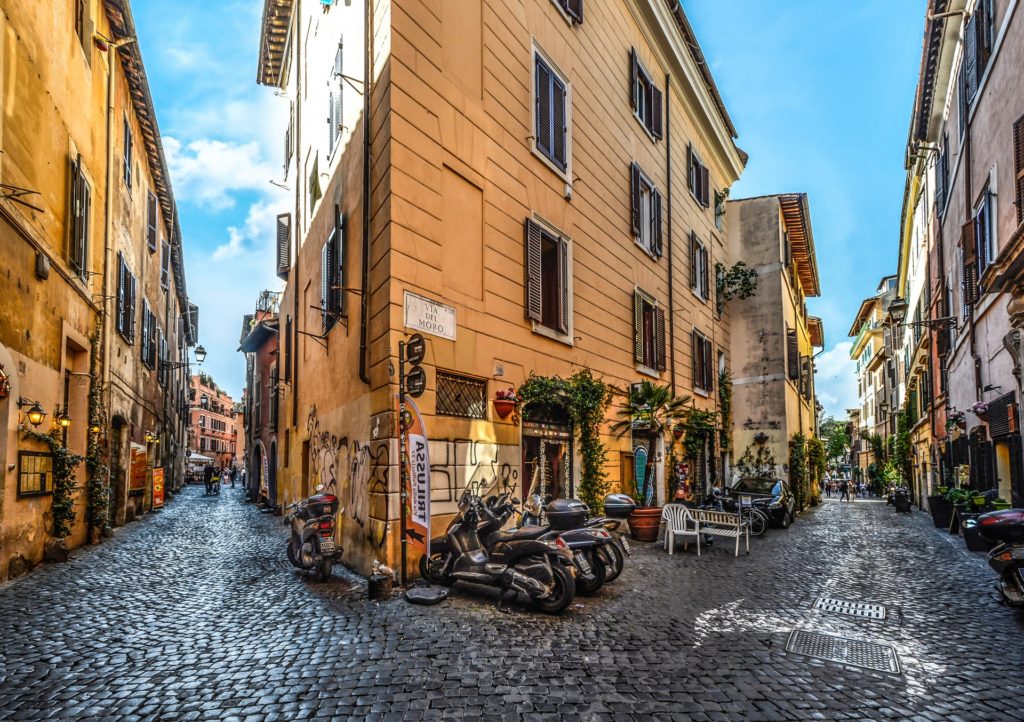 NAPLES
If you like pizza (and really, who doesn't like pizza?), then Naples is the perfect place for you. Aside from pizza, many other important Italian dishes originated here. So, naturally, the people of Naples take food very seriously! This large city has all you could ask for, from food to shopping and to fun bars/clubs. Many say it's dirty and dangerous but which city doesn't have bad areas? Naples is a beauty among Italy's metropolitan cities and is absolutely worth the trip. Besides, I know I already had you booking your tickets when I mentioned the pizza!
POMPEI
A bit south of Naples is Pompei. Visiting both during the same trip is probably a good use of your time since they're very close to each other. This famous city was buried under about 6 meters of volcanic ash; that's 20 feet! The eruption of Mount Vesuvius in 79 AD buried not only the city but many of its inhabitants as well and they are still excavating parts of the Roman city today. Be an ancient Roman for a day and visit Pompei; wander around old Roman streets and visit ancient businesses, bakeries, and more. It is well worth to take a day trip from Naples to visit Pompei!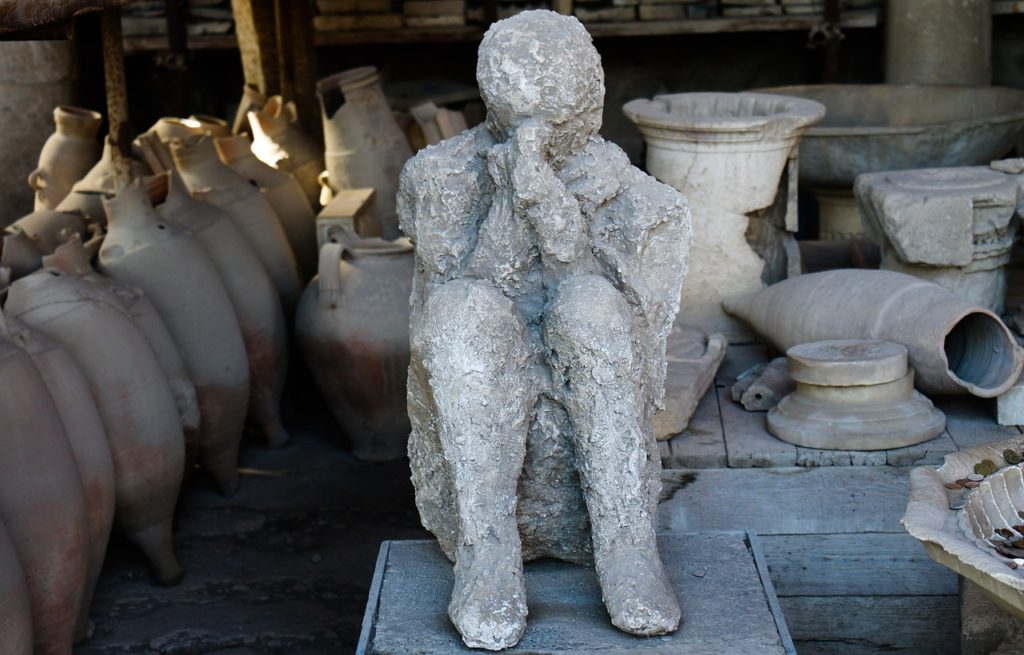 AMALFI COAST
That beautiful Italian cliffside on your desktop background is most likely from the Amalfi coast. The many photographs taken of the seaside of Italy are typically from here. Small properties of different colors piled on top of one another and very large cliff coastline make for the perfect view during all times of day and all seasons.
While it's obviously better to go to the sea during the summer, the Amalfi coast is just so beautiful, it's worth seeing no matter when you're coming to Italy.
Starting from Sorrento and ending in the town of Vietri sul Mare, this 30 mile section of land will amaze you. There are glamorous villas near small villages and pebbled beaches; there's plenty of variety and an abundance of beauty throughout all of the Amalfi coast.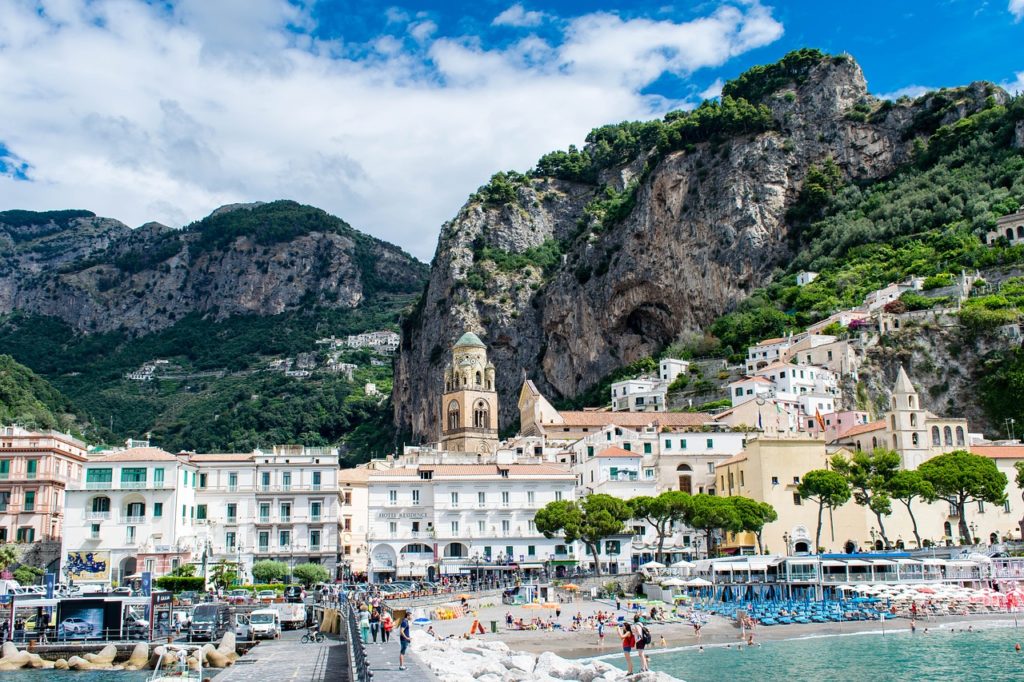 SICILY
Many think of Sicily as separate from Italy. There's Italy and then there is Sicily, the largest island of the country. It's home to Mt. Etna, the tallest active volcano in Europe, and it has a variety of landscapes from mountainous cliffs to breathtaking beaches.
Some of the most incredible attractions of this island are the many ancient temples and ruins. From the Greek temple of Segesta to the archaeological museum in Palermo, there is no shortage of history and beautiful ruins to admire.
Taormina, another Sicilian town, is home to the second largest Greek theater and it also has a great view. From this town, you have a view of Mt. Etna, of the sea, and of a large area of ancient ruins. It's a magnificent site.
If you take the opportunity to go to Sicily, visit as many cities as possible. A tour by car may even be a good idea here as the island is small and easy to drive in. Sicily is definitely one of the must-visits of Italy!