Genga, Marche is a town in the regional park of Gola della Rossa e di Frasassi. It boasts the Bandiera Arancione (Orange Flag), a recognition of quality from the Italian touring club. This was awarded to Genga for excellency in tourism, hospitality and the environment.
THE CHURCH OF SAN VITTORE ALLE CHIUSE
The medieval town centre of Genga, Marche, is famous for the church of Santa Maria Assunta and the museum of holy art. Near Genga, you can't miss the Frasassi Caves, one of Italy's largest and most famous complex of caves. There's also the Romanesque church of San Vittore alle Chiuse and next to it the Speleological Museum. This has a famous ichthyosaur fossil, which is a rare marine reptile from the Jurassic. It used to be 3 meters long and it looked like a dolphin.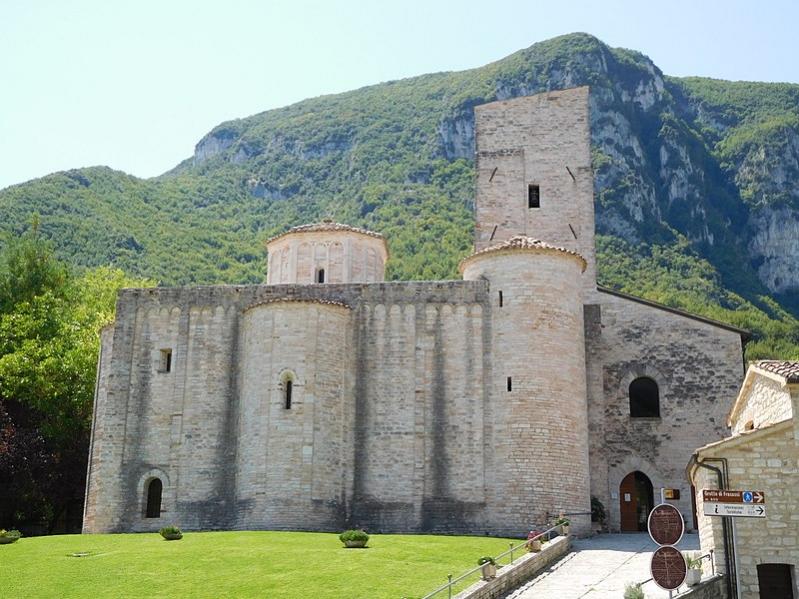 THE FRASASSI GORGE
If you'd like to go hiking, there's the charming Frasassi gorge. You can walk through the woods and look at the famous caves. Further up the gorge, you'll see the octagonal church built by the 18th century architect Giuseppe Valadier. You can also enjoy mountain biking, canoeing and horse riding in the regional park.
For more information visit: www.comunedigenga.it