PESARO, LE MARCHE
The large city of Pesaro, found on the coast of the Adriatic sea in the Le Marche region of Italy, has two of the best vacation styles in one place.
One section of the city is made up of a well-preserved Medieval town. The other section of Pesaro consists of lovely beach resorts. The latter is a beautiful, family-friendly destination, famous among Italians and tourists alike.
There is a long strip of beach with shops, restaurants, and hotels. Additionally, in the summer months it hosts the Rossini Opera festival.
If you are an opera fan, it's a great way to break up the summer beach vacation with a special event to look forward to.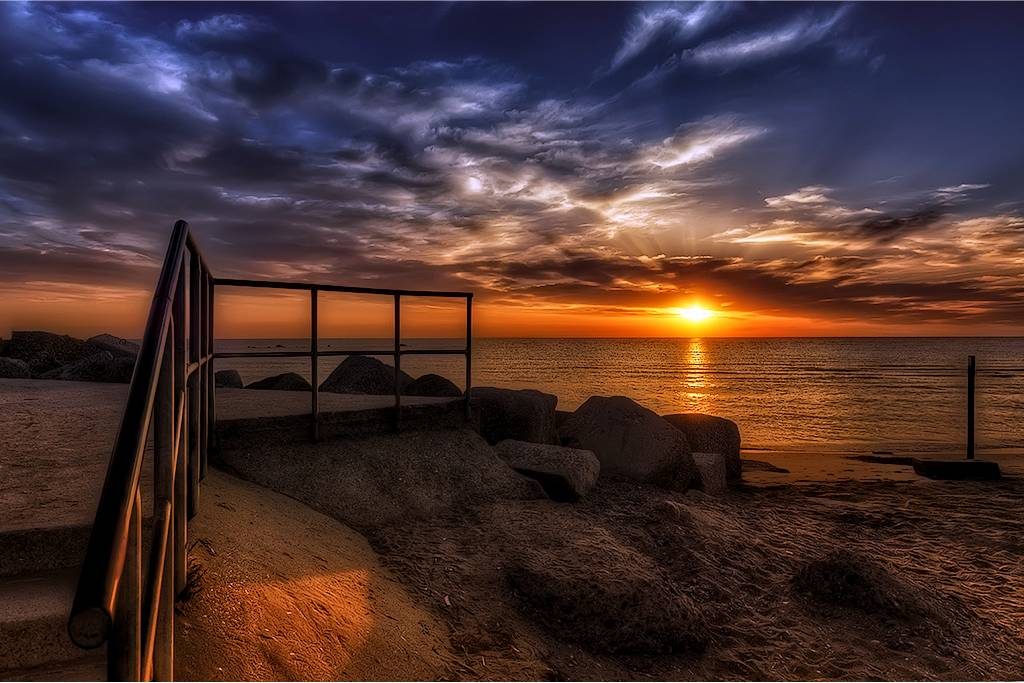 SPECIALITY OF PESARO

THE FOOD
Pesaro offers many different food varieties. Made from a combination of sheep and cow milk is Casciotta d'Urbino PDO, one of Michelangelo's favorites. In addition, this area is known for the truffle harvest. The famous black and white summer truffles (scorzone and marzuolo) are found from July to September.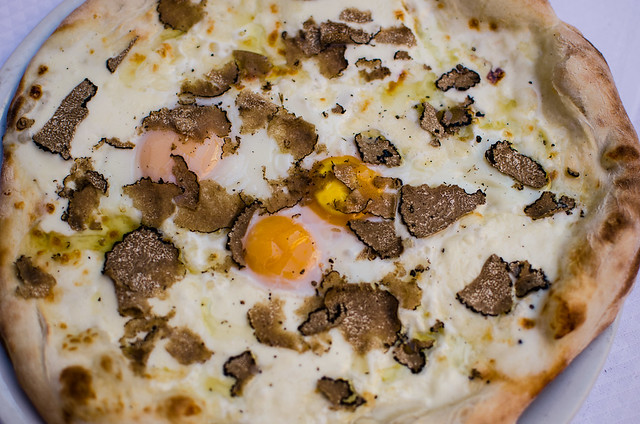 Acqualagna and Alda are main truffle areas. In Sant'Angelo in Vado large fairs are held. Also, since Pesaro is so close to the sea, there are plenty of fish dishes.
The famous brodetto is a fish soup that is a great addition to the menu of the day when traveling here.
WINES
The two main wines of the area are the Sangiovese and the Bianchello. The local wines of Pesaro have exceptional quality, reaching a DOC level.
While in town, try the Pergola DOC, Bianchello del Metauro DOC, and Colli Peraresi DOC.
SIGHTSEEING
Talking about the famous Rossini Opera Festival – Pesaro is the birth place of Gioachino Rossini. The interior of his home is now on display as a museum.
The opera "Barber of Seville" was in fact composed in that house. Near this attraction is the Palazzo Ducale, which was built by Alessandro Sforza in the late 15th century.
ROSSINI OPERA FESTIVAL
The internal architecture as well as the external facades feature great works in terms of the structure and also have great artistic value.
The palace is situated in the Piazza del Popolo, a beautiful backdrop to this impressive structure.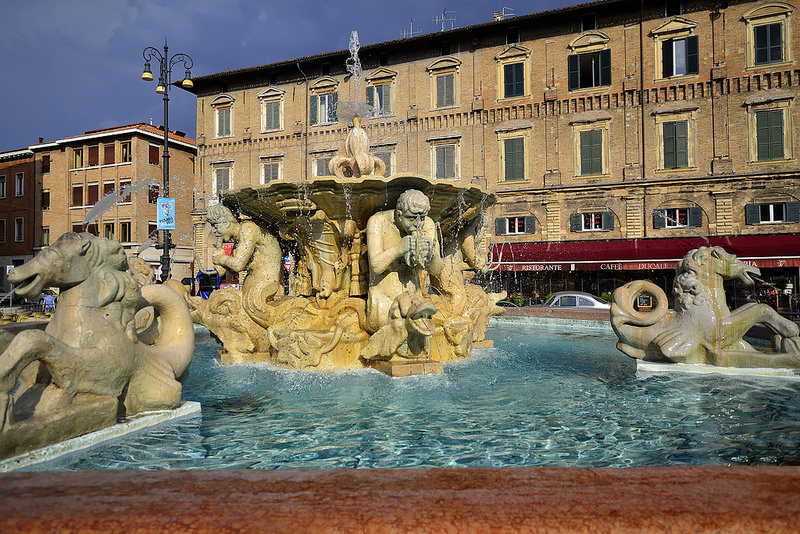 The Cathedral of Pesaro is another fantastic site of the city. The external facade of the building is Romanesque-Gothic in style with gothic arches.
Inside the cathedral you can find mosaics dating back to the 6th century BC. Throughout the town, and in the small streets, cafes and shops there is a strong historical atmosphere contrasting with the vibes of the sea side.
This contrast makes this a particularly special place to experience much of what Italy has to offer.