Stay connected during your trip in Italy
A few years ago it was not so important to have a mobile connection available, but now if you are traveling the possibility of having a data connection is really a fundamental part of your pre-travel checklist.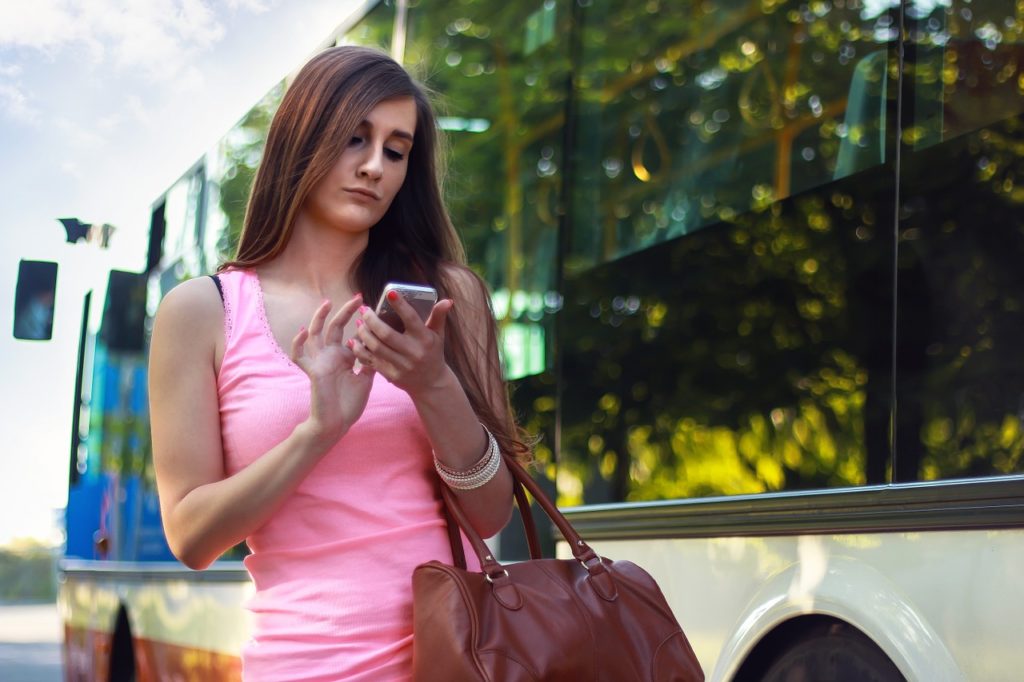 It can very much improve the quality of your trip. Although wifi is common in all possible accommodations, having access to connection anywhere is a great perk during your travels. You can read and send emails, chat and call with WhatsApp, use Google Maps, share your experience with Facebook and use all the Apps you are used to having constant access to at home.
Your mobile provider vs Italy's
Typically, the United Kingdom and United States phone companies offer expensive plans for tourists traveling abroad. They last a week or two and offer very limited amount of data. Buying an Italian SIM is fairly cheap and allows great connection at an inexpensive price.
While the mobile providers always offered cheaper prices than those of other countries, a new player came to market in 2018, completely changing the idea of "cheap" service. Iliad, a new provider, released a plan so cheap that the rest of the companies were forced to lower prices in order to compete.
Can a foreign tourist buy an Italian SIM?
Yes! You may be wondering, 'how' or think the process may be as complicated as it is in the US or UK. Well, it's actually fairly simple in Italy. Bring your wallet and passport to the store of the mobile provider of your choice. Simply purchase the SIM card, put it in your phone and in a few hours, all will be activated and you will have access to the service.
LIST of ILIAD STORES AND CORNERS
LIST of HO-MOBILE STORES
how can I buy and use an Italian SIM?
Step 1: Your phone need to unlocked.
You can put a foreign SIM in your phone bought from another country, however, you have to make sure that phone is 'unlocked' for international use. If you don't make sure your phone is unlocked, you run the risk of putting in your SIM and receiving errors, not allowing you to use your device. Simply call the phone company and ask them to unlock it; have your account information ready. Some companies allow you to sign in online to unlock your phone. The process is really easy no matter what way you choose to do it, but just allow about a week or so before your trip to take care of it. Don't wait until the night before. If you have to do it online sometimes the process may take a little more time.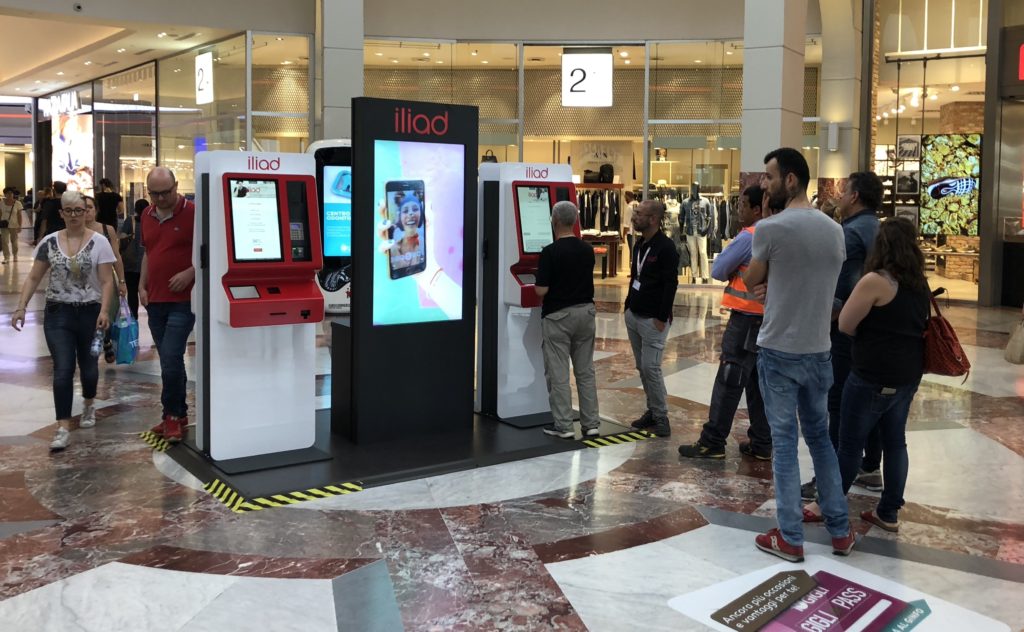 If you don't unlock your phone before coming to Italy, you can purchase a hot-spot. These are more expensive and require you to carry a small router with you and basically you connect your phone to the router's wifi. It's more troublesome for carrying things around and turning on and off the router when you need to use it. However, if you don't unlock your phone in enough time to use an Italian SIM, this is also a good option to keep you connected during your trip.
Step 2: Decide which service to use
Okay, we're going to pretend you already have your unlocked phone. Let's talk about the options. The previously mentioned Iliad, and additional Ho-mobile offer the least expensive plans. Ho is a bit older and is owned by Vodafone, an older company with a great reputation in terms of service. It uses the Vodafone network so therefore has better coverage but both Ho and Iliad are very good options. Ho is €10/month for unlimited calls and SMS with 50GB of internet.
Iliad offers the same service for €8/month(prices of 2018). Both require a €10 one-time signup fee. So, if you're going for a week or a few weeks, these options will be around €18—€20 for more internet than you need and unlimited calls/text messages. You can purchase both of these services online. Head to a shop and within a few hours, your service will be active. Don't forget to bring your passport! When you leave Italy or decide you no longer want the service, just stop paying with no additional fee.
what countries can I contact Free?
Iliad's plan offers free international calls to the following countries: