TRANSPORTATION BETWEEN FIUMICINO AIRPORT AND ROME
Rome's airport, Fiumicino, is one of the main airports serving the city of Rome. It's the largest of the area and manages most national and international flight arrivals and departures. Unless you plan to stay in Fiumicino, you will need to book transportation to the main city of Rome. There are many options available so read below to find the one that suits you best! You can travel by train, bus, and taxi. These can either be booked in advance or on the spot at the ticket booths or inside the vehicles themselves.
FROM FIUMICINO TO ROME BY TRAIN
If you'd like to take a train, you have two options. The Leonardo Express directly connects Fiumicino Airport to the Roma Termini station. If you are staying in this area, this train is the best option. It costs around €14/person and only takes about 30 minutes to get to Rome. You can see the train schedules and book online. An additional and much cheaper option is taking a regional train that can also be booked through Trenitalia. Trains run every 15 minutes from 6:00–23:30 and only cost €8/person. This train however makes 10 stops on the way to the Roma Termini station. The stops include Roma Ostiense and Roma Tiburtina so if you're staying near those stations in Rome, this train may be a better fit for you.
FROM FIUMICINO TO ROME BY BUS
There are 5 different buses you can take to get to Rome. The cheapest option is through the company Terravision. The tickets can be booked in advance and cost about €5.80. Terravision buses start very early in the morning and are available until very late into the night. The Schiaffini company buses cost about €6.90 and are only available between 6:30–21:50. These tickets can be booked online. Two other companies offer bus rides that cost around €6–€7; they can be booked at the respective websites for each company: Cotral and Tam Bus.
Lastly, there is a shuttle bus offered by Sit Bus. This bus goes to the center of Rome and stops at the address Via Marsala 5. The price is €11/person. While this is the most expensive option, if your accommodations are close to this address, it may be the best one for you. This bus runs until 00:30.
FROM FIUMICINO TO ROME BY TAXI
While you may be certain of your arrival time, the unexpected could always happen. If there is a delay, a taxi may be the best option. Taxis from Fiumicino Airport are available at a fixed rate of €48/person, including all nights and holidays.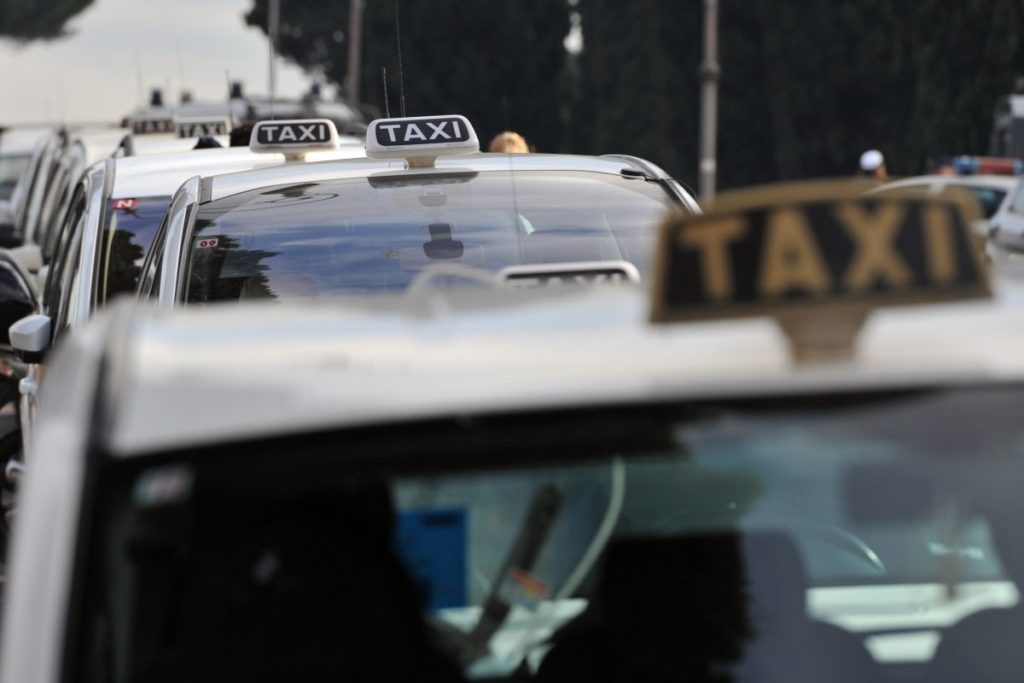 If a taxi driver tries to charge more or starts a meter when leaving the airport, get out and take another taxi that promises the fixed rate. If you get scammed, you could easily end up paying twice the fixed rate. Some drivers may try to take advantage of tourists in this way so proceed with caution when accepting a taxi ride outside the airport.