Le Marche is the new Tuscany because there are many similarities between the two regions. Le Marche is at the same latitude as Tuscany and Umbria and it has sunny beaches and world-famous art and wine like Tuscany.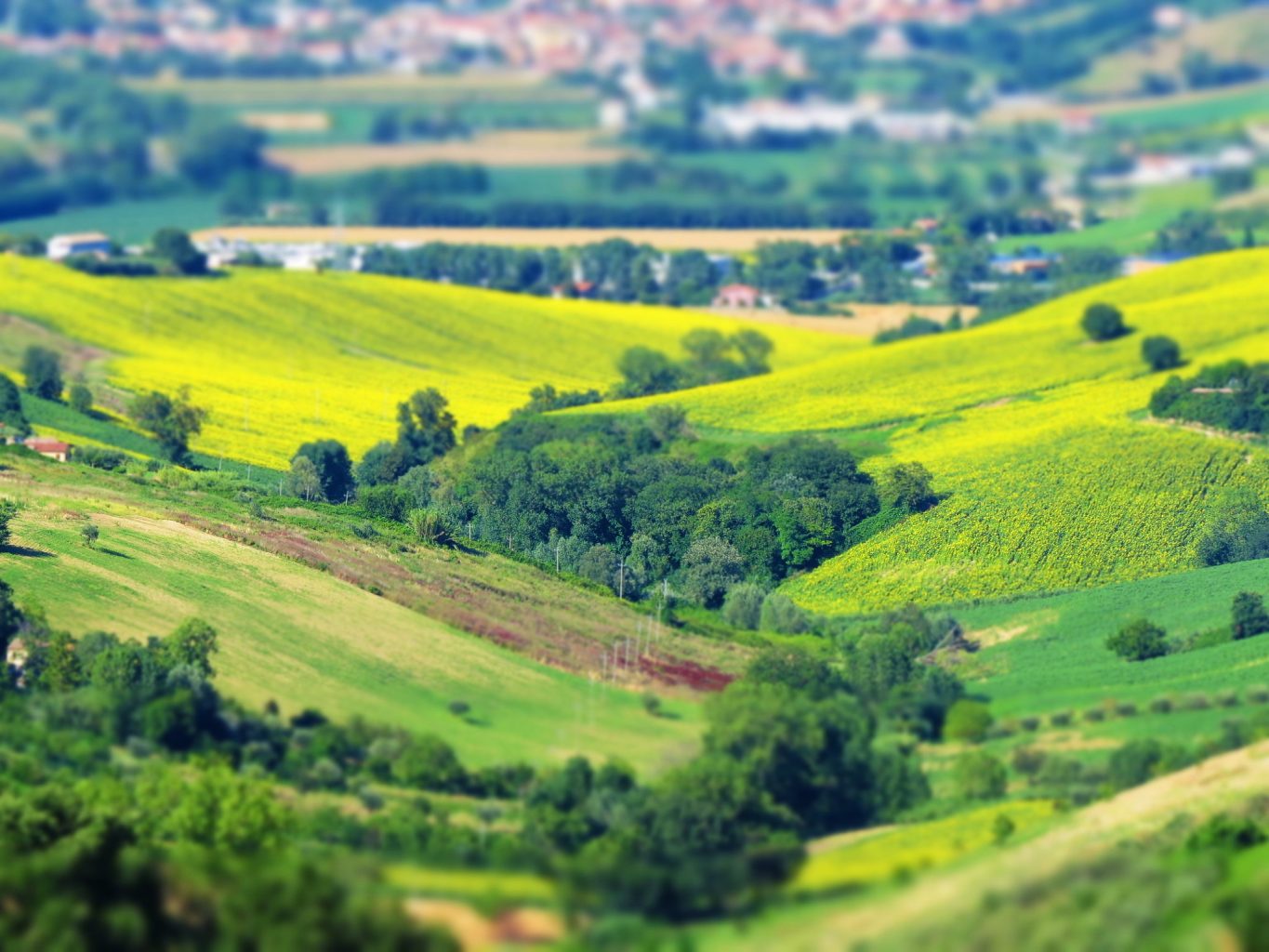 However, Le Marche's appeal also lies in its differences. The region was isolated by geography and history. It is cut off from western Italy by the Apennines and from the sixteenth to the late nineteenth century it was ruled by the Pope. The Papal rule had its faults, but it preserved Le Marche's medieval and ancient Roman towns.
This isolation has made Le Marche a much less touristic and less crowded site than Tuscany. It also protected the region's nature and ancient architecture from tourists, leaving it untouched. To anyone who has been stuck in traffic on the Amalfi coast road or tried to find a parking space in Florence, the quiet of Le Marche is a huge relief. Le Marche has so little tourism that restaurants there close in August for holidays.
WHAT LE MARCHE OFFERS TO TOURISTS
Le Marche has scores of medieval towns like Camerino and Recanati. The latter is a seventeenth century town on the coast. It has a painting by Lorenzo Lotto called the Annunciation which depicts Mary's cat leaping out of the frame, startled by the arrival of an angel.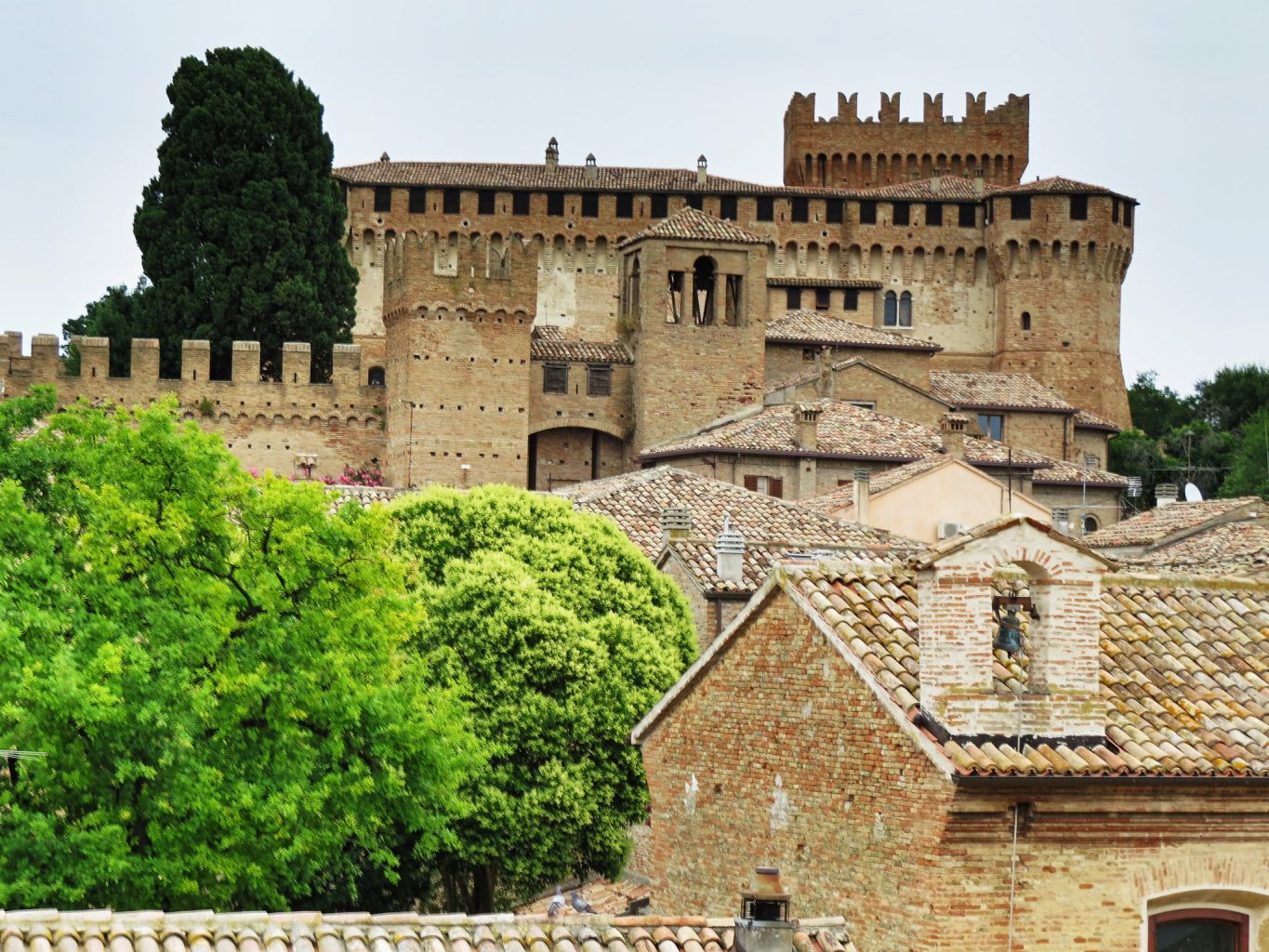 Le Marche is the new Tuscany because it's full of renaissance art. The stunning mountain city of Urbino has a ducal palace with one of the best Renaissance art collections in Europe. This is scarcely busy on summer days and you can linger and gaze without interruption.
Also, Le Marche has natural parks. The villages of the Conero National Park for example are one of the region's main attractions. This park is made up of the coves, high cliffs and vineyards just south of Ancona and it's far better than what the critics of the Adriatic Sea would have you believe. Most of the towns on the hills are just an hour's drive away from the coast. You can spend your morning studying in the museums and your afternoon relaxing on the beach.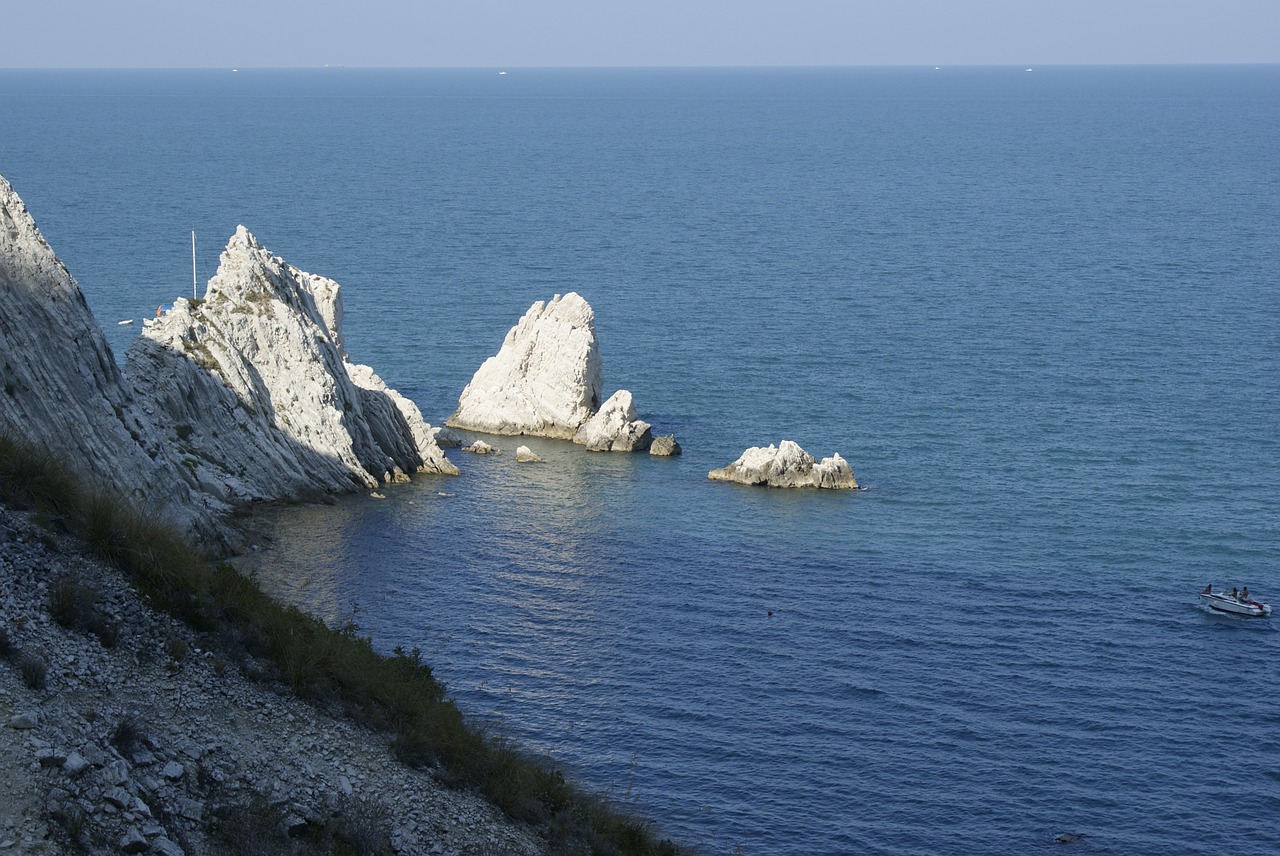 Finally, there are the Apennines. The Sibillini Alps is a wild area that lies around the Piano Grande, a huge meadow 16 sq km wide and surrounded by high peaks on all sides. From May to July poppies and other wild flowers, as well as by crocuses and lentils grown by villagers colour the slopes red, yellow, orange and purple
Many of these attractions remain unjustly neglected because of the region's lack of a successful tourist industry.
There is one thing you have to be careful about though. Many towns in the west of Le Marche (as well as in Umbria) closed their tourist sites after the 1997 earthquake. Unfortunately, many updated guidebooks still won't tell you which sites were closed.
WHY LE MARCHE IS THE NEW TUSCANY
It seems like Le Marche is the new Tuscany but there are some differences. The most touristic area of Le Marche is the strip of the Adriatic coast. Most resorts here are small family hotels and restaurants from the 1950s. They are usually not as big and luxurious and modern as resorts in Tuscany. Nevertheless, if you want a holiday in a less popular destination, with safe, clean beaches for children and fish dinners and peace and quiet for adults then Le Marche can provide a great holiday. If you're British, Ryanair has cheap flights from Stansted to Ancona and Pescara.