This region might be less visited, but those who venture beyond Tuscany and Umbria will be rewarded with a hidden tourist gem.
The name of the Italian region of Le Marche literally means "the borderlands", or a neutral region neighbouring more important places. This makes a lot of sense when you consider that Tuscany lies to the north and Umbria to the south. Le Marche is hemmed in by the mountains and the sea on either side and it is quite isolated. Compared to the famous and very touristic Umbria and Tuscany, Le Marche is rarely visited and unimportant.
DISCOVER THE AUTHENTIC ITALY
This region doesn't have much tourism and it's more like Italy in the raw. For example, take the hilltop town of Mogliano(Macerata). It has gorgeous views for miles and miles and its hill slopes are full of sunflowers. It has narrow cobbled streets and tiny piazzas in its historical centre. Its street market serves traditional specialties such as porchetta (rolled and roasted pork belly cooked on a spit) and ascolana (fried olives stuffed with meat). Finally, Mogliano has splendid vineyards at the base of the hill. It beggars belief that more people don't come here. It's truly Italy's hidden tourist gem.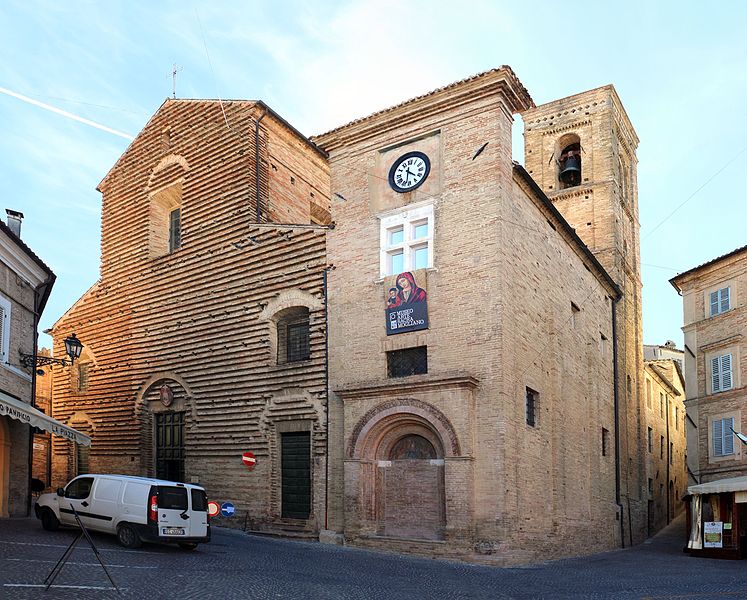 Thirty years ago there were barely any famous restaurants. Everyone though the best food was what their mom made at home. These days, some locals have opened trattorie (traditional Italian restaurants) but these are quite rustic and inexpensive. They provide authentic Le Marche food that the locals have been eating for centuries. But they are quite a shock for those who are used to expensive city restaurants!
However, Le Marche has realised how much it has to offer and it's becoming more touristic and attracting more and more visitors. Le Marche offers a huge variety of experiences; from adventures climbing the Apennines, to a relaxing day on the beach. It can also provide a cheap and authentic Italian holiday. Visit Italy's hidden tourist gem before it becomes crowded like Tuscany and Umbria!
WHAT TO DO IN ITALY'S HIDDEN TOURIST GEM
If you base yourself in Mogliano you can visit many of the region's best attractions. The town is only a quarter of an hour away from the hilltop villages of Loro Piceno and Urbisaglia. The first is renowned for its sausages cooked in vino cotto and the second for its splendid medieval ramparts and for the delicious food from the Locanda le Logge. The Locanda creates wonders such as steamed pork carpaccio with soy sauce and ravioli with courgette, pine nuts and saffron. They also have some of Le Marche's best wines.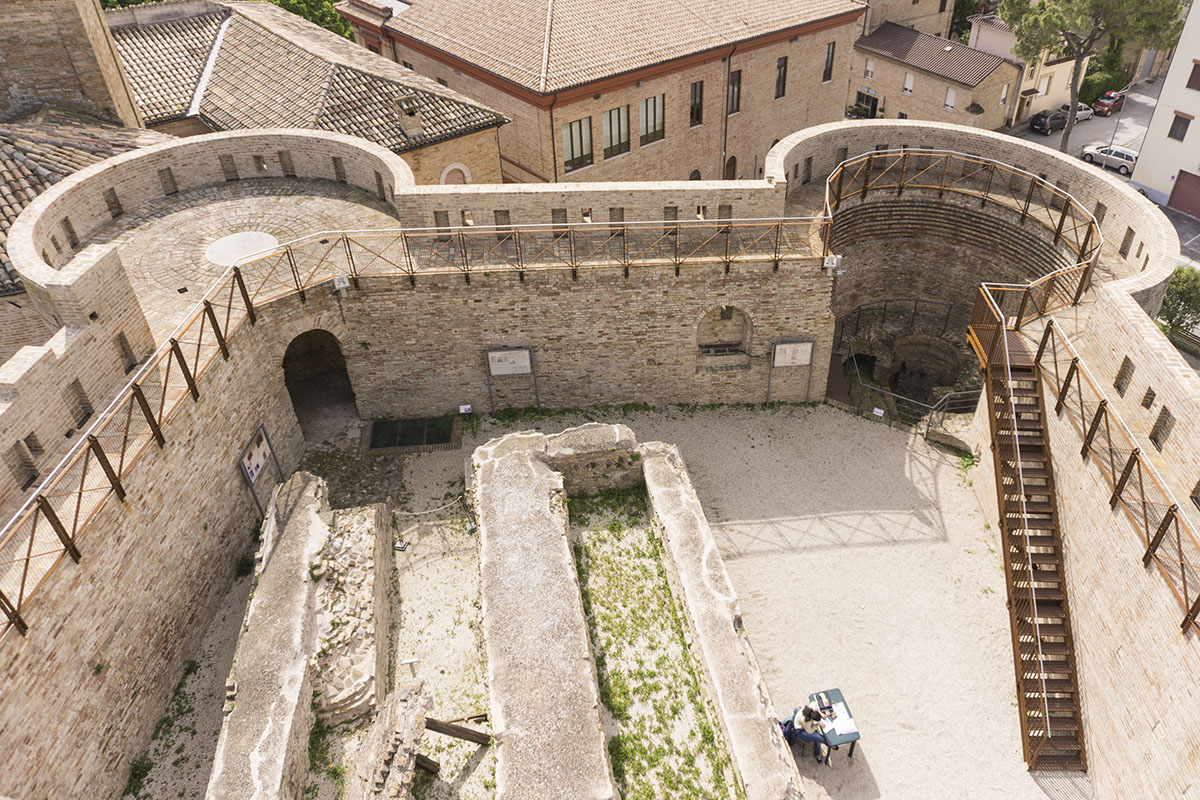 On the way to Urbisaglia, you can visit the Abbey of Fiastra, which dates back to 1142. The abbey is in the middle of a natural park and nature reserve where you can hire bicycles and go trekking. If you get hungry, stop at the neighbouring Osteria La Selva. It has rustic specialties such as mushrooms with pasta paccheri and chunks of barbecued beef. From there you can also visit Lake Fiastra.
Finally, a few hours' drive from Mogliano are the caves of Frasassi, which are fun for all the family. If you drive through the mountains, you can also see a succession of small, elegant towns such as San Severino and Matelica. For a quicker but less scenic route, you can drive to Ancona and then down the autostrada along the coastline.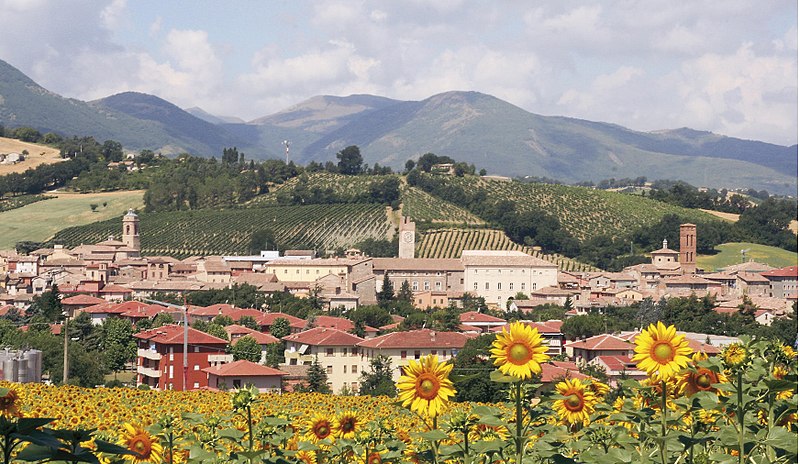 HOW TO GET TO LE MARCHE
Le Marche is a destination off the beaten track, where you can live "la dolce vita" at bargain prices and without meeting too many tourists. You can reach this region from Ancona or Perugia, both of which have international airports. Alternatively, you can drive there from Rome or Florence. If you're in the UK, Ancona and Perugia are served by Ryanair from Stansted, while Rome or Florence are served by a range of UK airlines.
To visit the Marche beaches, take the A14 motorway to reach many seaside resorts with white sand, clear water and restaurants with freshly caught fish.