REAL ESTATE IN ITALY
Buying a property in Italy might be an affordable dream.
The regions of Italy all allow for different experiences. The metropolitan cities have rich histories and ancient buildings.
The countryside is full of grape vines and olive groves and lakeside cottages. There are the alps for adventurous skiers.
The most popular attractions like Venice, Cinque Terre, Florence, Rome are all absolutely stunning places, full of art, history, and tourists.
These places are great for both visiting and living. However, in the warmest months, between June and August, they can become overly crowded.
Additionally, because they are in such high demand by tourists and by many wealthy foreign and Italian buyers, the prices for property are quite high.
Fear not, your dream Italian getaway home is still in reach. There are plenty of less touristic and less expensive places, that still provide fantastic and popular destinations.
If you're looking to make an investment in the Italian real estate market without emptying your wallet, this article is for you! Read on…
ABRUZZO
This region is an amazing place to visit, full of beaches and natural parks. It lies in central Italy and extends up to the Apennine mountain range; it's a combination of sand beaches and lush green forests, hills and mountains.
The small medieval towns throughout the region are captivating, complemented by ancient monasteries and rolling hills that turn into huge mountains.
Abruzzo has many traditions and its culture, art and history are absolutely worth exploring. Abruzzo is less touristic than many places and often forgotten.
The market is fairly competitive and it's a great place to buy affordable property.
MOLISE
This region is around 45% countryside and hills, while the remaining 55% is mountainous.
It also lies along the coast of the Adriatic Sea, like Abruzzo, but offers a different feeling than the rest of Italy. It has many well preserved ruins of ancient Roman cities.
Molise is also abundant with greenery. Its natural elements are incredibly wild and beautiful.
If you're easily captivated by old haunted Medieval towns, churches, frescoed paintings, artisanal goods, sun-soaked beaches, and castles, then this is the place for you!
CALABRIA
We switch now to the coast of the Tyrrhenian Sea, a region with sharp cliffs and sweet small villages.
The beaches are full of soft sands and breathtaking views of the water. It's not a very touristic region, although it has recently become more popular.
As of now, it's a beautiful and very affordable place to buy in while avoiding the swarming crowds.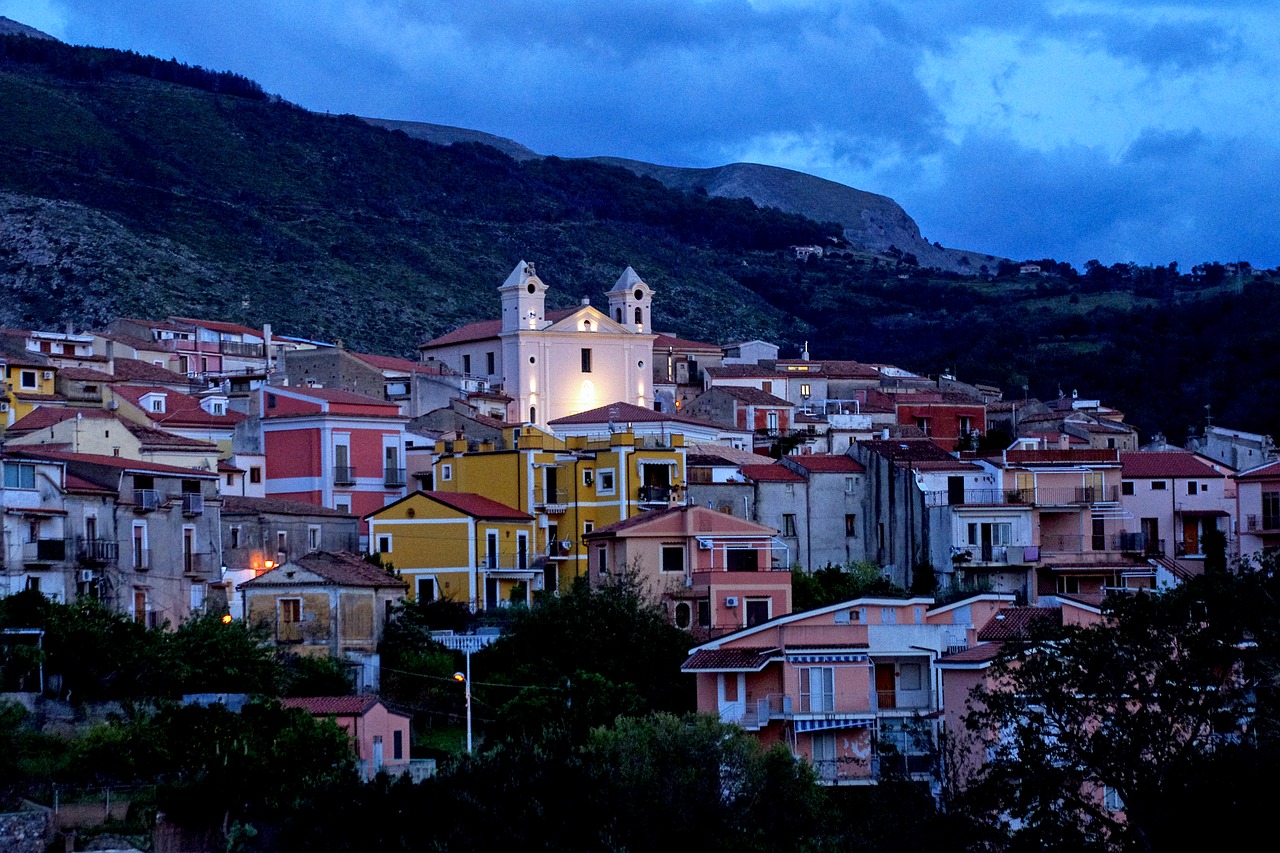 BASILICATA
Bordering with Calabria, Campania and Puglia, Basilicata is very much unknown among the Italian regions and therefore, property is very affordable.
It offers a fantastic countryside for vineyards and olive groves. Many film directors have used one of the cities of this region to serve as ancient Jerusalem.
Matera is one of the world's oldest populated cities and is protected by UNESCO. Here you can find cave drawings inside the homes of ancient people from the Paleolithic period. This city was elected the 2019 Italian capital of culture so there is no shortage of things to see and experience here.
PUGLIA
Puglia is an amazing place to invest in property right now. It's very inexpensive, offers incredible wines and cuisine, and has sandy beaches stretching over the Adriatic Sea.
In the south of Puglia, you can find elaborate villas and sea coves in the Adriatic and Ionian seas, situated in Santa Maria di Leuca.
Ostuni is nicknamed Puglia's White City, due to its magnificent white stone buildings.
Otranto has a medieval castle, the seaside, and a church built in the 12th century, abundant with old paintings and history. For Baroque style architecture, head to Lecce.
Throughout the whole region, you can find amazing spas and hotels which used to be old stone farmhouses, or "masseria." This is probably the best place to invest in and buy property right now.
Don't forget about the islands of transparent water and lush beaches, the Tremiti islands.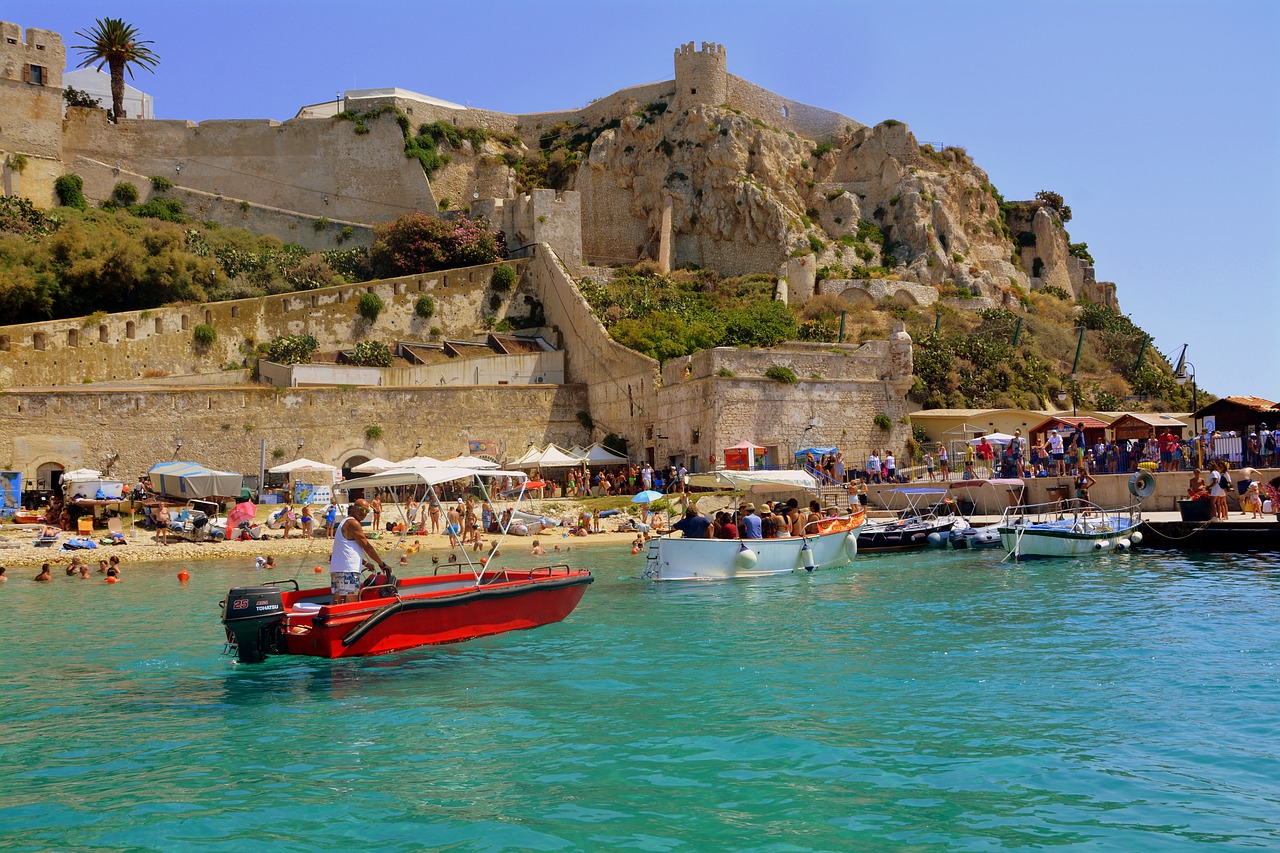 SICILIA
For spectacular beaches, head to Italy's largest island. Taormina offers sunny weather and beauty beyond compare.
Sciacca has an amazing view of the coast and a sandy beach. The capital city of Palermo is flooded with Italian property owners but still worth checking out as the prices are affordable.
This area features many Baroque style villages and towns such as Trapani, Modica, Marsala, and Noto. This art style will blow you away, especially in Siracusa, complemented by the ruins of Greek temples.