While the Mediterranean peninsula of Italy is surrounded by 7,500 kilometers of seaside, there are also magnificent lakeside views as well. The majestic serenity of some lakes is complimented by the dramatic landscapes of others. Whether you fancy a sand lined lagoon, a fresh water sanctuary in the mountains, or a pond surrounded by the forest, Italy has it. The lakeside is more peaceful than the sea and can make for a great holiday home or even a place to live in all year.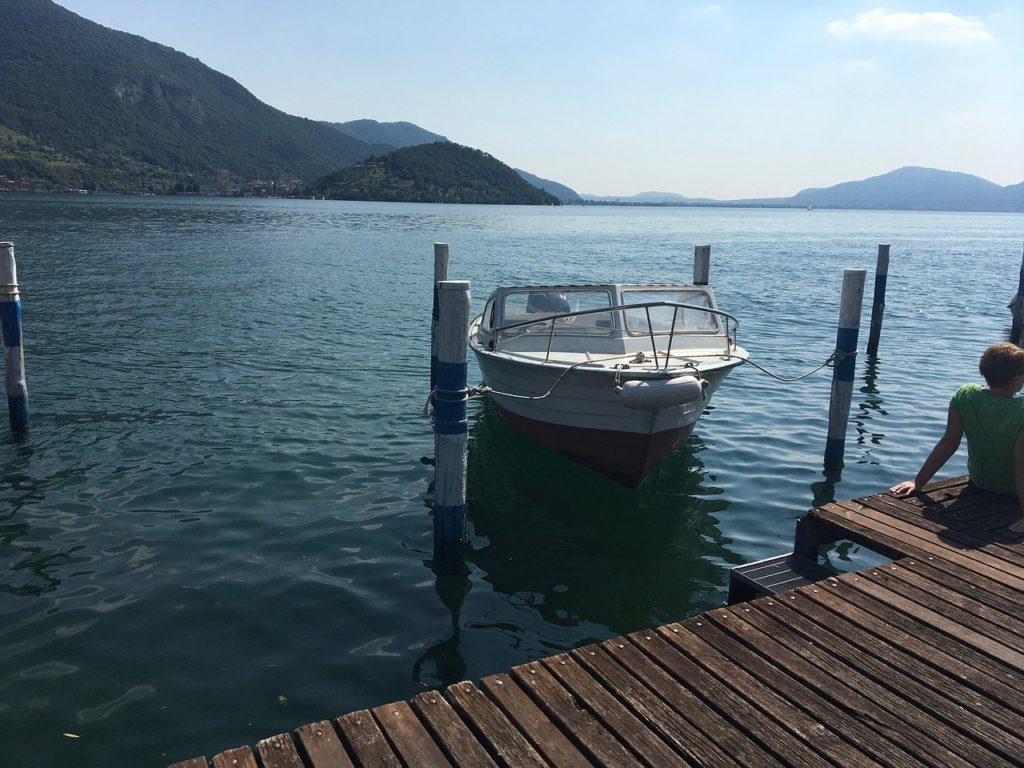 The main lake district is in the north of Italy, consisting of Lake Como, Lake Garda, and Lake Maggiore. However, there are more lakes throughout the country. We will dive into the northern lake district first and then move on to the other regions. While all of Italy's coasts are beautiful, the lake coasts are unique and offer a very different feeling compared to the sea. Many areas have restrictions on building so the nature and greenery around your home are protected. The real estate market is very safe in Italy with many buyers and plenty of demand for property. This keeps the prices stable and makes it easy to sell your house if you ever want to. There are very few spikes in the real estate market.
The lakes of the north are close to big northern Italian cities like Milan so there is plenty of money to spend on stable infrastructure and tourist attractions. Wealthy northern Italian families search for second homes here so properties are expensive as the demand is high. Still, you can find some good deals if you look around carefully. This area is well connected to other cities and countries. All of the lakes are close to Milan, Italy's biggest and most international city, which has incredible connections to the rest of Europe. Italians enjoy these waterside towns as a break from the city life. This is a wealthy area with a high quality of life.
LAKE COMO
Lake Como is one of the most well known lakes of Italy. It's famous for many things, especially its beauty, but also because the world famous actor, George Clooney, has a property here. Some believe this is the most romantic and beautiful of all the Italian lakes but each one has its own charm.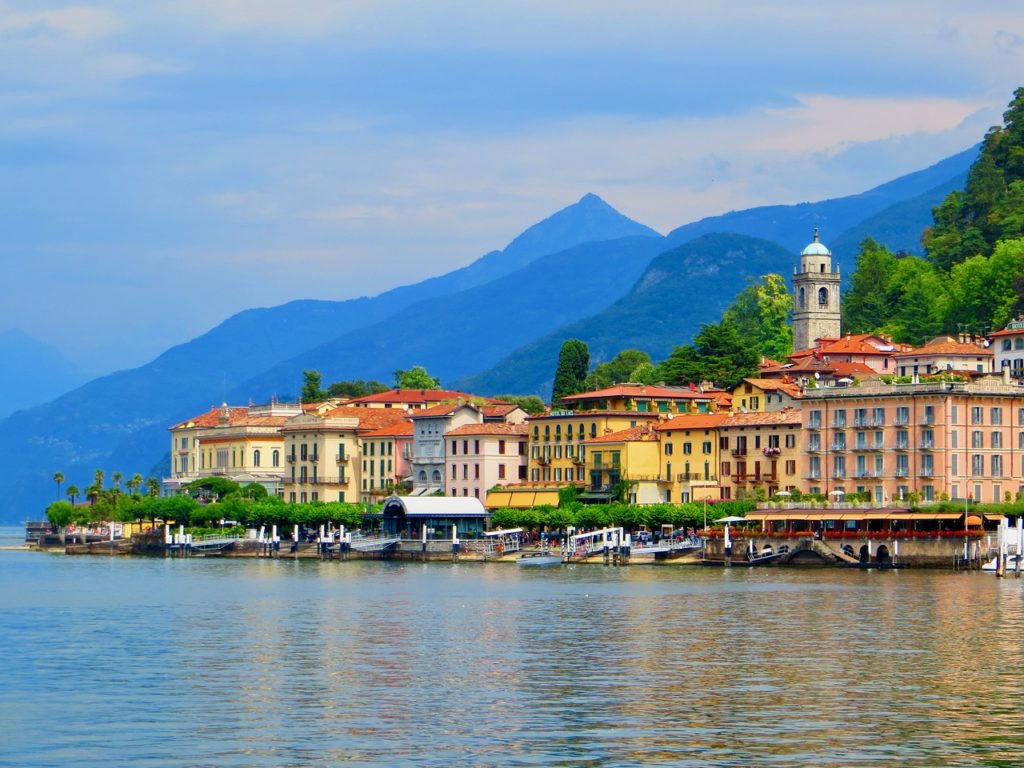 This lake can feel quite magical and surreal. With a view of the Alps and misty fogs, it can look like a scene out of an old romantic painting. Since the lake is quite narrow, each coast offers a view of another coastal town on the lake. Many famous people own properties here and many towns are sophisticated and elegant to cater to them. Houses here can be quite pricey so be prepared to spend a pretty penny.
LAKE GARDA
This lake is Italy's largest and most visited and it's situated about 80 miles east of Lake Como. It's a fantastic place for windsurfing and sailing due to strong northern winds and it becomes very crowded during the summer months. Lake Garda has mountainous terrain for hiking and sightseeing in the north, which gets flatter and flatter as you move down the coastline. You can find villas and apartments here, many with shared swimming pools. However, villas also often have private amenities. Garda is very family friendly as many Italians bring their children here. However, Garda probably is the most expensive of all the lakes for buying property.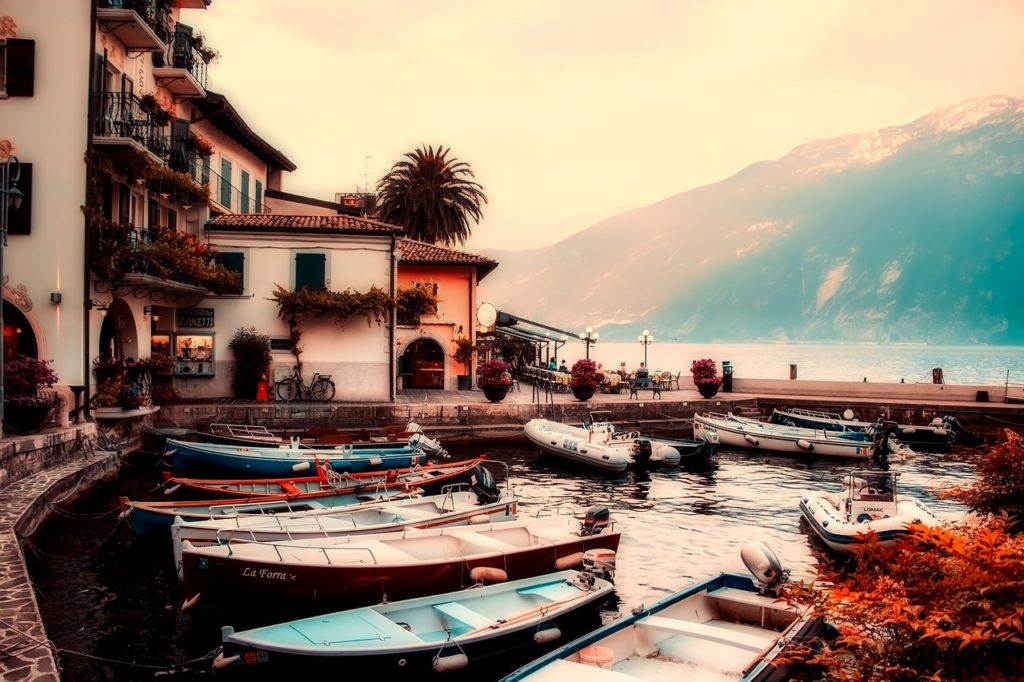 LAKE MAGGIORE
To the west of Lake Como we find Lake Maggiore. This lake also offers great views and is breathtaking. The east side of the lake is better for purchasing property and is less crowded than the west. A 1-bedroom apartment can cost about €120,000 while a 2-bedroom place starts from €180,000. Stresa, on the western side, is the most expensive area. If you're purchasing a property with the intention of letting it, you will probably have bids for renting. If the property is in a convenient spot for skiing, you will be able to rent it more easily in the winter.
While foreigners may be most familiar with the lakes of the North, there are dozens of lakes of varying sizes all over the country. There are some beautiful lakes in central Italy as well, especially in the regions of Tuscany and Umbria, and near the capital city of Rome. The central regions may not be as metropolitan and wealthy as the north, but they offer the best wines and also have breathtaking landscapes. They are cheaper than the northern lakes and have a warmer weather.
LAKE BOLSENA & LAKE BRACCIANO
Lake Bolsena is the 5th largest lake in Italy and is said to be the cleanest lake in Europe. To the south of Bolsena, is Lake Bracciano. They are worth visiting together as they are quite close. As Lake Bolsena is close to Rome, it embodies much of the same southern, ancient Roman charm. Italian visitors and foreigners both love to buy and rent properties on this lake for their holidays. This area has building restrictions however, so the number of properties is limited. You can get a small cottage starting from around €70,000.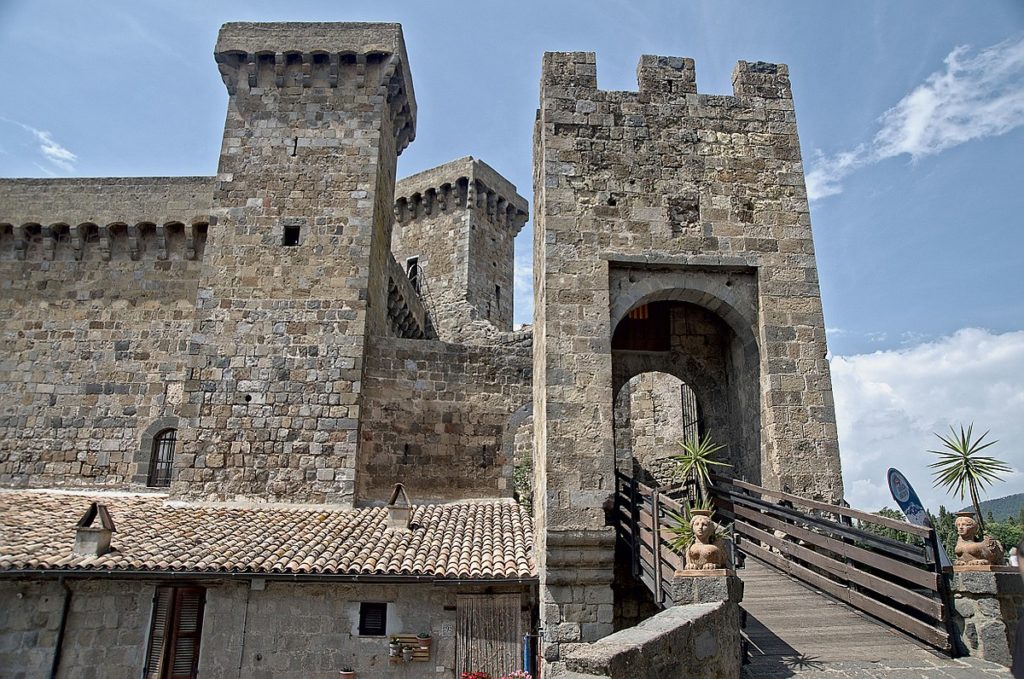 LAKE TRASIMENO
The fourth largest lake in Italy is Lake Trasimeno. It's known for its warm and shallow waters. Apartments here start from around €70,000. Larger apartments can reach up to €150,000 if they have a balcony or larger garden area. Most properties have been restored and are very beautiful and modern. The lakeside is adorned with forests, vineyards, sandy beaches, and fields of sunflowers. It's truly a picturesque site!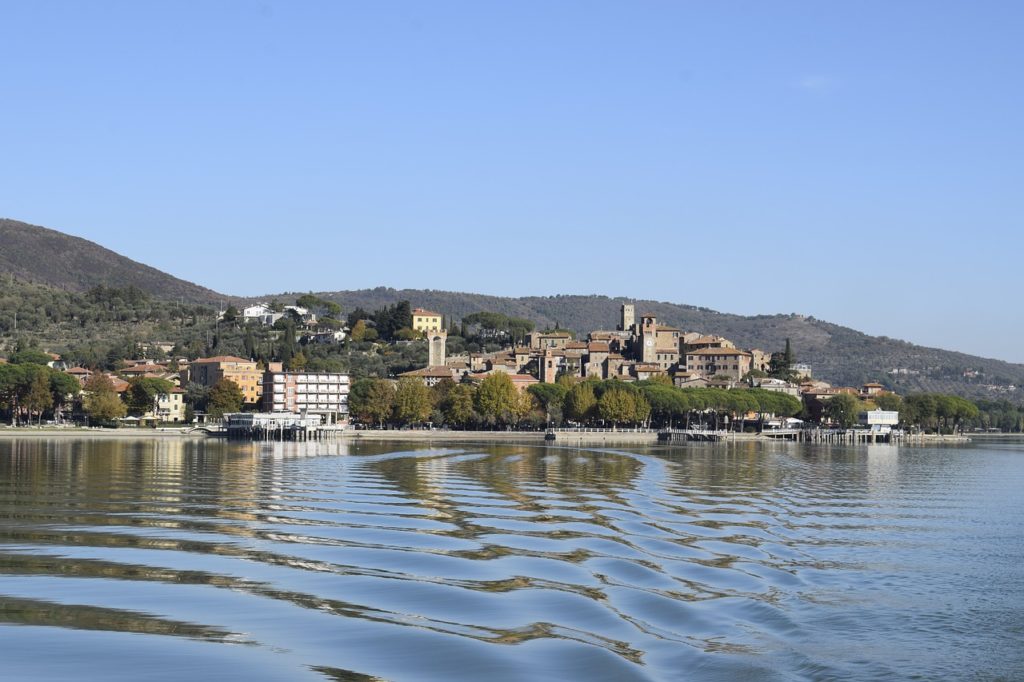 LAKESIDE PRICING
Pricing in the Italian market is at a bit of a stand still, as owners are not in a hurry to sell their properties. You have plenty of time to shop around and pick the property you like best before buying. Overall, this is a great time to buy and the market is very safe and secure. Italy's lakeside properties are a great investment!