The Furlo Gorge Nature Reserve covers an area of over 3000 hectares of protected land. It was established in 2004. The towns included in the reserve are: Acqualagna, Cagli, Fermignano, Fossombrone, Urbino.
HISTORY OF THE FURLO GORGES
For many centuries this area was a strategically important trade route along the Via Flaminia linking Rome to Rimini. The Romans carved two tunnels through the hard rock of the Furlo Gorge to make crossing it easier. The first tunnel, called the small gallery, can only be visited on guided tours and it's dated back to around 220 BC. Emperor Vespasian built the second of these tunnels in 76 AD and it was a remarkable feat of Roman civil engineering. It's still open to pedestrian and vehicular traffic.
POINTS OF INTEREST
The river Candigliano carved this beautiful limestone gorge. Geologists have reconstructed the geological history of the gorge for the last 200 million years by observing the erosion. The vegetation in rocky and semi-rocky environments consists mainly of holms, oak woods and vast beech forests (called orno-ostrieti). The flora and fauna inside the Furlo Gorge are particularly diverse, with many rare and interesting species. The Candigliano river forms an ideal environment for shorebirds such as grey herons, egrets and night herons, as well as cormorants and the colourful kingfisher. Also, the river has many different species of fish, such as carps, chubs, barbels and bleaks. For crustaceans, keep an eye out for the river crab.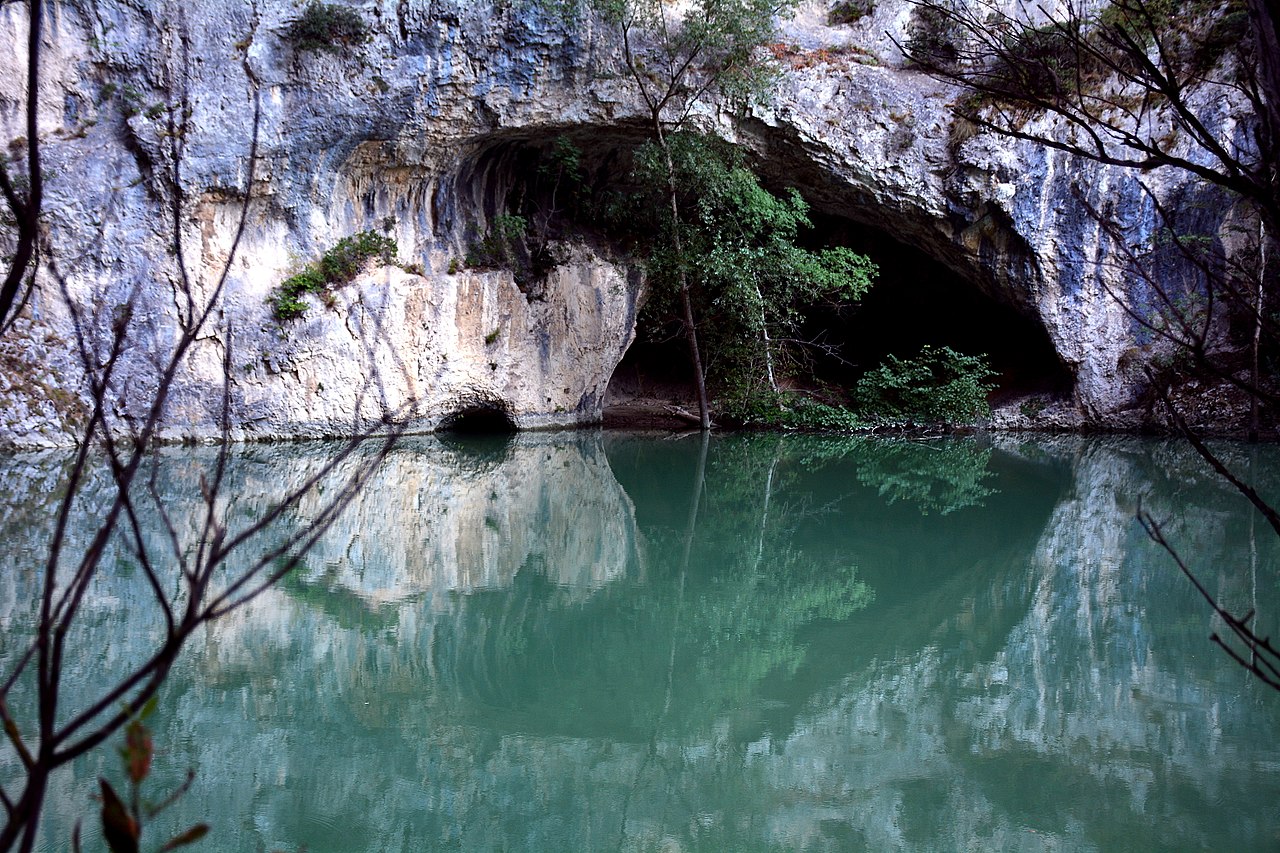 The Furlo Gorge reserve offers many services for tourists. These include walks in the gorge, audio guides, birdwatching tours, free educational visits for schools and hiking and trekking at various difficulty levels. You can also take part of a special educational walk called "Bosco di Pan" (Pan's Wood). This is a guided walk in the woods with fun activities and workshops for children. Make sure to bring your whole family! Finally, the small Romanesque abbey of San Vincenzo is also well worth a visit. You can find it on the Acqualagna side of the gorge.
In conclusion, make sure you visit the Furlo Gorge to observe its roman architecture, as well as its flora and fauna, and to take part in fun guided tours.