Rome is a wonderful city with a long history; so long that its foundation can be dated back to 753 BC. So you may understand that one day is not enough to see and discover Rome. But in 24 hours you can still see one of the most important tourist sites in Rome, such as:
THE MAJESTIC COLOSSEUM!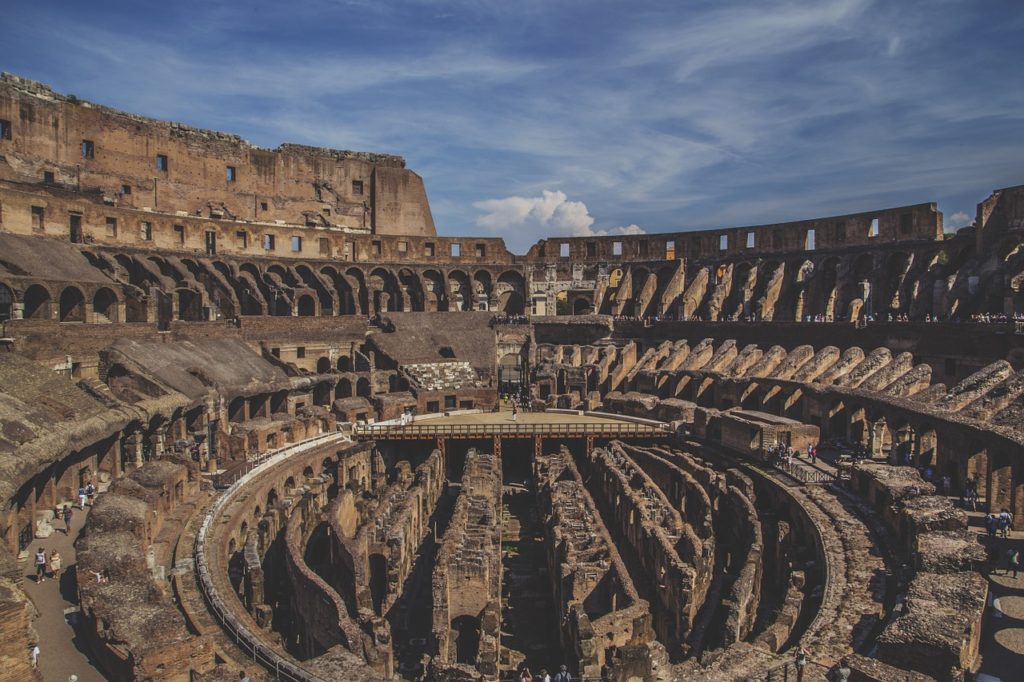 The Roman amphitheater, which was built during the I century AD, became a great symbol  of ancient Rome of its emperors and gladiators, and of Roman entertainment and architecture. Moreover, next to the Colosseum is the Roman forum.
The forum is an archeological area and today it is divided into two sections by a long avenue built by Mussolini. Here you can breathe the atmosphere of the "Caput Mundi", the nickname given to Rome by the ancient Romans which means "Capital of the World".
THE OLD CITY CENTER OF ROME ITALY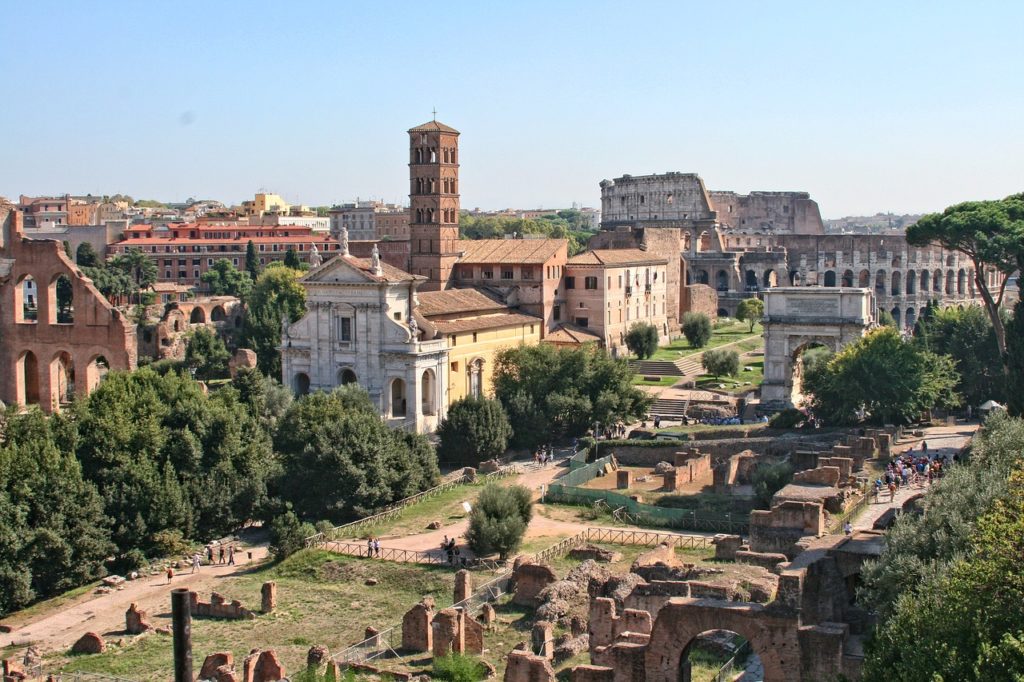 From remains of basilicas and temples to ruins of archaic buildings you will get in touch with our heritage. However, Rome has a very long history and it is not only an ancient roman city. There are medieval aspects, there is Renaissance Rome, and there are the Rome of the Popes and of the Kings of Italy, from which our country was unified two centuries ago.
And so I suggest taking a stroll in the city center, looking at the renaissance and baroque marble facades of some churches (like San Marcello al Corso or Chiesa del Gesù), with their gorgeous frescos or chapels, or going to the main squares and fountains in Rome.
CHURCH OF JESUS

Church of the Gesu, Rome, Lazio, Italy *
THE TREVI FOUNTAIN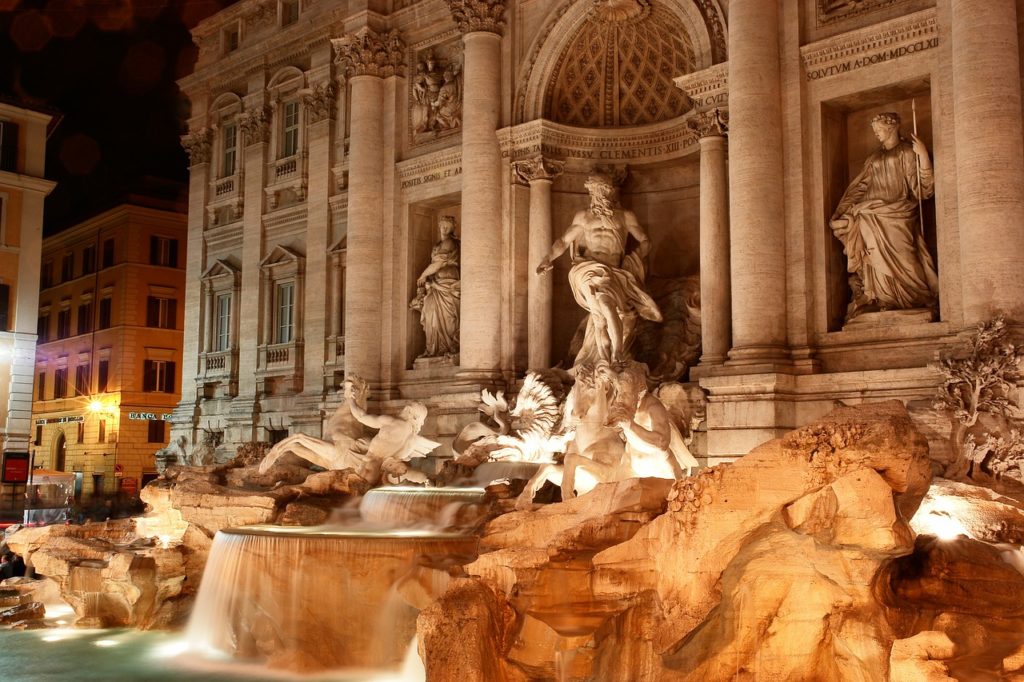 The Trevi Fountain is an incredible water based sculpture. Giuseppe Pannini built the fountain just three centuries ago.
THE SPANISH STEPS AND THE BARCACCIA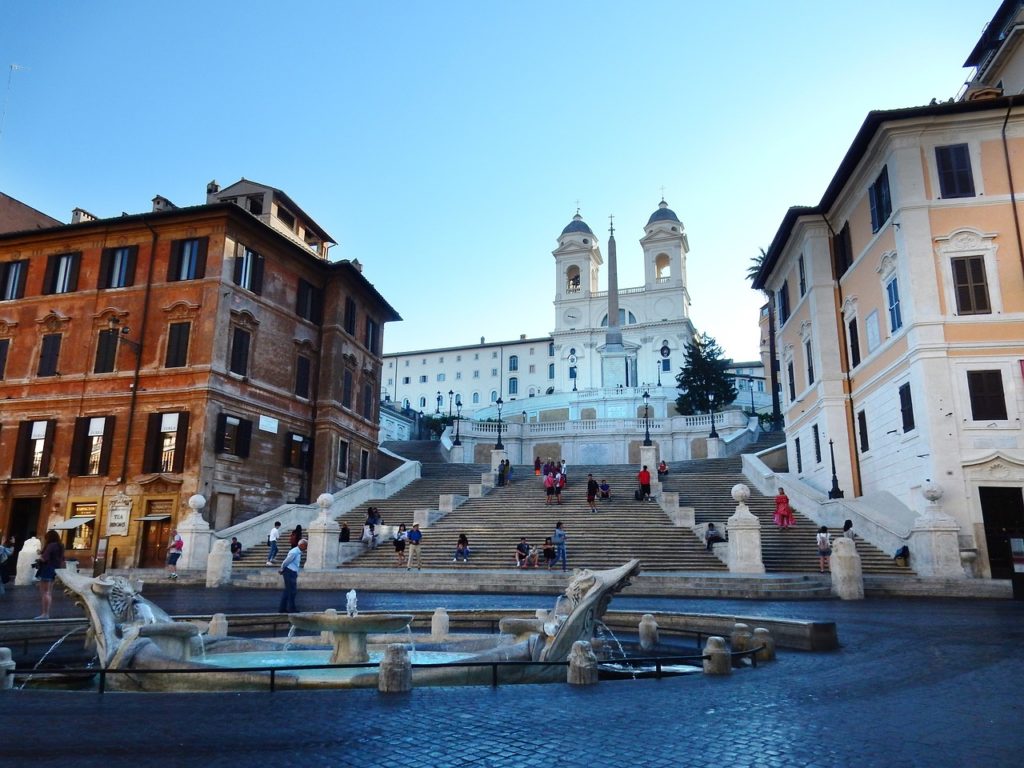 The small fountain made by Bernini and his father called "Barcaccia" (ugly boat in Italian), that stands in front of the incredible Spanish Steps is another example of modern Rome due to its origin (also built only three centuries ago).
Finally, the last thing that I recommend visiting during your first day in Rome is:
THE PANTHEON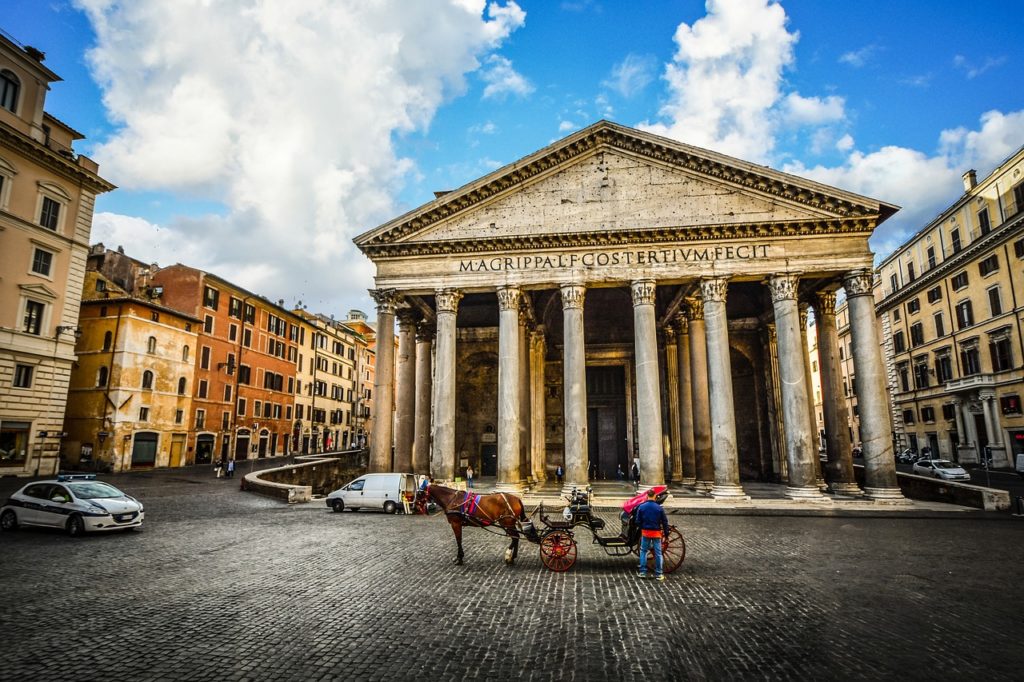 The best preserved ancient Roman temple in the world is probably the Pantheon, with its granite columns that are originals from the II century AD, and with its incredible dome with a hole at the top (named "oculus" or eye). This is the second largest dome in Rome after the one in St. Peter's. So, are you excited to come visit Rome?

Gianluca Pica
I am a local Tour Guide in Rome with a strong passion for the city where I was born and where I studied. I'm working for Eyes of Rome that provides only private and demi private tours to enjoy Rome and its treasures. You can find me on my FB Page, my Google Plus profile and my Instagram.