Called "the New Tuscany", the Marche wine region is one of Italy's last untouched wine regions and a must see for gourmet travellers. Le Marche struggled to realize its full potential as a wine-growing region due to poverty and geography. It lies between the Apennine Mountains and the Adriatic Sea and even with the relative prosperity of recent decades it remains off the beaten track. The charms of rural Marche have remained largely undiscovered, despite how close the region is to Umbria and Tuscany.
In Le Marche, you can find wines that are as easy on the palate as they are on the wallet, long stretches of pristine coast, and stunning medieval towns like Ascoli Piceno and Urbino. This area is captivating and, as Marche wines are finally becoming famous, this region is slowly becoming more popular and mainstream.
WHAT MAKES
THE MARCHE WINE REGION SPECIAL?
Le Marche wine region is beautiful. It has miles of untamed coastline, picturesque fishing villages like Portonovo, Renaissance gems like Urbino (where the painter Raphael was born), medieval hamlets such as Urbania, rustic mountain villages like Carpegna and wild expanses of nature around the Monti Sibillini. The region's most important wine towns include Ancona, Ascoli Piceno, Cuprmontana, Matelica, Cingoli, Fabriano, Conero, Jesi, Recanati and Numana. Of these, Recanati is also famous for being Giacomo Leopardi's birthplace and Fabriano for its Paper and Watermark museum. The Grotte di Frasassi is another fascinating place in the Marche region. It's one of the biggest cave networks in Europe and it has million-year-old stalactites and the biggest single cave in all of Europe!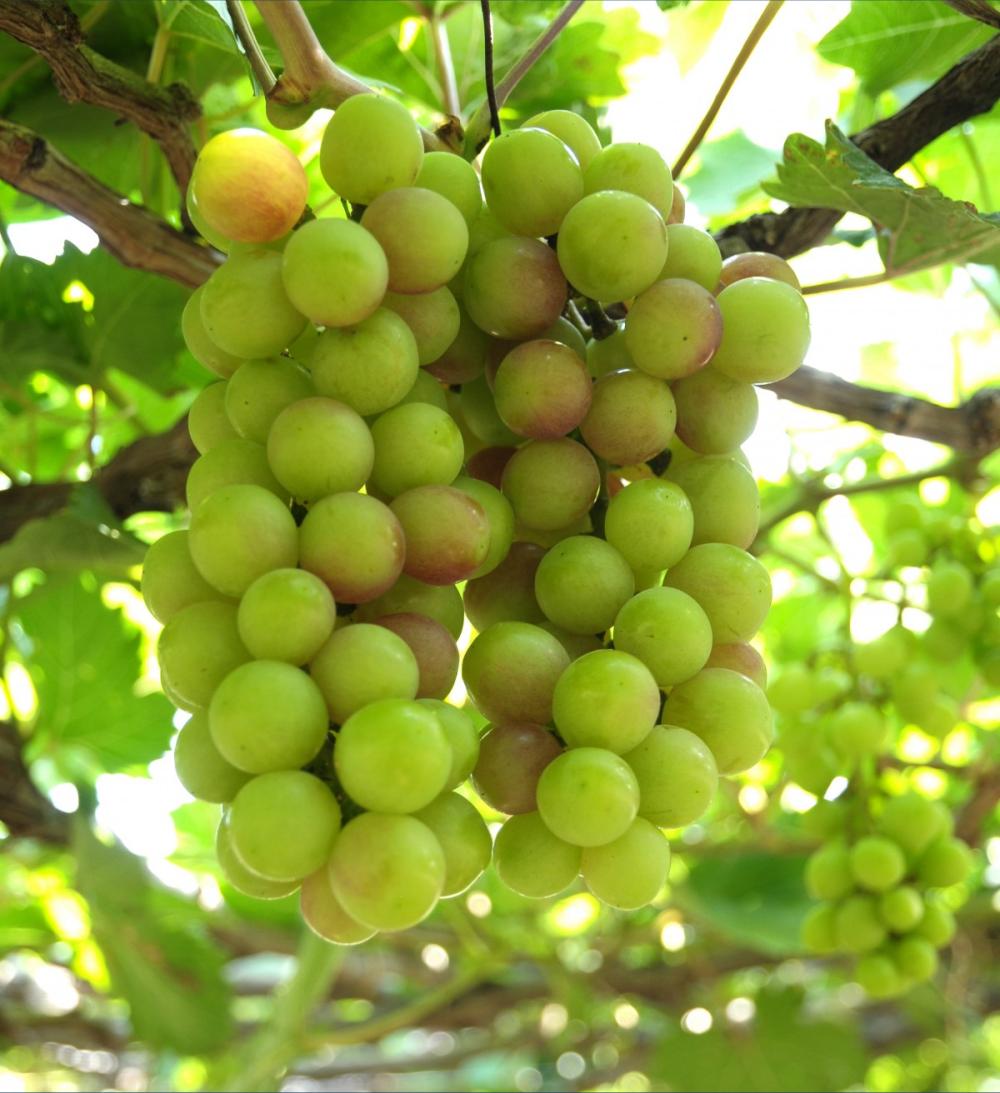 Like its more famous neighbours Tuscany and Umbria, Le Marche has Mediterranean vegetation like Cyprus trees, olive trees and grapevines. The calcareous soil in the Marche wine region has proven excellent for grape cultivation. As a result, this region produces many famous grape varieties, such as Sangiovese, Trebbiano, Verdicchio and Montepulciano. Le Marche has 20,000 hectares of vineyards and 11 DOC wines in the provinces of Ancona, Ascoli Piceno, Macerata and Pesaro. Thanks to this, it ranks 12th among Italy's 20 wine regions.
WHICH MARCHE WINES SHOULD YOU TRY?
The best red wine grapes from this region are the Sangiovese and Montepulciano. The second is an indigenous black grape variety that thrives in the area's dry maritime climate and limestone-rich soils. Also, the Montepulciano grape is not related to the Tuscan wine region of Montepulciano where Vino Nobile comes from. The Sangiovese and Montepulciano grapes are both used to make the two most prolific Marche red wines. These are Rosso Conero and Rosso Piceno. These are firm, tannic and easily recognizable wines. Moroder for example is an excellent producer of Rosso Conero.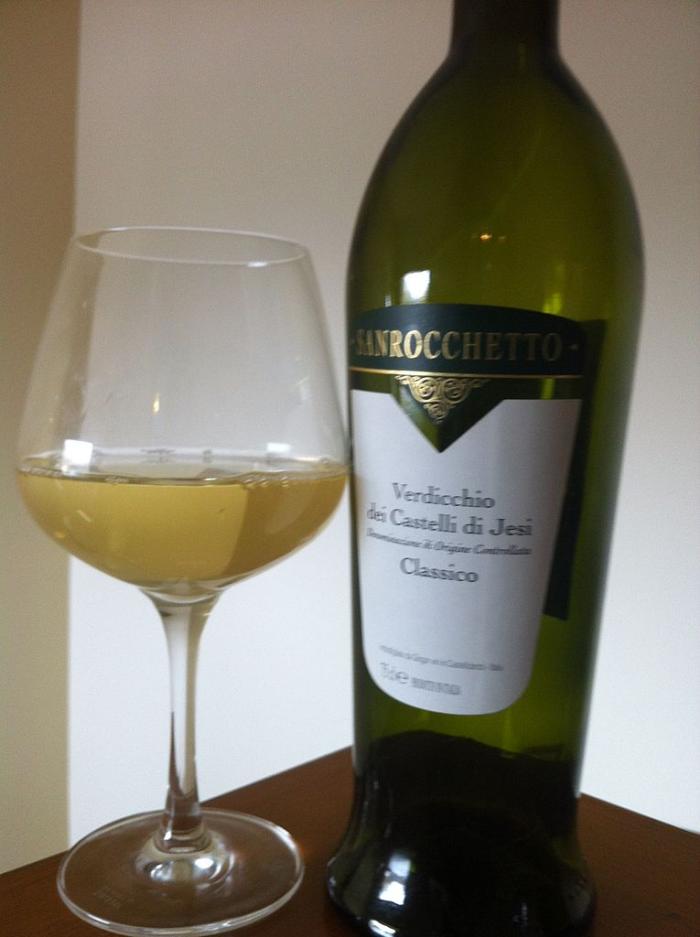 However, Le Marche is actually most famous for white wine. The crisp and fresh Verdicchio is the main white wine of the Marche wine region. It's even considered one of Italy's greatest white wines! There are different types of Verdicchio such as Verdicchio Castelli di Jesi and Verdicchio di Matelica. The second is the most prevalent. Additionally, producers like Sartarelli and Pievalta are bringing a new depth and personality to the region's most popular white wine. Aside from Verdicchio, the Pecorino grape is gaining popularity in Le Marche. Many wine producers are making stellar white wines with this lesser-known grape variety.
THE REGION'S TOP WINES
Other appellations in the Marche include the DOCG Vernaccia di Serrapetrona and the DOC Lacrima di Morro d'Alba. The first is a unique red sparkling wine made since ancient times and mentioned in Dante's Divine Comedy. The second is a sweet red wine from the Ancona province. There's also Bianchello del Metauro (named after the white Bianchello grape), Colli Maceratesi (red and white wines made near Macerata), Colli Pesaresi, Esino, Offida and Terreni di Sanseverino.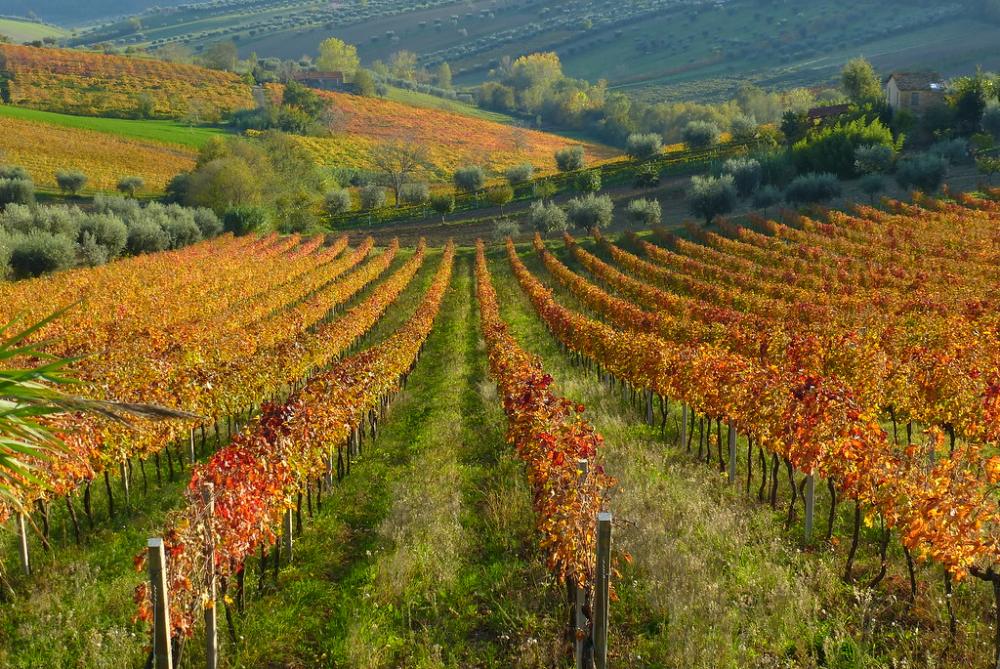 Finally, here is a list of the Marche's best wines to try. The region's top red wines include Moroder Rosso Conero Dorico, Fattoria Le Terazze Rosso Conero Sassi Neri, Lanari Rosso Conero Fibbio. Some of the best whites are La Monascesca Verdicchio di Matelica, Bisci Verdicchio di Matelica Vigneto Fogliano, Sartarelli Verdicchio dei Castelli di Jesi Tralivio, Umani Ronchi Verdicchio dei Castelli di Jesi Casal di Serra, Bucci Verdicchio, La Distesa Verdicchio, Pievalta Verdicchio and Fattoria San Lorenzo.