URBINO, LE MARCHE
When thinking of an artistic Italian city to visit, especially in the central regions, many flock to Florence, Assisi, or Siena. However, at half the cost, and very rich in art and culture, is Urbino.
It is situated in the Le Marche region. It's a bit off the beaten path when planning a tour throughout Italy but it is a must-see.
Urbino is full of palaces, Renaissance architecture, art, and narrow streets. In fact, during the 15th and 16th centuries, this town was a cultural capital of the Renaissance.
Today it has a vast amount of historical sites to visit and it's much less crowded than other popular touristic destinations. Also, since it is not swarming with tourists, people are much nicer to the tourists who do stop by.
GETTING THERE
Urbino is not easy to reach by train. It's easier to reach to get there by car from the coast along the Adriatic Sea. From the town of Pesaro, there are buses to Urbino all year round.
If you're willing to pay a little more, you can grab the 45 minute express bus from Pesaro; otherwise it may take longer to get there. Buses leave twice every hour.
In the summer months, Urbino can also be accessed from Rimini and other towns near by. It's best to ask the locals, the host of your Airbnb, or hotel staff about how to get to this fantastic town.
You can easily see all of Urbino in one day so if you are visiting a town which has public transportation options to Urbino, make some time to visit it.
MAIN SITES

PALAZZO DUCALE
There are so many things to see when visiting Urbino. The main attraction is the Palazzo Ducale. It was originally the palace of Duke Federico da Montefeltro, a ruler, patron of the arts, and military leader.
He built the palace during the Renaissance to hold court meetings and proceedings. It is an UNESCO World Heritage Site and is home to the National Gallery of Le Marche.
While the external facade may not be overwhelming, the internal courtyards and rooms are a magnificent display of the duke's style and wealth.
His name is plastered in intricate ways all over the palace. A painting of the duke by Piero della Francesca is held at the Uffizi Gallery in Florence which you can see if you also visit Tuscany.
The private study of Federico is a small space, inlaid in the wooden paneled wall of his apartment. It is somewhat of a secret room.
Outside the palace is a famous fresco of the Madonna which is covered by glass behind the San Domenico church.
A hill outside the palace also has amazing views of the surrounding areas, and of the Parco della Resistenza.
While in Urbino, make sure you check out the neo-classical style Duomo, underground Grotte, and the museum of Raphael.
Raffaello Sanzio, the famous painter, was born in Urbino and is an icon of the city. His father was the court painter for Duke Federico.
FOODS OF URBINO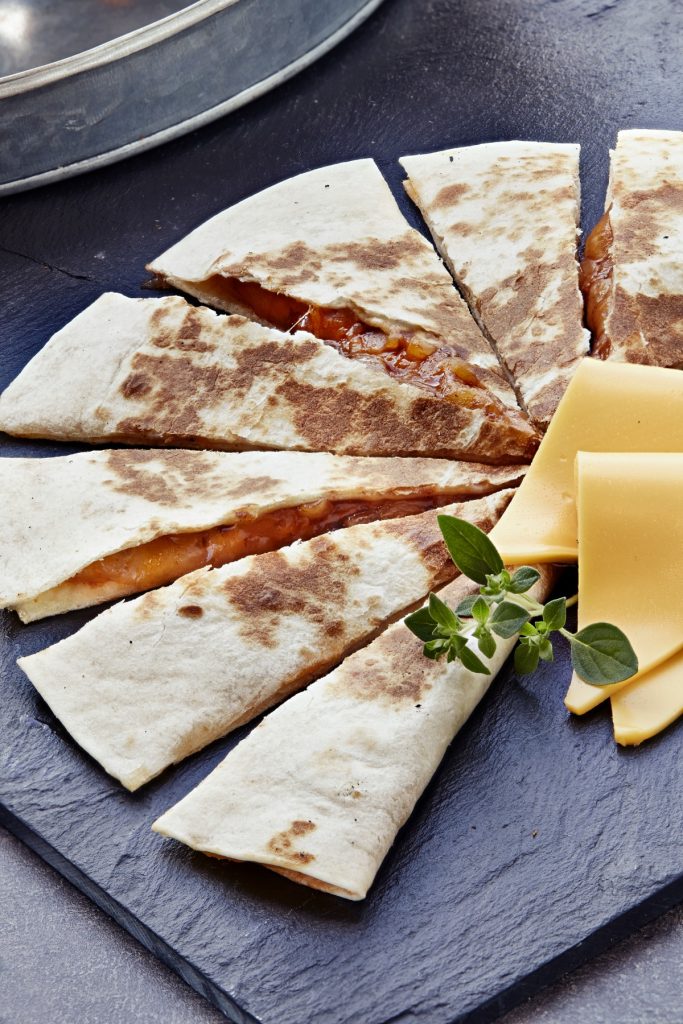 The central regions of Italy are best known for certain local specialties which vary from place to place. Urbino has many fast-food options, such as fresh sandwiches and small shops with quick meals.
However, Italian "fast-food" does not imply oily, unhealthy and fried things like you may be used to.
Try a slice of pizza or a flat bread sandwich that looks somewhat like a tortilla, stuffed and folded in half, called a piadina. You must try at least one piadina while in town.