MARCHE'S CHESTNUTS
There are so many fun activities you can do in autumn in the Marche region of Italy! For example, one of the most popular activities is gathering chestnuts. You can do this while you visit the region's beautiful mountain towns and forests. The Marche's woods have remained pure and untouched by modern civilization. Exploring them, you can find chestnuts, as well as apples, grapes, strawberries and many other wild fruits and nuts. Over the years, gathering these wild plants has become a tradition in autumn. This can lead to many enjoyable walks!
CHESTNUTS IN SIBILLINI MOUNTAINS
One of the best places to find chestnut trees in the Marche is the area of the Sibillini mountains. Montemonaco, a town found in these mountains at 980 meters of altitude, is surrounded by chestnut trees. Every year locals organise chestnut gathering expeditions in this area. If you're interested in this, you can gather chestnuts in the woods on the 14th of October with the locals. You can also contact the "Cooperativa il Chirocefalo", as they organize guided tours of the woods to look for chestnuts. Contact chirocef@montisibillini.it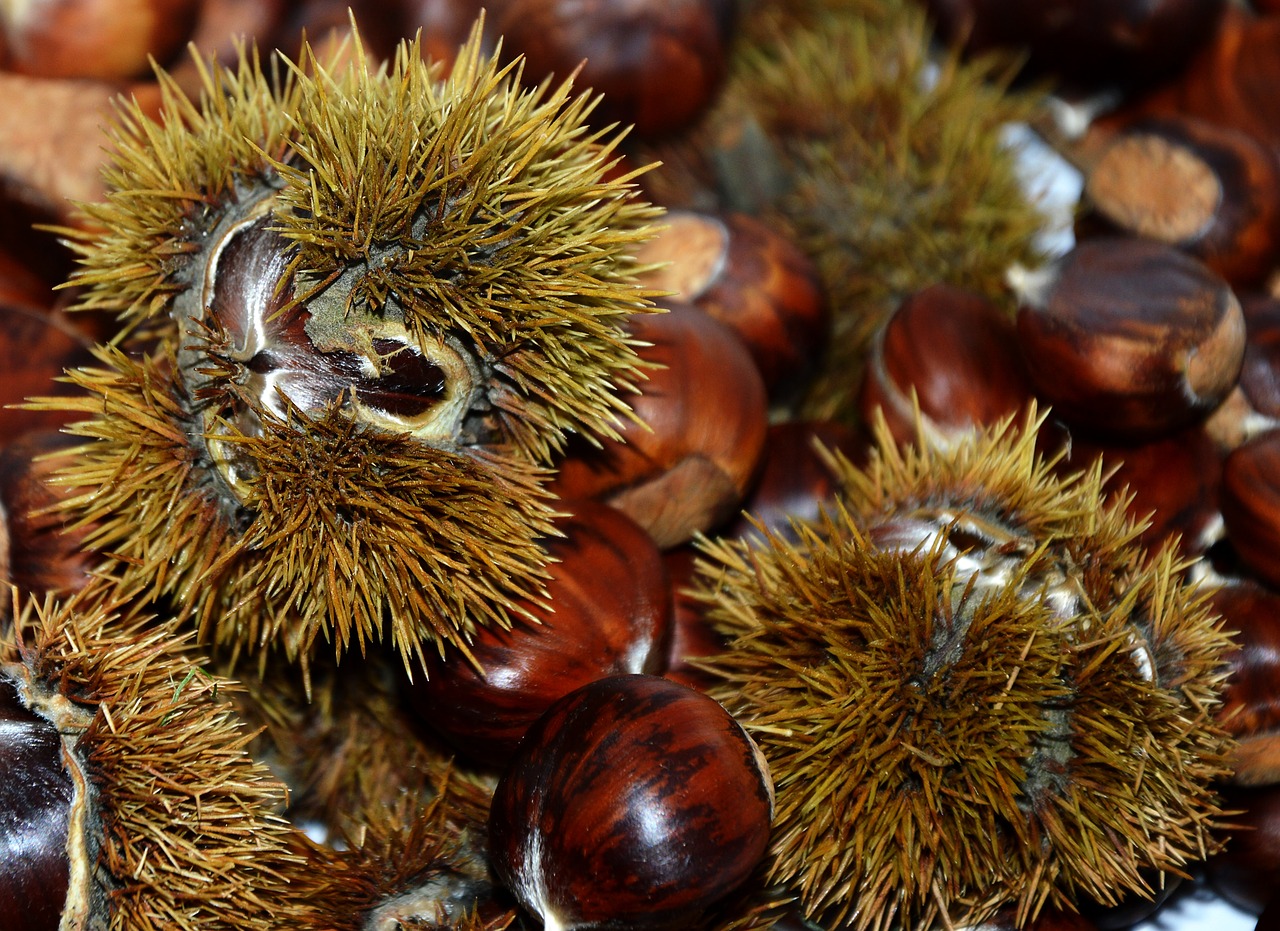 OTHER CHESTNUTS FESTIVALS
Montemonaco is also worth visiting for its 8th century Benedictine monastery and for its chestnut fair which takes place in the last weekend of October. During the fair, people taste freshly cooked chestnuts accompanied by mulled wine, which is a specialty of the area.
There are many other chestnut fairs in mountain towns in the Marche. For example, Rotella, in the province of Ascoli Piceno hosts the festival of the "castagne dell'Ascensione" every year in autumn. On the 20th of October people climb the Monte dell'Ascensione (a local mountain) looking for chestnuts and then they cook and eat these during the festival. If you'd like to take part, contact the office of tourism at passeggiatemarchigiane@elpinet.it
In the town of Amandola every year on the 14th of October people gather chestnuts with donkeys. Those who take part in this tradition gather chestnuts around lake Gerosa. Then donkeys, led by children, carry the forage home.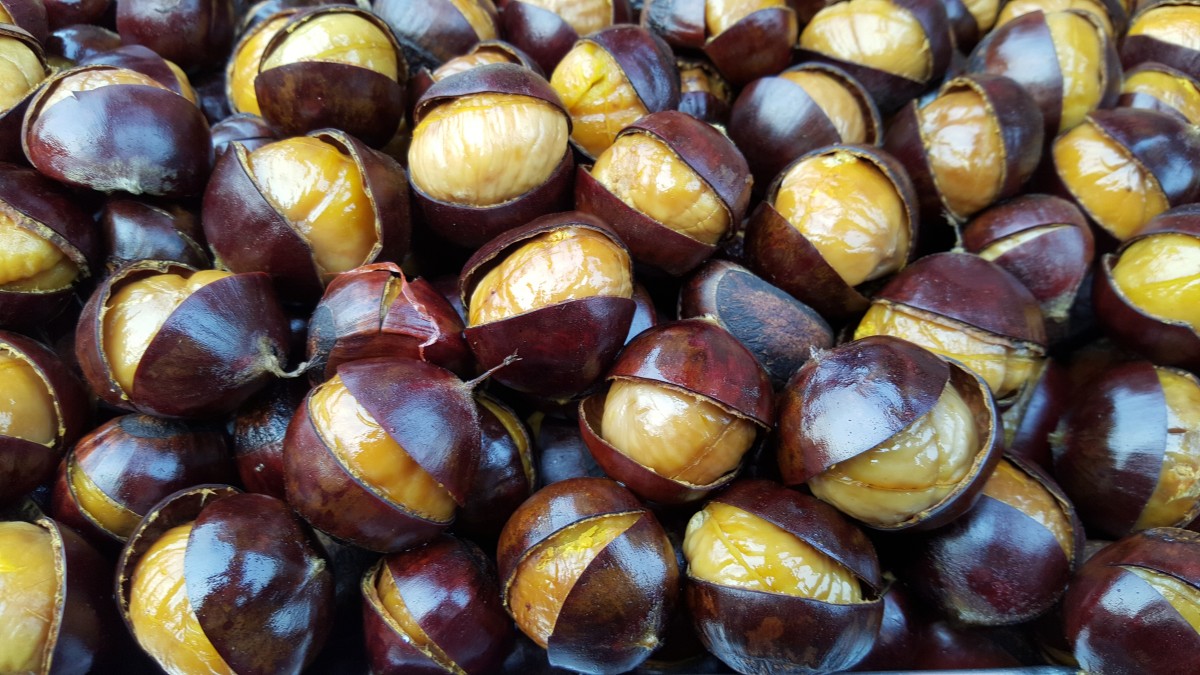 If you're in Fermo, an ancient and historical town in the Marche region, you should visit the nearby town of Montefalcone Apennino for its autumnal decorations. In the province of Pesaro and Urbino, you should visit the woods of Valmarecchia and the area of Talamello. Valmarecchia has ancient chestnut trees and the woods of Talamello offer amazing views of Montefeltro, a hilly and mountainous area of the Marche.