Campania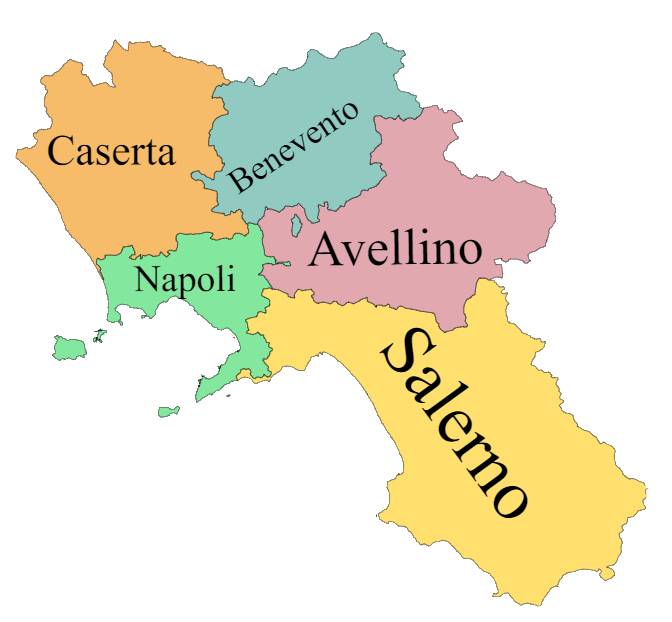 CAMPANIA: CULTURE, HISTORY AND BEAUTY
Bordering the Tyrrhenian Sea and set the South of the country, is the region of Campania. The culture and landscapes of this region are so diverse, there's nearly too much to do and too much beauty to soak in. It's five provinces that make up the region are Salerno, Avellino, Benevento, Caserta, and Naples, the capital of Campania.
AMALFI COAST AND THE ISLANDS
Salerno is home to the world famous Amalfi Coast. A photograph of this beautiful view is probably the stock picture that came with your computer. The true beauty of this area comes from 12 small towns along the mountainous coastline. Embedded in the rock faces are colorful homes and towns that are so beautiful any time of day, any time of the year, that it's quite overwhelming to see with your own eyes. The shore line is full of coves, caves, and bays.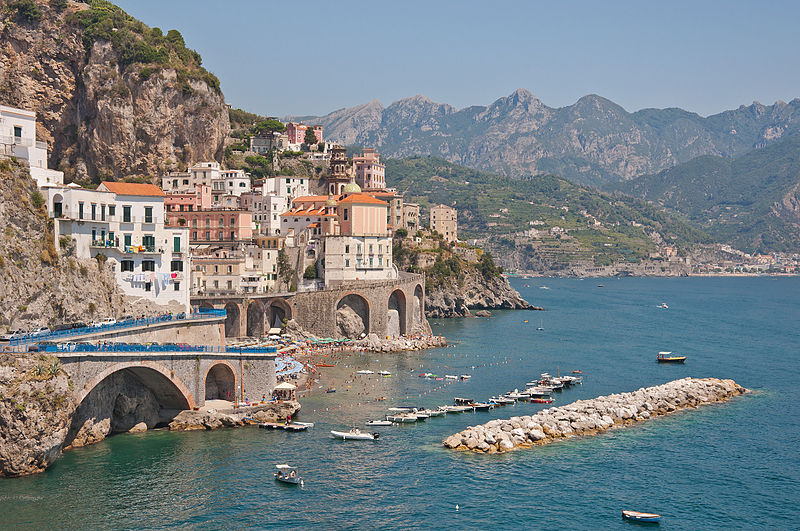 The actual town of Amalfi along with cities like Revello, Sorrento, Atrani, Positano, Vietri sul Mare – but to be completely honest, ever bit of the coastline is beautiful, you cannot go wrong with a visit to any of the cities.
Sorrento is a particularly interesting town, sitting atop a pile to tuff, a type of volcanic rock. It spills into the sea so gracefully you will not be able to look away. This coastal town gives way to many fields of lemon, orange, and olive trees as well as vinery.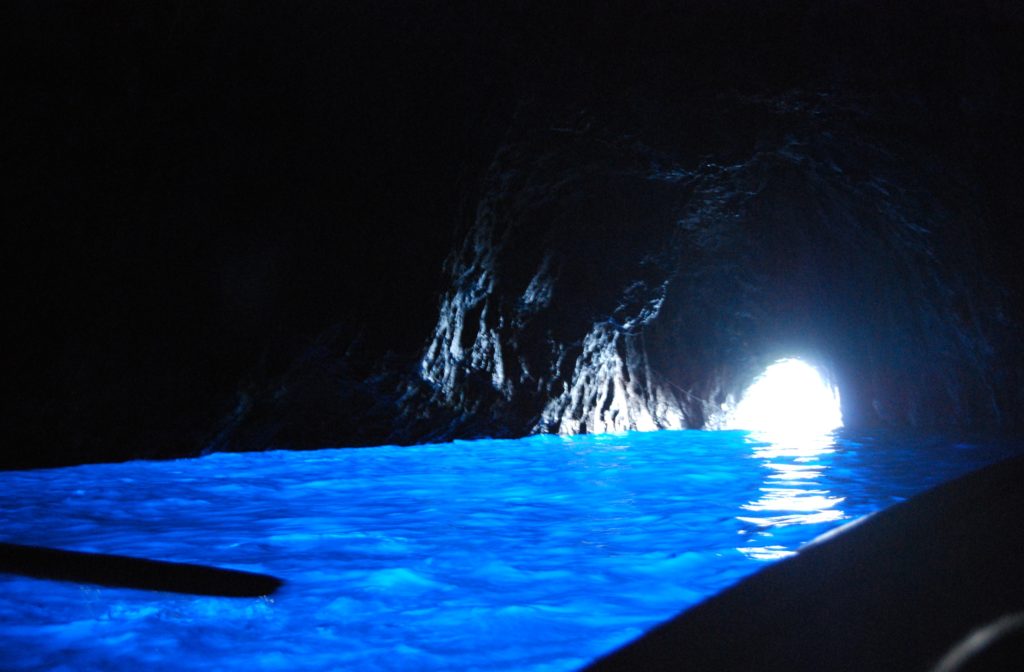 Additional attention in terms of coastline, means we must talk about the islands! Capri and Ischia which both sit in the Gulf of Naples. These islands are full of beautiful coast line, small harbors, and Roman ruins.
These are lands build by nature and man, making this unique combination of somewhat man-controlled beauty and wildness. These relaxing vacation spots are great for night life as well. Bask in the view by day or night, and also enjoy a great late night atmosphere as well with plenty of bars and entertainment.
NAPLES, THE CAPITAL
Moving inland to the city of Naples, one can be blown away by the beauty in the city's daily motions. Situated in the middle, is the largest old town center in in Europe, creating an open air museum, with an artifact to see in every corner. Additionally, the coast of Naples is breathtakingly beautiful as well.
The fun, alive atmosphere of the city in combination with the coastal views and turquoise sea, Naples is a site to be admired. While we're on the subject of admiration… let's talk about the main source of admiration from this busy southern Italian city – food.
Naples is known for it's traditional Italian cuisine and special Neapolitan touches. If you want to understand what pizza truly is or the possible intensity of Italian food culture, Naples should be on the top of your must-visit list. Culturally, the city is booming between delicious dishes, music, architecture, customs, and traditions.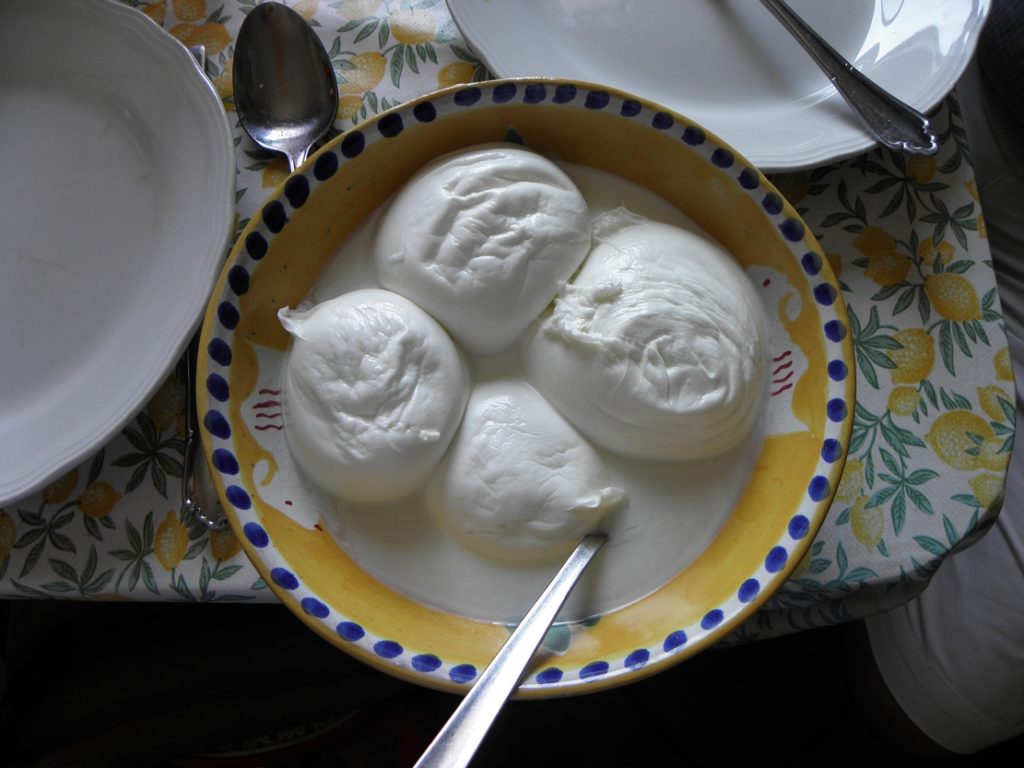 OTHER REGIONAL GEMS
The rest of the region is no small feat. Other incredible must visits like Paestum (3 of the world's best preserved Greek temples), the Royal Palace of Caserta and accompanying royal grounds (known for its architectural wonder), Torre Annunziata, and the Certosa of Padula (1 of the world's largest monasteries).
Vesuvius, the region's most amazing natural wonder, looms over Campania with its evocation of fear and overwhelming beauty. The famous eruption and this massive natural disaster was responsible for the destruction and yet, preservation of two other of Campania's cities.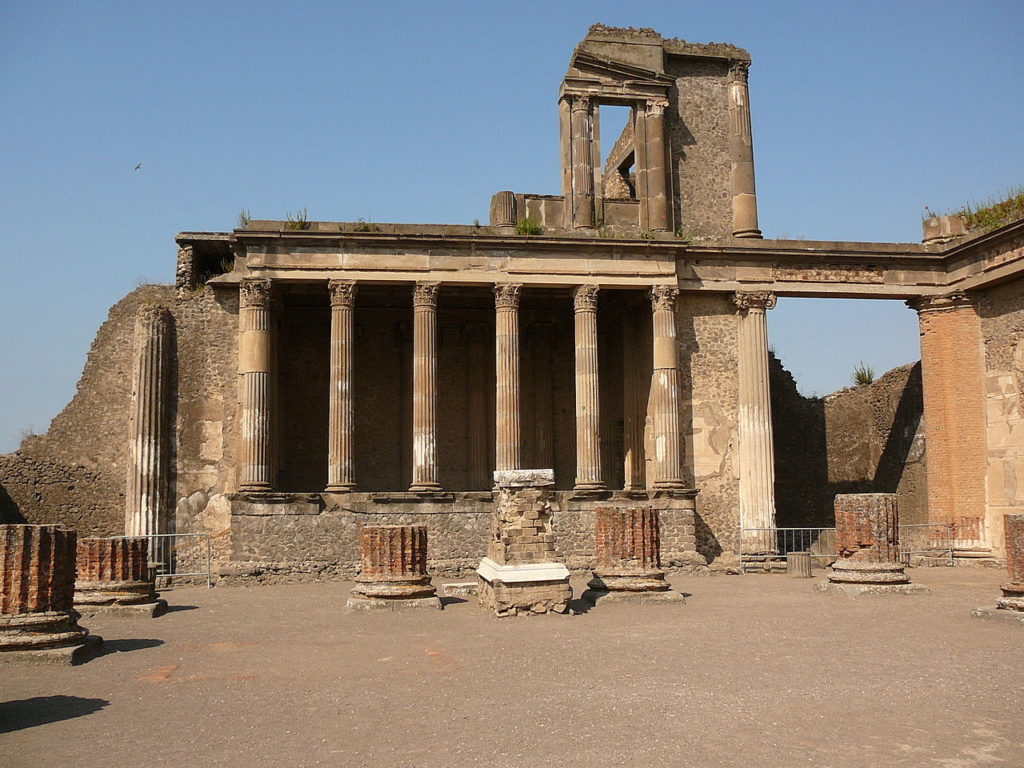 Herculaneum and Pompei are fascinating archeological sites. In 79 AD, the volcano experienced a huge eruption, yet as the lava cooled into rock, it allowed for much of the city structures to be better preserved than natural weathering ever would have. We continue to excavate parts of these ancient cities today, consistently discovering more and more pieces of history within the rubble.
Campania is a region full of present life and extraordinary history. Culture and traditions, important historical discoveries, contemporary and classic arts all make themselves evident in this lovely piece of Southern Italian land. While we can and will boast about it, it's much better in person. See for yourself!