Italy offers so many incredible experiences, from food to architecture. Apart from the main, well known attractions like Rome, Florence, Venice, or Milan, there are many tiny charming villages. Wherever you go, you won't be disappointed. If you're traveling to Italy for the first time, there are some things you should keep in mind. We know you'll be back multiple times after getting a taste of this country.
YOUR TRIP IN ITALY AT THE RIGHT TIME OF YEAR
The great thing about Italy is that it's worth visiting at any time of the year. Whether you're coming over for the Christmas holidays or during the Summer months, there is always something to do. All the main tourist areas are worth visiting even with bad weather or in the wrong season; for example there's beauty in the Cinque Terre even in December.
That being said, the best time to visit Italy is usually in autumn or spring. Many cities have drastic weather changes between the summer and winter with hot summers and snowy winters. So visiting during the shoulder seasons will allow you to experience milder weather. Plus, the visiting in the "off-season" means being able to enjoy a less crowded, more authentic view of the destination.
Southern Italy and even northern cities like Milan can get pretty unbearably hot in the summer months of June and August. So, make sure that you stay in a hotel with air conditioning. It's best to visit Venice during the early winter, because the stagnant water in the canals can give off a bad smell in the summer.
February is also a good time to visit Venice if you want to experience the famous Carnevale Festival! In August, aside from the heat, the big cities can be less crowded because Italians go on holiday during this month. Places along the coast are typically very crowded with tourists as well as Italians escaping from the city heat.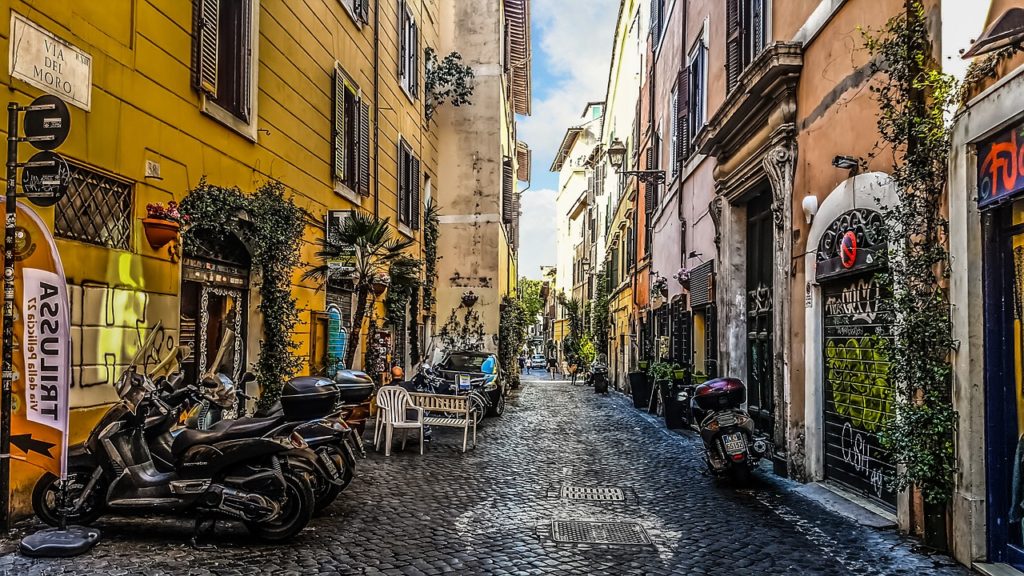 BOOK POPULAR TOURS AND EXCURSIONS IN ADVANCE WHEN VISITING ITALY FOR THE FIRST TIME
As said, Italy is a popular travel destination all year round, which means that you'll typically have to queue for the main attractions. However incredible they may be, standing in line is a huge waste of time during your trip. Since you're here for a limited period, you should make the most of your time!
The Duomo di Milano and ancient sites in Rome can have very long queues. It's simple to buy these tickets online in advance and it's well-worth it. You should check the main sites of the city online before your trip and decide which ones you want to visit.
Buying tickets to see the Last Supper is a must if you want to make it part of your trip as it can be booked months in advance and as you're are only allowed 15 minutes to see it. You should also consider booking in advance if you'd like to visit the Uffizi museum in Florence.
Access to the Roman Forum, Colosseum, and Palatine Hill is all included in one ticket which can be very convenient and fairly cheap. Tours of the Vatican and of the Vatican Museum must definitely be booked in advance. They even offer a special ticket that allows entrance into the museum before opening hours, and includes a buffet breakfast and a tour of the Sistine Chapel.
The Sistine Chapel is a very popular tourist site so expect it to fill up quickly once the museum is open to the public. You must go through the Vatican museum to get to it and the museum itself can easily take 3 or 4 hours to visit. The queue to enter St. Peter's Basilica can be very, very long.
Although you won't need a ticket to enter the church, there are ones you can buy to skip the queue. If you get there early enough, you won't need a ticket, but you will definitely need one if you would like to go up to the dome. You can easily buy one of these tickets to skip the queue on your way to the basilica.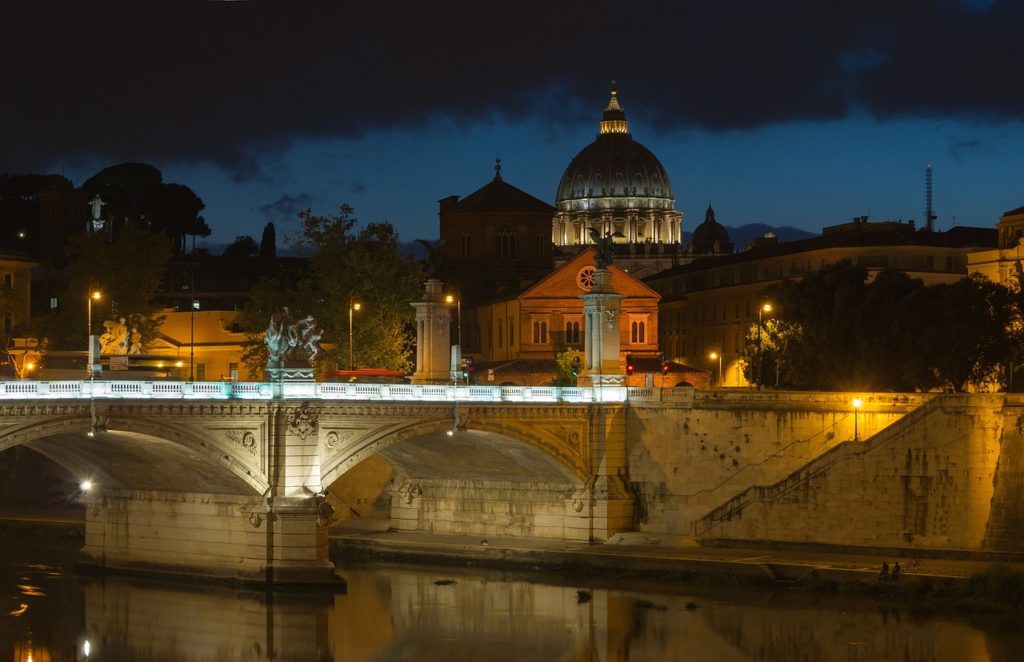 TAKE THE TRAIN!
Italy has a great train system, allowing for a quick trip from Milan to Rome in just 3 hours on the high-speed trains. All major cities can be reached by regional trains or through the national and private train companies. Fast trains can be more expensive so it's best to book these in advance.
However, shorter train rides as well as regional trains are quite cheap so you won't need to book those before your trip. Keep in mind that you can book at most 4 months in advance, sometimes less. Also check out the Eurail and Interrail for large train packages.
USE REGULAR TAXI SERVICES
You might be approached at the train station or airport by someone saying they offer taxi services. However, you should not trust them and you should instead go to a designated area with the official taxis of the city.
These independent people that attempt to take tourists around don't have a traditional taxi meter or a license. You run the risk of paying much more than you would have with a regular service. They might seem like a trustworthy and nice person, but traveling in a country that you don't know, with a language you don't understand, always brings about certain risks. It's better to err on the side of caution and only trust official licensed taxis.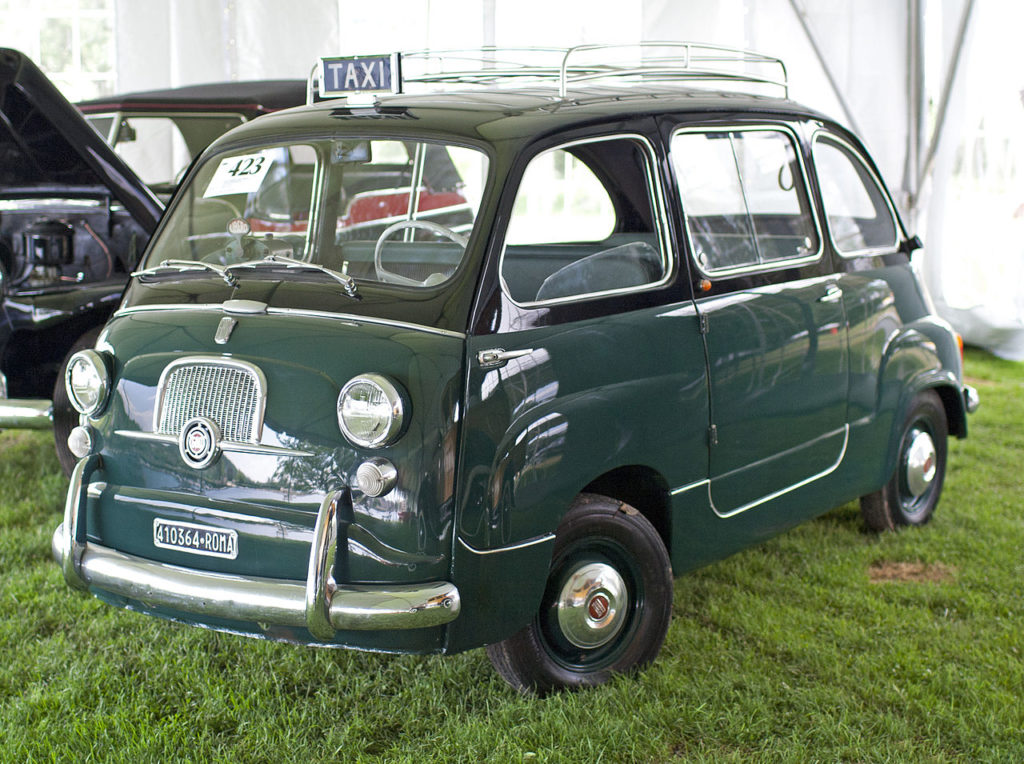 KEEP IN MIND THE COPERTO
When sitting at a cafe in Italy, many places will charge an extra fee called the "coperto." Coperto translates to "covered" in English and this is essentially the fee for sitting at their table or at the counter.
The charge could be about one to three euro or more depending on the place. You can save on these by avoiding the most touristic areas and always asking for the menu before deciding to sit there. The place should, by law, have the coperto charge printed on their menu or somewhere easily visible.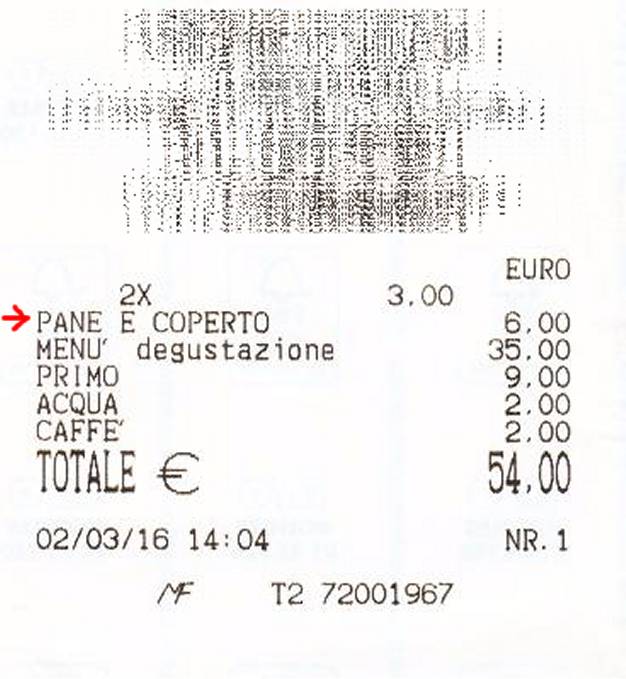 AVOID THE TOURIST TRAPS
Italy is a popular travel destination, meaning that the country is swarming with tourists and so businesses close to the touristic areas are always expensive. It can be difficult to avoid these tourist traps.
Don't rely too much on TripAdvisor and if you must, look for reviews by Italians for a more reliable, local opinion. It's also a good idea to look for places on social media to find the ones locals like the most. Usually places with pictures of the dishes or English menus are huge tourist traps so try to be aware of those things when choosing a restaurant.
SMALL TOWN LIVING
We keep mentioning the big cities and the most popular travel destinations. But the true magic of Italy lies in its small towns and simple way of life. If you're visiting the busy touristic areas, you should also take a day trip to a nearby town to experience a more calm and authentic Italian lifestyle.
Ask someone during your travels what their favorite place close by is and head to the train station to take a cheap regional train. Sometimes the sweetest, most cozy small towns are found an hour or less by train from the big city. That will give you a completely different experience and taste of the Italian way of life.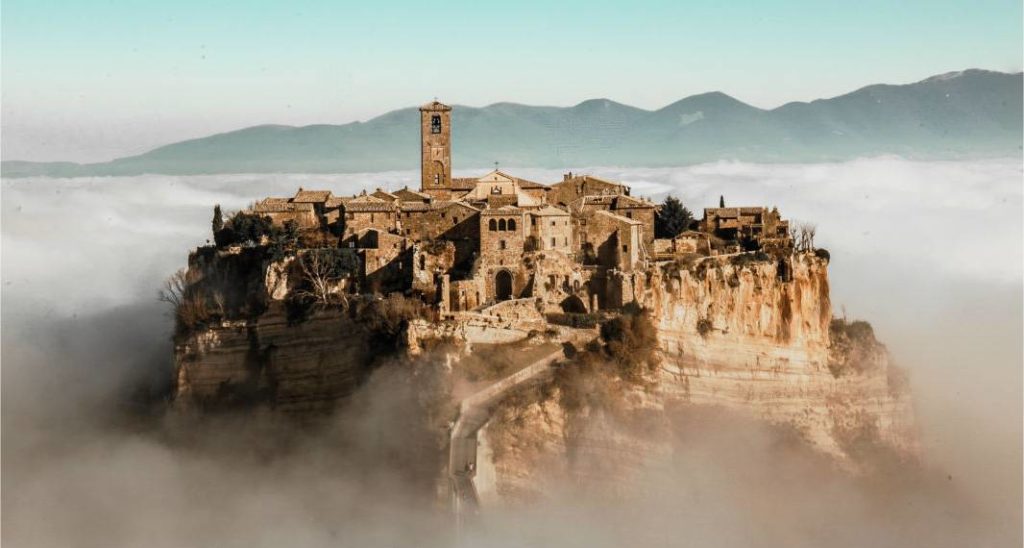 SPEND TIME LIKE A LOCAL
Whether you're in a big city or in a small town nearby, try to plan your day like a true Italian. You're on vacation and you deserve "la dolce vita" (the sweet life), too! If there's one thing Italians know how to do, it's how to enjoy life by being calm and relaxed. The Italian culture and way of life are unique and the best way to understand them is to live and experience them.
Start your day with a croissant and a cappuccino. Italian people have a light breakfast with some sweet pastries and of course a cup of coffee. Italians would never eat eggs and meat for breakfast because this is quite crazy and far too filling. They also wouldn't think of having cold milk with their cereal; first warm the milk on the stove or in the microwave and then add it. Italians have lunch (pranzo) at around 1pm.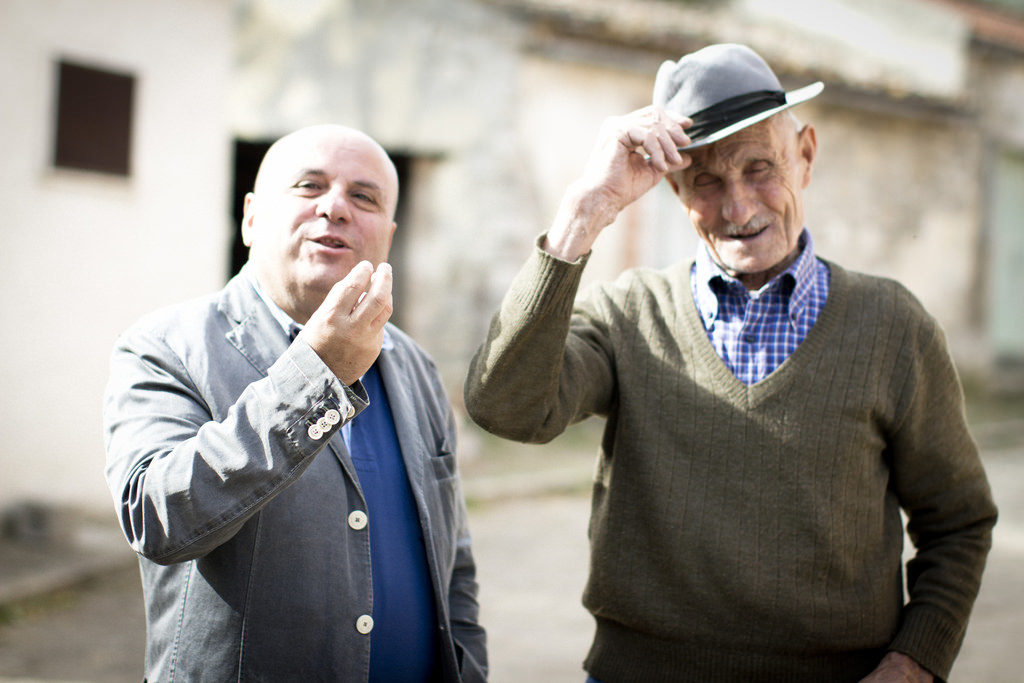 Try an authentic Italian pizza! Whatever you do, don't ask for a pepperoni pizza, as pepperoni in Italian means bell peppers. If you want salami you'd better ask for diavola. This pizza is topped with mozzarella and some spicy salami. After lunch, you should enjoy an espresso. After a carb loaded pizza, you'll need something to keep you awake! In the afternoon, go for gelato! That's all I really need to say.
At around 7pm, Italians go have an aperitivo. This is a custom in many bars and restaurants when you can order a drink, typically a Spritz, and with the price of your drink, a buffet or plate of appetizers will be included. This is essentially the first round of your hours of eating to come. After the appetizer, Italians start eating dinner, usually at around 8:30/9pm. This consists of multiple courses so be prepared to eat until bedtime!
ENJOY ITALIAN CUISINE
The Italian food culture is something very special that sets Italy apart from many other countries. Regional food and wine are very important to Italians. They focus on fresh ingredients and proper food pairings.
Each region has different food and its own specialties. For example, the northern areas are better known for rice dishes rather than pastas. However, in Rome, you'll find the best Carbonara or Cacio e Pepe, traditional pasta dishes. If you want the best Chianti, you should have it in Tuscany. Check with your hotel staff or, even better, your Airbnb host, to find the best spots for food and wine tasting. Italian food never disappoints but the regional food may even surprise you.