LAKES SOUTH OF ROME
The region of Lazio is home to many lakes and lake towns. Which are some of the most charming spots to visit. Eruptions of volcanoes in the past gave way to many of these bodies of water. Regardless which direction you travel in the region, you're sure to find a village along one of the many lakes that blows you away for its beauty, history, nature, etc. If you are planning to travel to the south of Italy and visit the capital city of Rome. You should continue on south to discover the following two magnificent inland seas.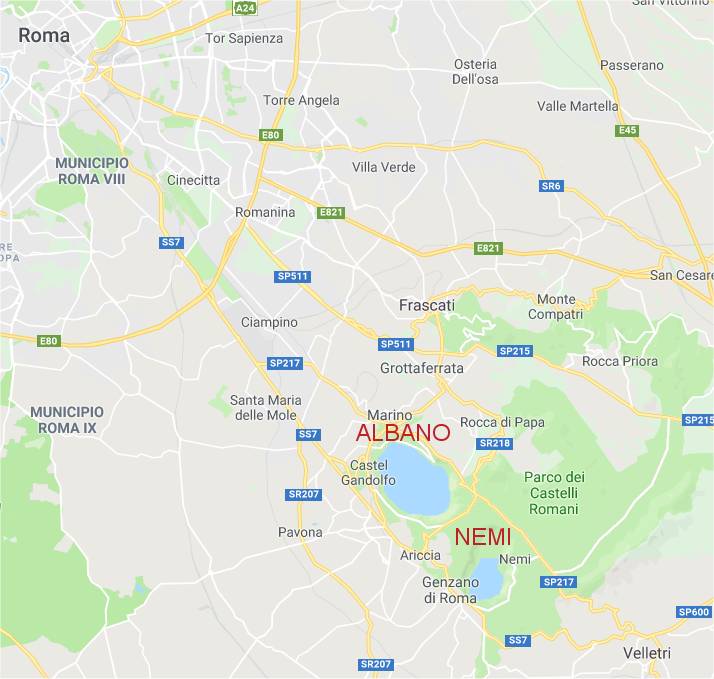 LAKE NEMI / LAGO DI NEMI
This lake is dedicated to the goddess of hunting and the moon – Diana. But it is home to a temple dedicated to this ancient phenomenon. And gave the nickname "Diana's Mirror." Lake Nemi offers unique festivals each year which celebrate various foods and vegetations of the area. For example, Genzano di Roma, hosts a festival each and every June to display flowers of the area in various ways. But the main road of the town is covered in flowers, a sight you are sure to never forget! While you're there, try some fresh bread, the food which has helped also to put this city on the map.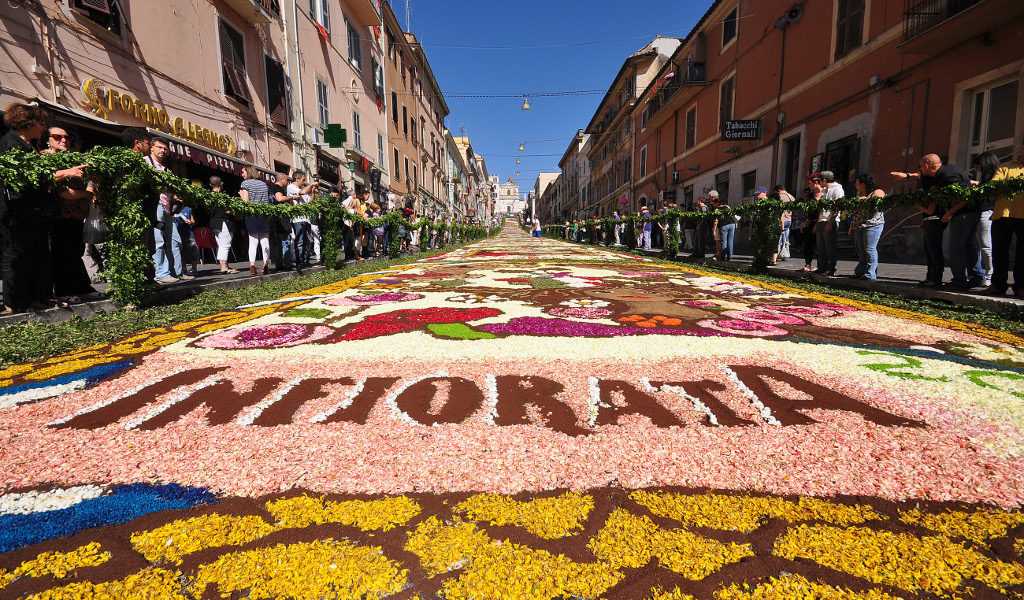 Another festival on Lake Nemi takes place around the same time but at the end of Spring/ beginning of Summer. The Strawberry Festival is held in the actual town of Nemi, from which the lake is named. The town and area are famous for their wild strawberries and are for sure a must try when dining in the lake's main village.
ALBANO LAKE / LAGO ALBANO
Speaking of festivals… What's an Italian vacation without a festival di vino / wine festival? In October of every year, the town of Marino hosts this special event. Ariccia, an additional town, is the place of porchetta and fraschette which are typical dishes from the area as well. If you're heading to Albano Lake in the summer, you may catch a glimpse of the Pope. This is where he resides typically during the summer months to escape the intense heat of Vatican City. The residence is called the Palace of Castel Gandolfo and is equipped with luxurious gardens in the quaint, lovely little lake-view town of Castel Gandolfo.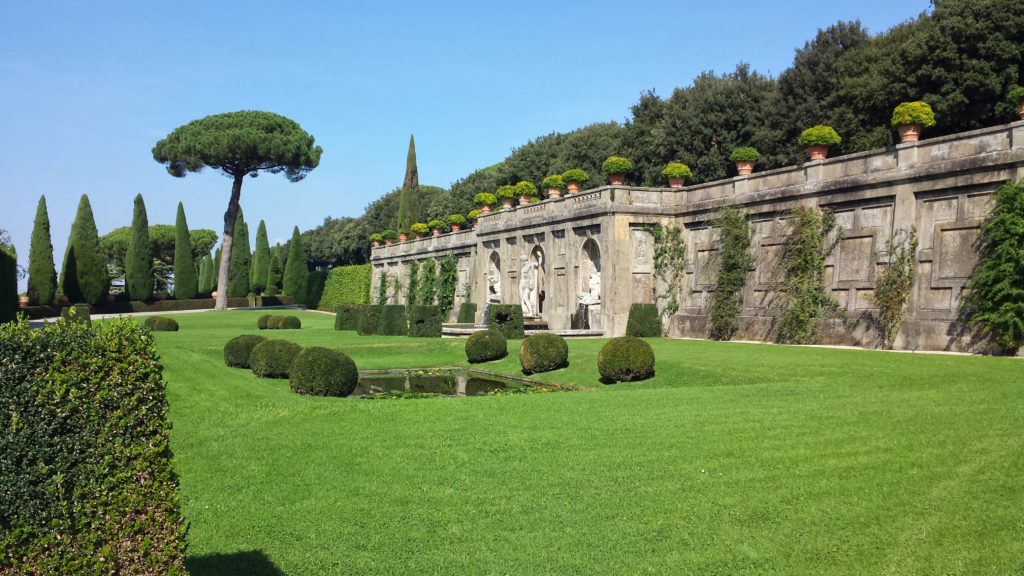 Additionally, the home of an ancient emperor is situated nearby. Take the Emperor Domitian residential tour for a unique look deep into the past. Most of the lake is located in the Roman Castle region, or Castelli Romani. Which is comprised of a multitude of communes in the Metropolitan area of Rome. Southeast of the city lies an abundance of towns atop the Alban Hills, giving visitors elaborate views of the agricultural wonders of the region.