LOCAL TRAIN SYSTEM OF ITALY
Traveling around Italy is really simple using the train system, whether it's the national or private train service. You have plenty of options, dates, times, and it's very easy to buy in advance or just before getting on the train. However, you usually cannot buy more than 4 months in advance. So don't be alarmed if you're planning your trip and can't buy train tickets yet.
Regional trains in Italy are usually the least expensive and don't need to be booked ahead of time. Tickets aren't cheaper when bought in advance and they can also be purchased at the machine kiosk found in every train station. If you don't see a machine at the station, find a train employee as you enter the train to buy your ticket directly from them.
If you are caught without a ticket, you will be fined. So just let them know and they will allow you to purchase it directly onboard. You may see some new terms and abbreviations when searching for regional trains such as interegionale (IR), diretto (D), espresso (E).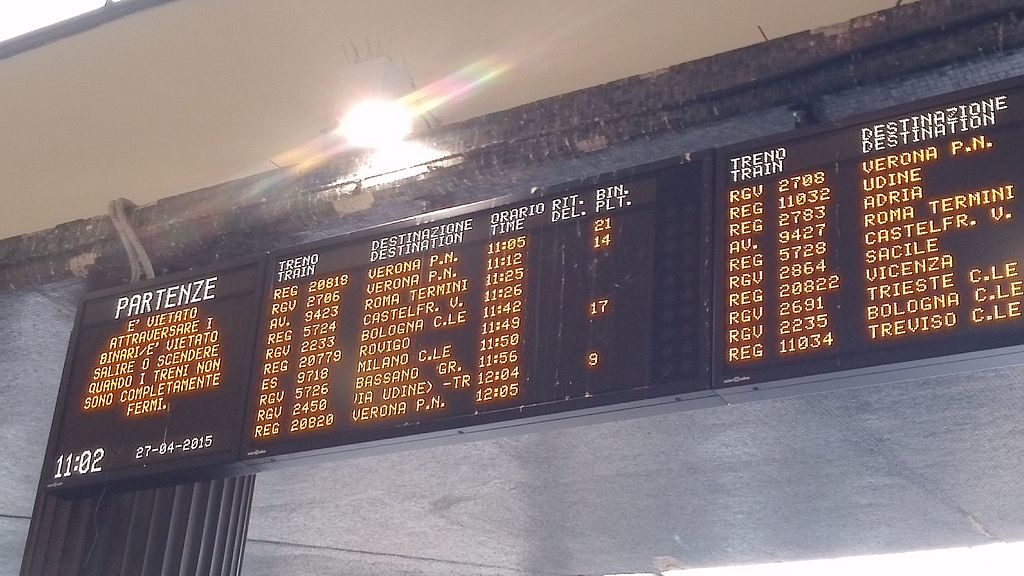 If you see regionale veloce (fast regional), then this is the train that will make less stops along the way as typically regional trains stop at every station. On these trains there is no reserved seating so spending a little extra for first class may be worth it. If you have a long way to go and are traveling with suitcases first class can be less crowded.
If you decide not to buy your ticket in advance, make sure to validate your ticket before entering the train. There are small yellow machines in every platform to insert the ticket. It will be stamped with the time and date. This step is very important because if you do not validate your ticket, you can also be fined!
TreniItalia is the national train website of Italy. It's simple to use and you can change the language to English. Here you can either register as a member or buy your ticket as a guest; there's no need to create an account when buying.
To look for options, you can choose round-trip or one-way, and simply enter the departure place and the destination. You can pay with a credit card, debit card, or PayPal. After you purchase your ticket online, it will arrive as a PDF through email. You can print it or simply show the PDF to the ticket employees as they come to check your tickets on the train.
If you don't have WiFi, make sure you download the PDF beforehand and save it in a safe place on your phone.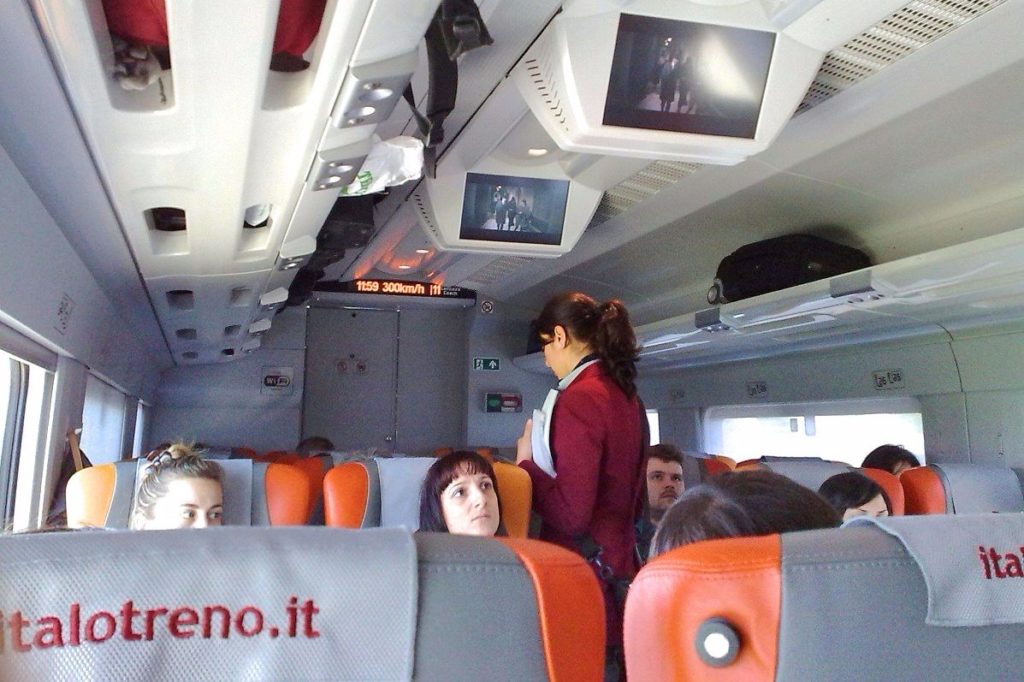 Italo is the biggest private train company in Italy. Their trains are usually newer and faster and much nicer than the public ones but are also more expensive. This might be the best option for long trips.