ACCOMMODATION IN ITALY
Planning to visit Italy? You must be getting your accommodation plans ready by now. After all, you don't want to end up sleeping outside on the street when you get there! You might prefer to find a place to stay in when you get to your destination because that allows more flexibility. However, it wouldn't be a bad idea to book a hotel room beforehand. This way you can avoid the stress of having to look for a place when you arrive, especially in the late hours. Either way, you should become familiar with the different types of accommodation in Italy.
Lodging is pretty standard in Italy, as you would expect. However, while many terms will be familiar to you, there are some Italian words that you may not understand.
HOSTEL
Right from the earliest days, hostels were constructed in a dormitory style and were only used by young people. However, nowadays people of any age stay in hostels because they are now constructed with private room/facility options. You can even find some suites with baths and more luxurious amenities, although they'll definitely be pricey.
In Italy, the term "hostel" isn't always used, even if, in fact, the place is a hostel. Some are described as a guesthouse or hotel. Nonetheless, a hostel can easily be spotted by its price. If the price of an advertised accommodation is quite cheap or if it has dormitory-style rooms, then it is probably a hostel or a low star hotel. The Italian word for a hostel is ostello and it is pronounced aw|STEL|oh.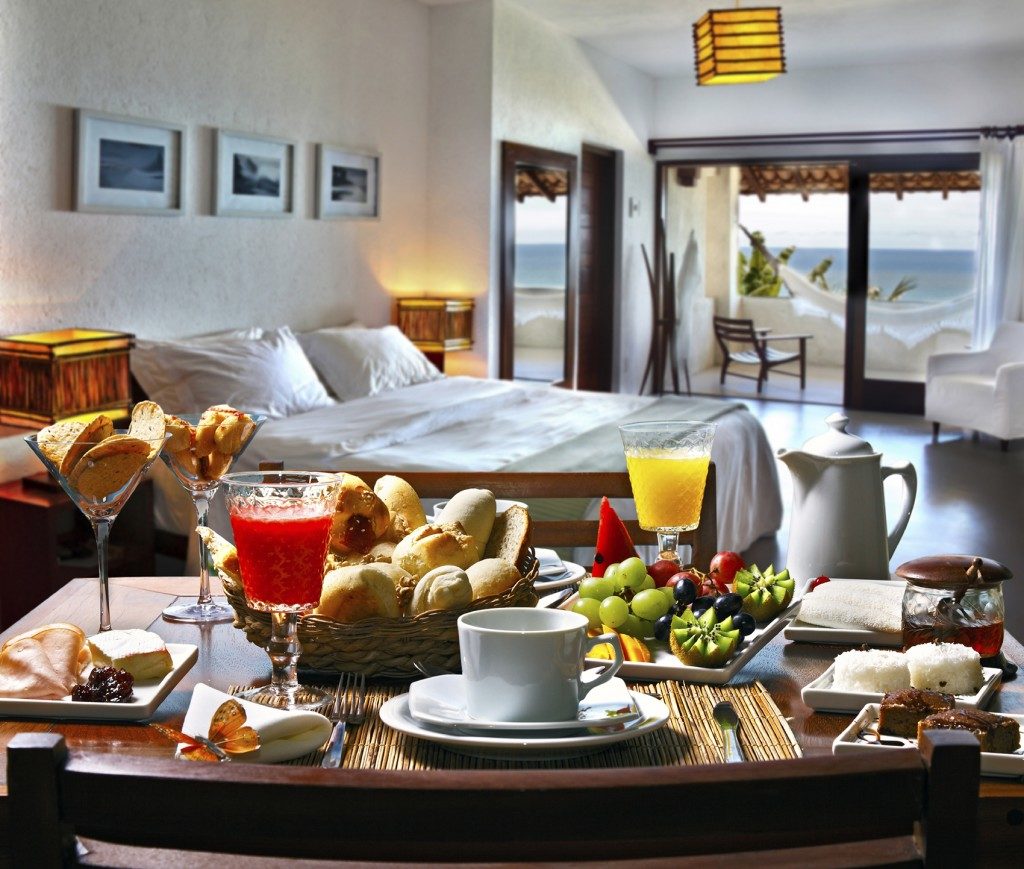 HOTEL
Hotel is written the same way in both Italian and English. However, in the Italian language, the H is silent, so it is pronounced OH|tel. In Italy, the star system is used to rank hotels, with the ones with more stars being nicer and much more expensive.
The facilities provided by each hotel may vary. While some will have many of the amenities found in world class hotels, like elevators, others may not have any facilities. The star system with which a hotel is rated gives an idea of which amenities it may have. The facilities in a hotel may also depend on how old it is. Therefore, to get information about where to sleep in Italy, we suggest you carefully read the description either on the booking website or on the hotel's website. There is also an Italian word for hotel, written as "albergo" and pronounced al|BER|go.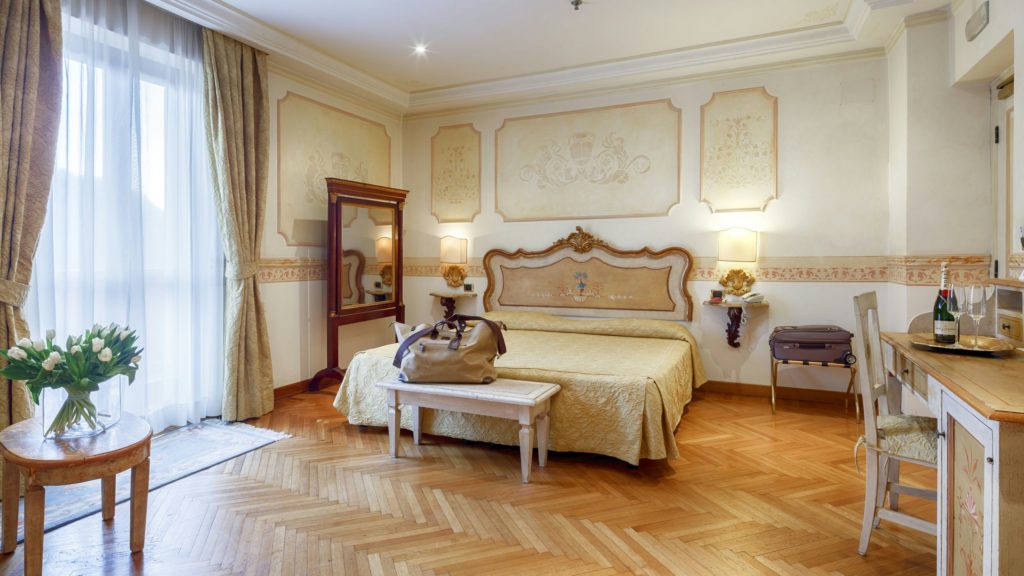 B&B (BED AND BREAKFAST)
In Italy, the acronym "B&B" is often used. Since Italians don't usually eat a big breakfast, you may not see the full continental breakfast you are used to. Instead, breakfast in your B&B could be a fridge stocked with items like yogurt, fruit as well as a cup of coffee. Some B&Bs may also provide a simple buffet. However, the typical Italian breakfast is made up of just a cappuccino and a croissant. So don't be surprised if you don't find bagels, bacon, and an omelette bar.
AGRITURISMO
Agriturismo literally translates to "farm holiday" in English. It is a unique accommodation in Italy, and it's essentially a bed and a breakfast in a working farm. Don't worry though, they're not expecting any farming from you! So you won't need to brush up on your milking technique in order to enjoy your cereal.
In general this is a very popular accommodation type in Italy. Agriturismi (the plural form of the word) are famous for having good food and are popular among Italians too! Your stay may include cooking classes or outdoor activities and at least a meal (or more) will be included. Agriturismi are usually found outside of the cities and getting there without a car may be a bit difficult. At times, you may find an agriturismo listed as a hostel because it's either cheaper or quite rustic.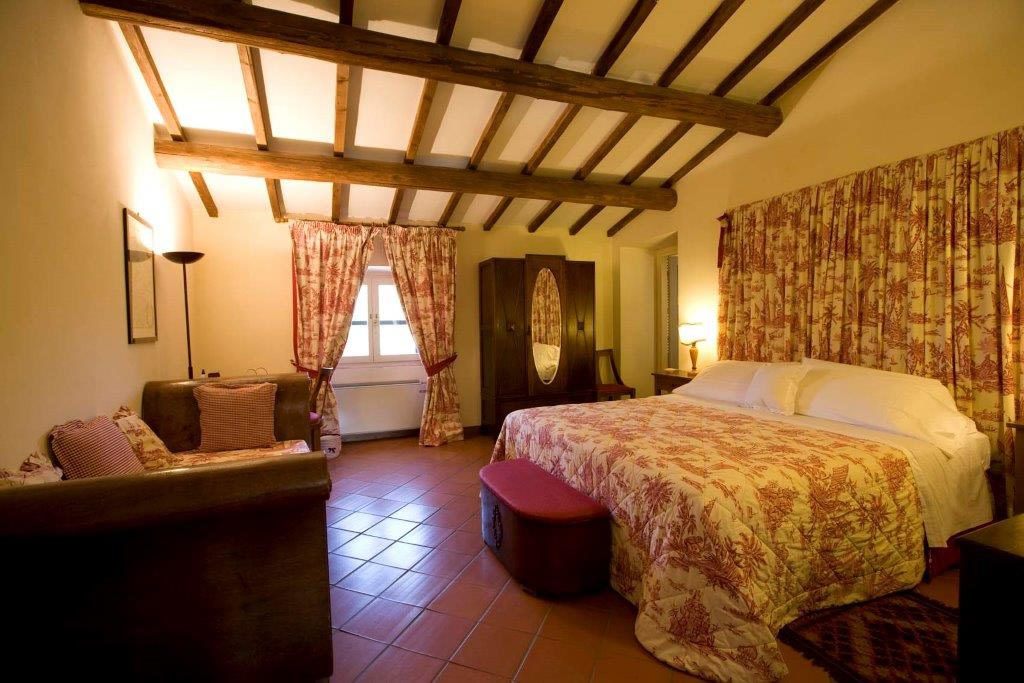 CONVENTS AND MONASTERIES
Throughout history, convents and monasteries served as hostels for travelers and that tradition is still in practice today. Many have even been enhanced to be more comfortable. While not every convent and monastery welcomes tourists as guests, the ones that do typically have inexpensive beds. There may also be curfews, whereby the doors will be locked after a particular time. In addition, a man and a woman, even if they are married, will not be allowed to stay inside the same apartment. There are separate quarters for men and women. While some of these restrictions may seem inconvenient, don't rule them out, especially if you're staying for a short period. If you're traveling alone, this could be a great option to ensure peace, quiet and safety, and it will also keep your wallet happy!
VACATION RENTALS
If you are planning on staying in Italy for a longer period and with family or friends, a vacation rental may be the best accommodation for you! At times, they may be advertised as apartment or villa rentals. The bookings should include photos so be sure to look through those to find the perfect rental.
To summarize, there are plenty of different types of accommodation in Italy. Whether you are single and traveling alone, married and traveling with your spouse/family, or traveling with a large group of friends, you will have plenty of options. Check out all of them to find the one that suits you best!