MAGNIFICENT ISLES OF

SICILY
There are 105 magnificent isles of Sicily to visit. However, only 18 are populated. Either way, there are plenty of destinations to choose from when thinking about visiting this archipelago. Sicily is famous for its crystal seas and natural wonders.
The large island itself has 1000km of coastline! These islands are just a bonus in this paradise. Here, we have gathered a small list of the best of the 18 populated ones!
USTICA
Close to Palermo, Sicily's capital city, lies Ustica. The majority of this island is part of a natural reserve so it is completely untouched. The ancient summit of a 100,000 year old inactive volcano is the base of the small island, leaving the terrain rocky and providing a stunning view of the whole perimeter of the Tyrrhenian Sea. This is also a great island for snorkeling!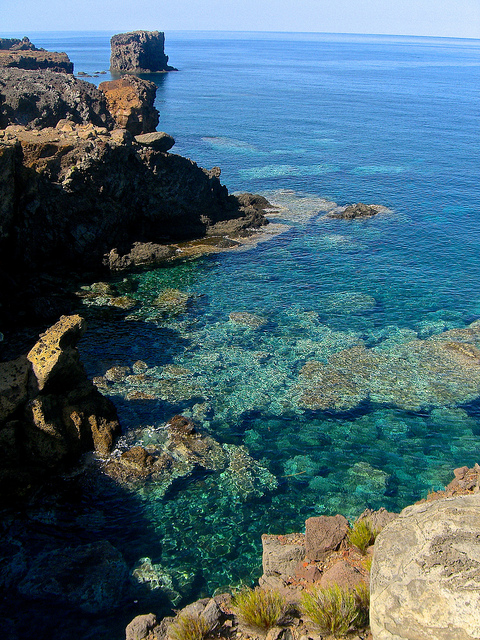 EGADI ISLANDS
Favignana, the largest of these three islands, is home to a gorgeous inactive volcano – Tonnara. It's the main attraction of the Egadi islands and you don't want to miss it so make sure you head to this island first. Bue Marino and Cala Rossa are great spots for swimming in the eastern part of Tonnara. In the northern area, you should visit the tuff quarries.
The smallest island, Levanzo, has both rocky and sandy beaches. Visit the Grotta del Genovese and the sea coves. However, Marrettimo is where you will spend the most time during your trip to the Egadi Islands. There are many caves in the sea, well worth seeing by boat! If you're more into land excursions, you can hike up to the Castle of Punta Troja.
This island is definitely the wildest. Visiting all of these sites allows for incredible snorkeling, swimming, and hiking. Whatever you want to do, there's something for you here. These three islands are off Sicily's western coast, near Trapani. They are one of the most beautiful archipelagos in the Mediterranean.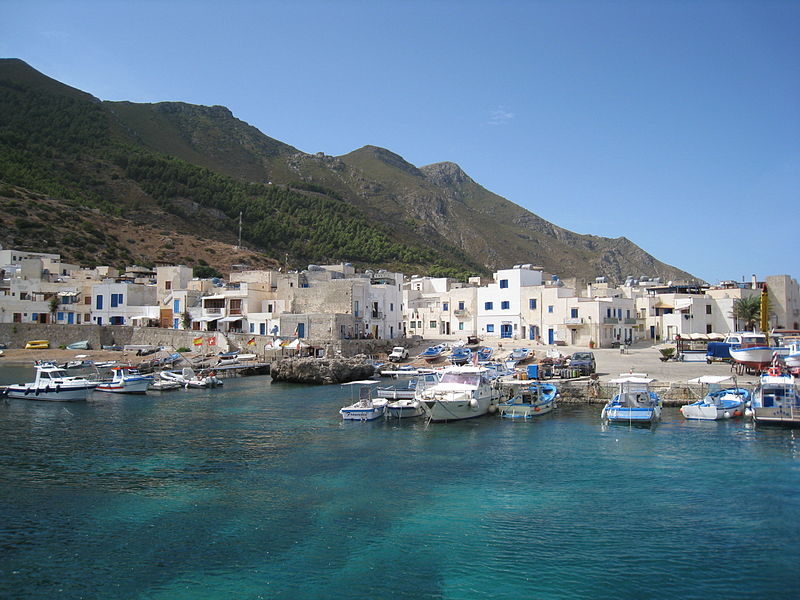 PANTELLERIA
This is the largest of all the islands near Sicily. When traveling here, you should visit the mortuary temples and the Parco Archeologico dei Sesi, all found in the northwest. This island is famous for a cubic architectural style and also for its dammusi, small stone structures that can be rented for a night. The coasts are mainly rocky here due to the island being built by volcanic activity. This island also has its own airport, so it's fairly convenient to visit!
PELAGIE ISLANDS
The Pelagie is a group of small islands close to Africa. Lampedusa is the main island of the group and also the largest. It has its own airport so getting there is easy and its equipped with amazing beaches. Visit Isola dei Conigli, Cala Croce, or Guitgia to experience the most magnificent coasts. Close to Lampedusa is an island called Lampione. It's uninhabited – talk about a quiet vacation! However, if you want slightly more people and options without much more noise, check out Linosa. This island has only around 500 people living there and is known for its fresh fig trees and beaches of deep, dark colors.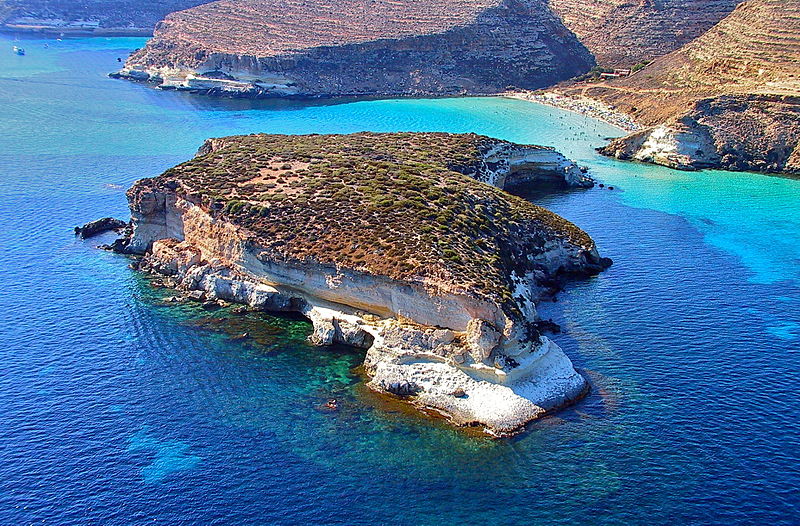 AEOLIAN ISLANDS
This group of islands is one of the most well-known. The Aeolian islands lie near the north coast of Sicily, to the east of Palermo and Ustica. Here you can find many volcanoes. The islands of Stromboli and Vulcano have active volcanoes.
The 7 main islands that make up the archipelago have all been born from various volcanic activity, with a selection of additional smaller islands. The largest of these islands is Lipari, full of picturesque trekking spots and beaches. This large island was formed by 12 volcanoes.
Check out the beach of Valle Muria while there, not only for the beach itself but also for the path to get to it! From Lipari, there are many ferries that will take you to Panarea. This island has the best nightlife of the group. If you'd rather have a quiet atmosphere, Salina is the one to visit.
Tranquil waters and rocky coastal beaches are characteristic of this island. The name Salina comes from ancient salt deposits found in the south area of the island. The most wild in vegetation and landscape are Filicudi and Alicudi. These are the farthest from the Sicilian coast.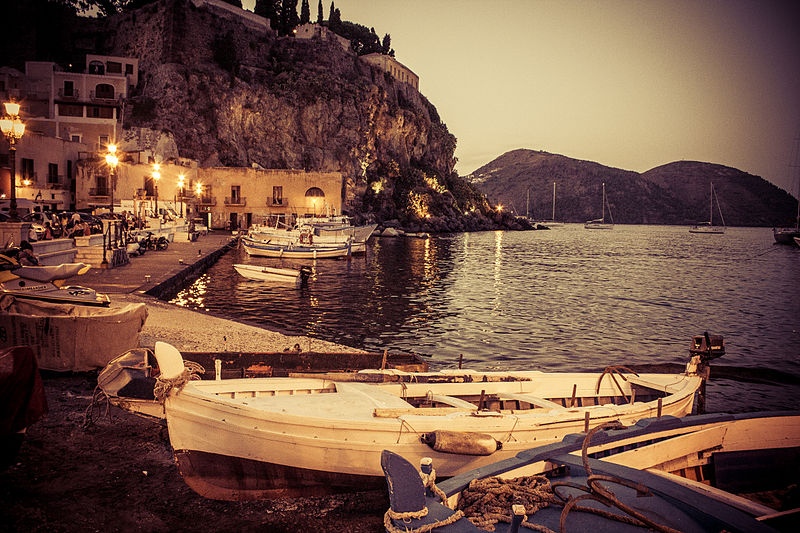 With only two islands equipped with an airport connecting them to mainland Italy, plan to travel a lot by boat. All of these are worth visiting if you're in Sicily for their rocky and sandy beaches and unique hiking paths. From crowded vacation spots to secluded, uninhabited lands, there's nothing you won't find in one of these islands.